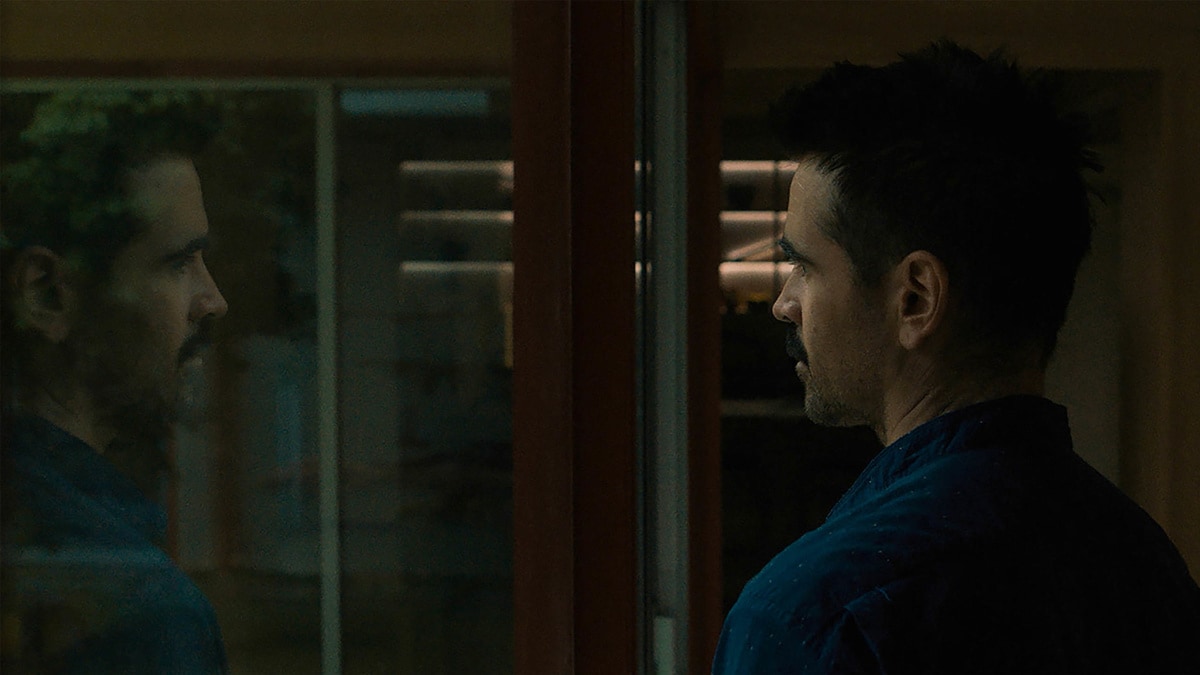 (The 2022 Sundance Film Festival runs January 20-30 all virtually. Check out Matt Delman's movie review of After Yang. Like what you see here on Hammer to Nail? Why not pay just $1.00 per month via Patreon to help keep us going?))
Director Kogonada's second feature After Yang comes to a virtual Sundance, which feels very on-brand for a film about connection in a digital age. Expanded from a short story (by Alexander Weinstein and originally titled Saying Goodbye to Yang), the futuristic world of After Yang is not so unlike our own. One exception being that the older brother is an android. What happens when a family member malfunctions? Kogonada toys with elements of noir and sci-fi, but overall the film lives on its own wavelength. While Ozu remains a key influence (Kogonada has paid tribute to him in video essays), the film is most easily compared to his first film Columbus, which also saw its lost souls apparate through stunning architecture. Here there is more to sink your teeth into, and audiences will surely appreciate After Yang as entertainment, not purely as an art film, though it is both and a lot more.
The credits play over a hilarious virtual dance competition sequence where families of four compete against each other to hit moves or be eliminated. When the family is eliminated and their neon backdrop disappears, Yang keeps dancing, which is the first sign of trouble. Good dad Jake (Colin Farrell) takes him to get repaired, but the Apple-like company informs him it's time to get a new one. Swapping siblings isn't as easy as swapping iPhones, so Jake takes Yang's lifeless corpse to a black-market technician who could potentially revive him by opening his core (definitely very against the law). The scenes in his workshop are some of the best, as together they discover suspicious spyware and a box full of memories. Meanwhile there's a girl (Haley Lu Richardson) looking for Yang, and we learn through his memories that they had a secret relationship. And a museum curator (Sarita Choudhury) hopes to put Yang and his memories on display for the sake of science. This last storyline would have floored me if I hadn't already seen it in Don Hertzfeldt's The World of Tomorrow, but great ideas are rarely unique and there is a lot else that feels fresh about After Yang.
The cinematography by Benjamin Loeb is outstanding, as is the production design by Alexandra Schaller. Everything looks clean but not sterile, instead there is a warmness to this futuristic world that invites you in. Each set feels like it breathes, as characters walk through framed by doorways, a most deliberate mise-en-scene. Music by ASKA and a song by Mitski hits the right notes, especially the piano (you'll know when you hear it). The crew seems to be entirely different than the one on Columbus, and yet the two films are so aligned that it speaks to Kogonada's strong directorial vision.
Though Farrell's Jake is the protagonist, the heart of the story revolves around his and his wife Kyra's (Jodie Turner-Smith) adopted daughter Mika (Malea Emma Tjandrawidjaja). They wanted her to learn about her Chinese culture, and Yang was their solution. Is our reliance on machines to blame for fucking up our kids? Are we getting too comfortable with tech companies spying on us? What is the role of memories in relation to our happiness and our sadness? Like any good sci-fi writer, Kogonada asks more questions than he answers. In doing so, he takes us on an emotional, existential journey through time.
– Matthew Delman (@ItsTheRealDel)
2022 Sundance Film Festival; Kogonada; After Yang movie review