MAKING WAVES: THE ART OF CINEMATIC SOUND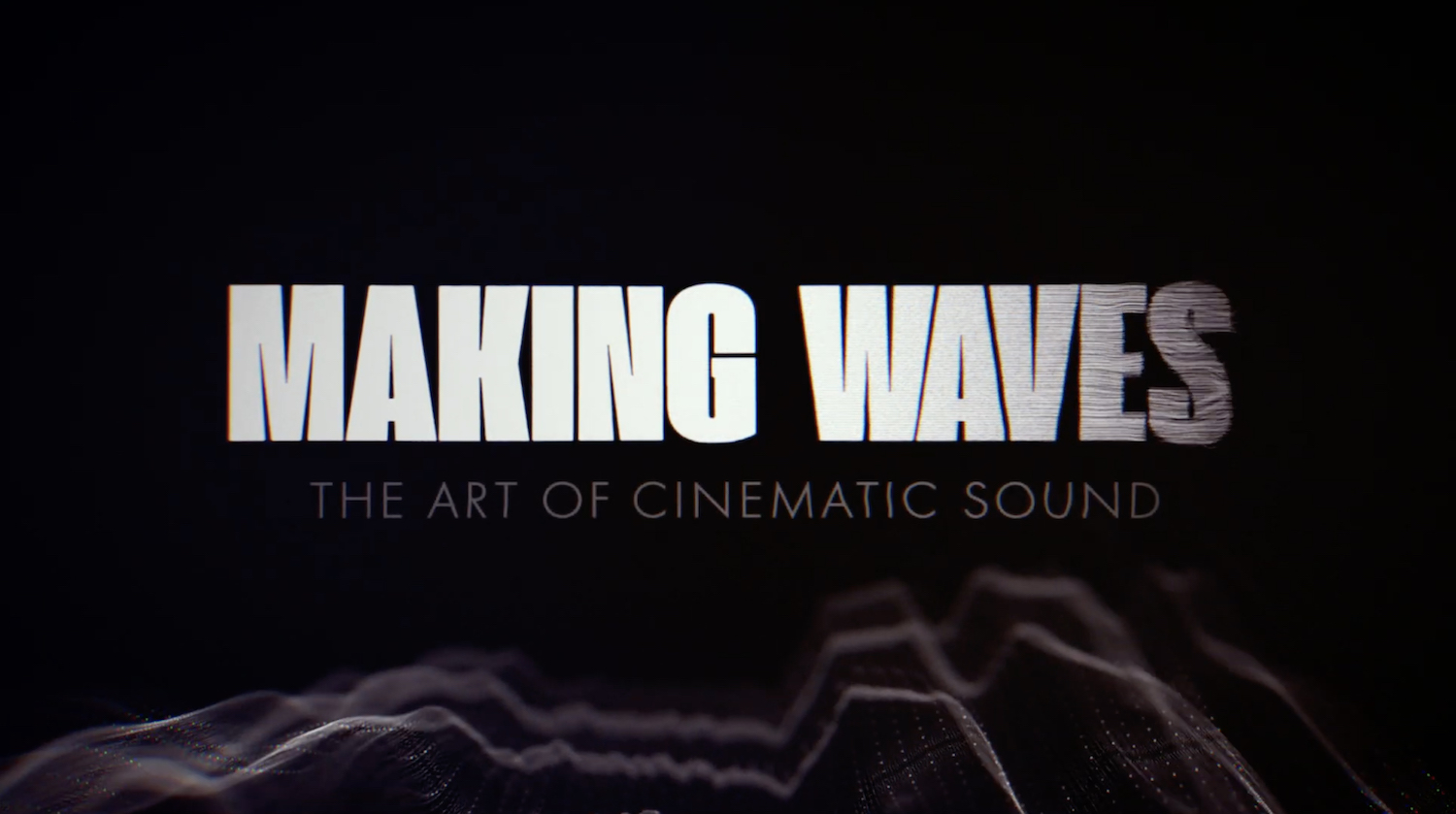 (The 2019 Tribeca Film Festival runs April 24-May 5 in New York City. HtN has writers Matt Delman, Chris Reed and Mike S. Ryan at the fest to get ready for our always deep coverage! Like what you see here on Hammer to Nail? Why not pay just $1.00 per month via Patreon to help keep us going?
A comprehensive historical overview of the aural side of filmcraft, director Midge Costin's Making Waves: The Art of Cinematic Sound explains the multiplicity of ways that audio affects picture. Interviewing a wide variety of specialists and using countless movie clips old and new, Costin, a sound editor with credits on films like Crimson Tide and The Rock, methodically walks us through the ins and outs of her discipline, leaving no doubt that movies are more than just a visual medium. Perfect for cinephiles, the documentary also offers an engaging journey for any who have ever pondered the mysteries of ambience, dialogue, effects, music and more. It's about time, too, since other aspects of filmmaking – cinematography and editing, for example – have long had their own narratives. Bring on the noise (or the quiet, or whatever suits the story best), I say!
Costin chooses three main living legends of the audio world as her protagonists: Walter Murch, Ben Burtt and Gary Rydstrom. Murch started his career working with Francis Ford Coppola and George Lucas, designing soundscapes for many of their 1970s films, including The Conversation and THX 1138. When he was busy with Coppola's Apocalypse Now, Lucas tapped another young audiophile, Ben Burtt, to work on Star Wars. From there, Burtt continued with the series, while also collaborating with Spielberg on Raiders of the Lost Ark (and the rest of that series) and later designing Pixar's WALL·E and more. Rydstrom, the youngest of the three, has also worked with both Lucas and Spielberg, and has designed many of Pixar's movies. Other recent films include The Post and Ralph Breaks the Internet. Together, they add their perspectives to the copious archival material and thoughts of other filmmakers sprinkled throughout.
If the movie has a (very) minor flaw, it's Costin's reliance on these three men who have all worked in the same production universe and with the same directors, though there are enough other talking heads to brighten the potential monotone. Plus, Murch, Burtt and Rydstrom truly are giants in the field, so extra focus on them is not unwarranted. And Murch, a visual editor, as well, and author of one of my favorite books on editing, In the Blink of an Eye, is always generous with his wisdom. I particularly enjoyed hearing tales of how he was influenced, early on, by French experimental composers who opened his mind to new possibilities. I also appreciated Costin's use of simple graphics to move the story along, providing an easy guide for the layperson to understand the different components that make up a soundtrack. It's all equally as entertaining as it is informative, and a vital addition to our understanding of how movies are made.
– Christopher Llewellyn Reed (@ChrisReedFilm)
Like what you see here on Hammer to Nail? Why not pay just $1.00 per month via Patreon to help keep us going?