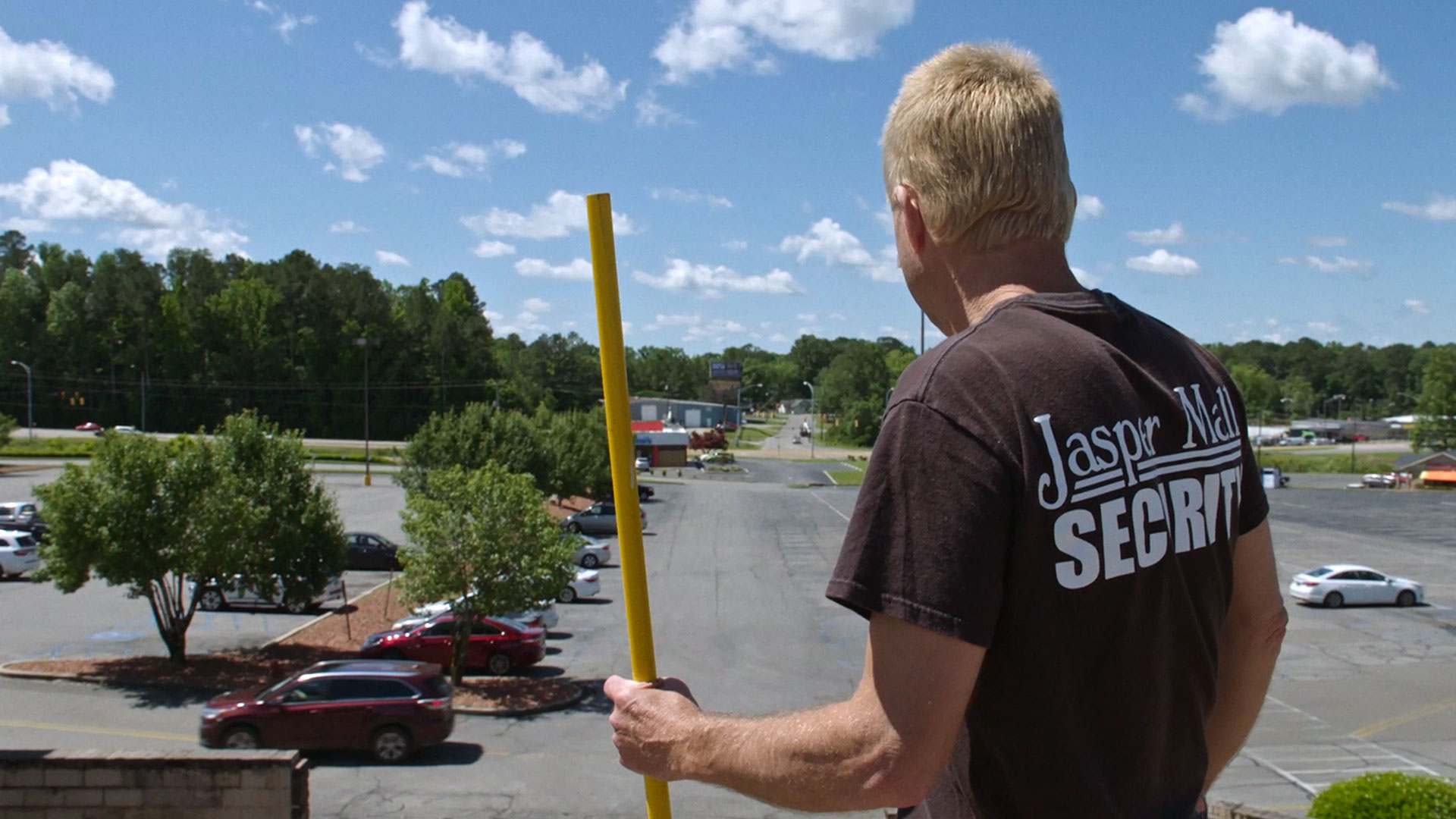 (The 2020 Slamdance Film Festival runs January 24-30 in Park City ,Utah. Hammer to Nail has boots on the ground at the fest and guarantee more coverage thank any other site out there. Like what you see here on Hammer to Nail? Why not give just $1.00 per month via Patreon to help keep us going?)
The American indoor shopping mall began its life with the 1956 opening of the Southdale Center in Edina, Minnesota, soon thereafter growing in popularity until, by the 1980s, it had spread across the land. By then, it had become not only a place to spend money on consumer goods and services, but also to eat, walk around and hang out, protected from the elements and safe from harm. Parents knew, rightly or not, that their kids would mostly stay out of trouble there, even if they spent countless hours in the video-game arcade. Since that heyday, such places have slowly declined in popularity, though depending on design and location, some have done better than others. I am no sociologist, but plausible factors include the rise of internet culture, allowing for shopping from home and social-media connectivity, not to mention the ease of accessing entertainment from one's smart TV, smartphone, game console or other devices. Some communities have also made pushes – the reverse of what led to the rise of malls in the first place – to tempt people away from the suburbs and back into city/town centers. Whatever the causes, the mall appears, for the most part, to have lost its pride of place in society.
Enter Jasper Mall, the new documentary from directors Bradford Thomason and Brett Whitcomb (GLOW: The Story of the Gorgeous Ladies of Wrestling), which profiles one such ailing structure in Jasper, Alabama. Over the course of close to a year, we follow the lives of a number of business owners, store employees and mall patrons, as well as one supremely busy and competent jack-of-all-trades manager/security guard/maintenance man/janitor named Mike, who singlehandedly (or so it seems) keeps the place running. This particular mall opened circa 1982, and we learn the history of both its popular years and slide into virtual irrelevance. Most interestingly (to me), we take a walk through the abandoned "anchor stores," which once housed Kmart and J.C. Penney, their empty, darkened floors inviting thoughts of zombies and other horrific nightmares lurking in the shadows, especially as Mike playfully swings his flashlight through the space, creating ghostly formations. It's simultaneously creepy and sad, as are all vacant areas that were once the site of bustling activity.
Eras pass, and things change, and periods of transition are always tinged with – or, in this case, steeped in – nostalgia. Jasper Mall is like a time machine transporting us to a long-ago age (one that is not, in fact, that long ago), it's lonely remaining denizens adrift in temporal limbo. Personally, I have always preferred malls that include significant outdoor portions, and am one of those people whose preference for Amazon and other online outlets has contributed to the demise of these places, but it's hard not to feel some sorrow at the concrete evocation of loss on display, even if, when they were built, malls led to similar such ruins of small-town main streets. However one feels – and take heart, mall lovers, as depending on where one lives the institution is by no means dead yet – this powerful film, with its engaging characters, is a wonderful document of the human constants of evolution, ebb and flow. Decay has never been as fascinating.
– Christopher Llewellyn Reed (@ChrisReedFilm)
Like what you see here on Hammer to Nail? Why not pay just $1.00 per month via Patreon to help keep us going?