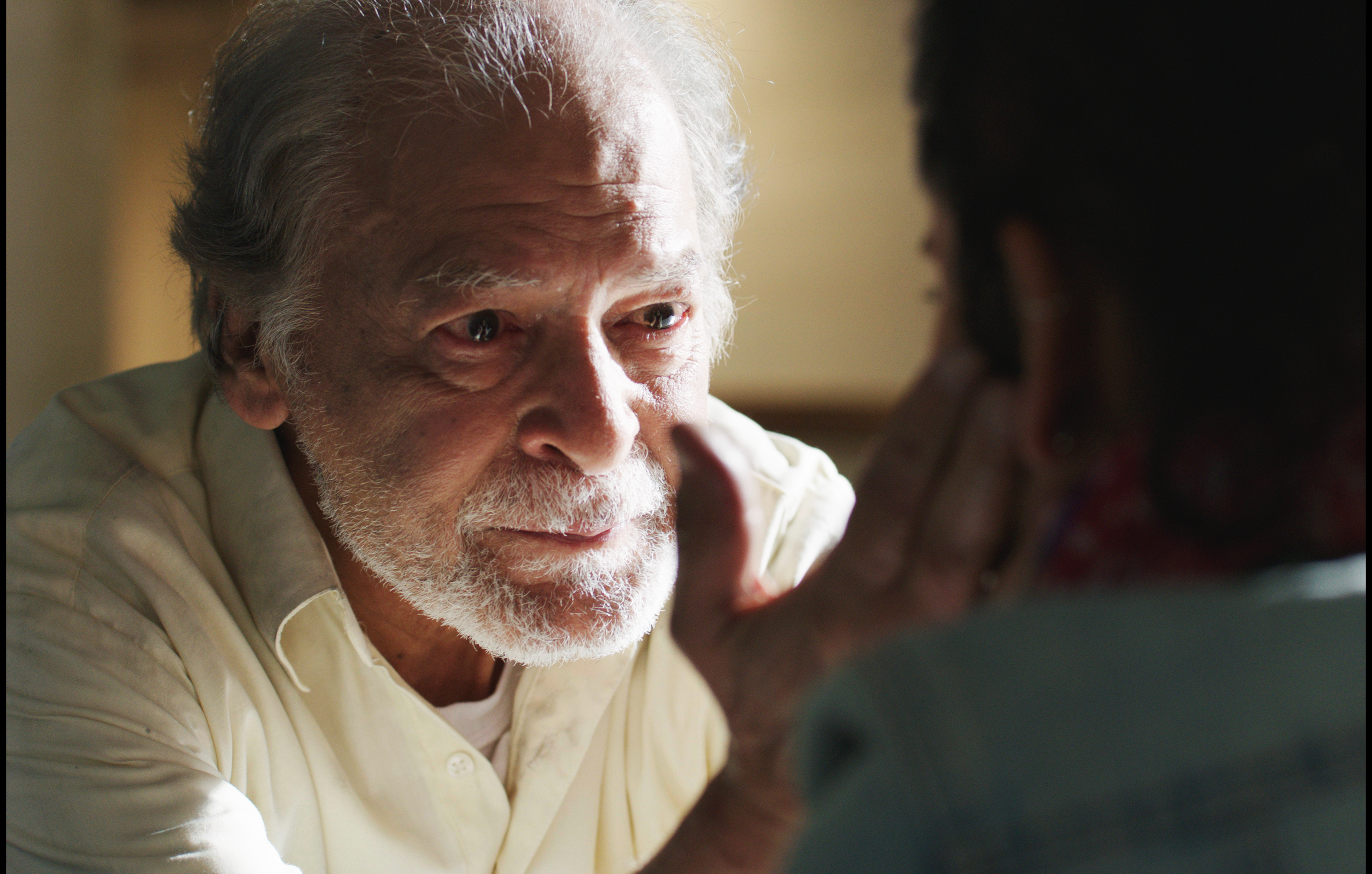 (The 2020 SXSW Film Festival was sadly cancelled. Yet Hammer to Nail is still reviewing films that were slated to premiere at the fest! We present, #LostFilmsofSXSW. Like what you see here on Hammer to Nail? Why not give just $1.00 per month via Patreon to help keep us going?)
A tough, uncompromising examination of the eternal challenges faced by immigrants – the push and pull of cultural identity and assimilation – Iram Parveen Bilal's I'll Meet You There follows a Chicago family of Pakistani-Americans forced to question their place in a previously comfortable world suddenly made dangerous. Widowed police officer Majeed lives in a nice, middle-class suburban home with his daughter, Dua, a dancer aspiring to enter Juilliard. Though Muslim, they do not practice their faith, much to the surprise of Majeed's father, "Baba," who arrives on an unexpected visit from Pakistan after a long estrangement from his son. To appease Baba, both Majeed and Dua agree to attend the local mosque, which proves convenient to Majeed's superiors and the FBI, who hope to investigate its potential ties to terrorism. The stage is prepped for a multifaceted confrontation across ethnic, religious and generational lines, the whole mostly adroitly handled by director Bilal (Josh).
There is no easy solution, and the film reflects that even as it examines the motivations and prejudices of all sides. Majeed's secular inclinations are tested; Dua similarly finds herself both repelled and attracted to her forebear's religion, confused by the separation of men and women in the mosque, but also yearning for a connection to her past. That nostalgia includes a profound, inchoate grief over the long-ago death of her mother, whose own dancing now influences Dua's choices. Baba, though disappointed in his son and granddaughter's temporal American ways, also longs for deeper relationships with both. Everyone is set up for failure.
But not the viewer, who watches this intricate pas de trois with interest. The narrative would already be gripping were it just a family drama, but the added conflict of outside forces interfering in matters of the heart and spirit raise the stakes still further. Majeed, especially, is torn from within and without as he attempts to navigate his professional, personal and patriotic duties. He and Dua, heretofore happy in their skins, now realize that who they are may not be so easy, depending on the color of the gaze. What does it mean to be a hyphenated American in these uneasy times? To be fair, they were never that easy for non-Europeans …
As finely tuned as are the nuances of Bilal's script, however, the story falters a bit when dealing with the white characters, who represent the higher-ups of law enforcement. Easy though it might be to imagine such people, in real life, behaving boorishly, their one-dimensionality here does a disservice to the rest of the well-written script. On the acting side, not all shine as much as does Faran Tahir (Torn), who brings to the part of Majeed a lifetime's worth of repressed emotion now bursting forth. He forms the passionate center of the movie, compensating for the unevenness of some of the other performers. And though the film would be aesthetically stronger without the visual affectation of its slow-motion dance sequences, Nikita Tewani (Niya) otherwise delivers solid support as Dua, aided in no small part by the grizzly gravitas of Qavi Khan's Baba. The story is best when it focuses on them, as it should be, making of I'll Meet You There a powerful meditation on self and sacrifice.
– Christopher Llewellyn Reed (@ChrisReedFilm)
Like what you see here on Hammer to Nail? Why not pay just $1.00 per month via Patreon to help keep us going?