A Conversation with Elizabeth Radshaw & Dorota Lech (HOT DOCS Film Fest)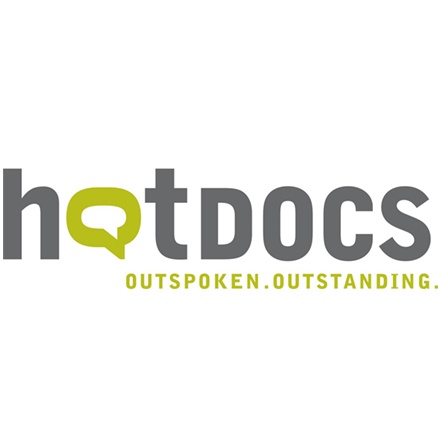 Elizabeth Radshaw, Industry Programs Director, and Dorota Lech, Industry Programmer and Hot Docs Forum Producer, were at the forefront of a swift shift to the online realm for all industry activities at this year's Hot Docs. So what better pair to look back and provide a glimpse into what went right, what couldn't be replicated, and what all participating parties might consider when looking forward to the festival future near and far? 
Which is exactly why I reached out to the veteran industry duo with a handful of questions. (And in return received a variety of surprising responses, like how to avoid Zoom fatigue.)
Hammer to Nail: So what are the top pros and cons of transitioning to an online industry market?
Elizabeth Radshaw: First, we were able to highlight new systems and opportunities for filmmakers and decision makers to connect. Also, it allowed us to be mindful of the environmental impact traveling to events has, and seeing a vital solution to that.
That said, we have to recognize that newcomers to our industry with limited exposure to festivals and markets will struggle to build those foundational connections and relationships in a digital space. Many of our delegates have been attending Hot Docs for 10-plus years, and other festivals and markets around the world, so they have a great network and foundation.
For emerging filmmakers, Hot Docs is putting extra care into our Doc Accelerator program for emerging Canadian filmmakers, in order to deepen the mentorship component of the program to address this. Additionally, we held over 15 Hot Docs Hangouts, which attempted to recreate those moments when you walk into the Hot Docs happy hour tent and form a new serendipitous relationship with someone over by the hummus platter. These Hangouts were highly produced but felt casual – folks could crosstalk, connect and meet new people around a certain subject matter, expert or filmmaker.
Dorota Lech: As for the upside, we were able to get more people to participate in the Forum, our key international co-financing market event, and in Deal Maker, our one-on-one curated pitch event. Cutting out the travel time meant that more decision makers could take part in the market. In total, over 1,500 international delegates were able to participate in Hot Docs Industry All Access Online. And we also virtually hosted official delegations from Bermuda, Chile, Germany, Italy, and the Nordic region, alongside regional delegations from Atlantic Canada, British Columbia, and Québec.
The Hot Docs Forum, Deal Maker, and Distribution Rendezvous, our tailored meeting service for completed films seeking distribution, were also able to continue for the whole month of May with meetings, networking, and dealmaking. 22 Hot Docs Forum projects from 19 countries were presented to a live room of 40-plus key commissioning editors and funders – and over $57,000 in cash prizes was awarded. A total of 55 projects were pitched in 800-plus pre-arranged meetings during Deal Maker. And Distribution Rendezvous facilitated approximately 700 meetings for 82 projects. 
In addition to that, 13 (Netflix-supported) Doc Accelerator Fellows from across Canada participated in private programming, which will continue in the coming months.
As for the cons, Zoom fatigue is real. So we designed our Hot Docs decision maker meetings over the course of four weeks just so that folks don't burn out. Also, you cannot replace face-to-face interactions, or recreate the magic moment of bumping into someone at a film festival – and that initial meeting turning into a future partnership. (Also, we miss hugs!)
HtN: What is the biggest change(s) you would make to ensure the most productive virtual experience in the future? (Or is this even the future?)
DL: We hope it's not the future! We're tremendously proud of this year's digital pivot, but sincerely hope that we can gather together next year.
ER: Ditto. We are very proud of how this stopgap solution can address key industry needs, support filmmakers, and offer continuity in our industry. Gatherings in the future may be different for some time, but we look forward to being together in person again soon.
So what are your biggest concerns going forward? A dearth of films in 2021 due to production shutdowns? An overabundance of coronavirus-related docs?
DL: My biggest concern is the massive loss of life that will continue through the actions of irresponsible governments (like our neighbors to the south!) In terms of cinema, artists always find a way. I grew up in communist Poland, and many of my favorite films come from a time of little resources. I have faith that art will rise through the cracks.
ER: My concerns are with the depth of tragedy in this crisis, and what may be the lost opportunity to pivot our societies to a more inclusive, environmental, and human focus. As for our industry, we trade in stories – we are at no loss for those. We have a strong captive audience for documentaries, which has only been growing. There will be challenges for filmmakers whose projects may be stunted or moved to a holding pattern. However, we still have a strong community of documentary filmmakers and decision makers committed to the work.
HtN: Any further thoughts on the overall Hot Docs digital experience itself?
DL: We're tremendously grateful to the decision makers and filmmakers who participated in the Hot Docs Industry online. The event was a huge success, especially considering the circumstances and how little time we had to go digital. From the feedback we've received so far, the filmmakers seem pleased with the event. (And we were even able to give out some prizes!)
ER: The Hot Docs Industry All Access online pivot was kind of like trying to build an airplane in mid-flight with your entire documentary community onboard. I feel like we are all experiencing this reality in one way or another. As an industry and community of filmmakers and decision makers, we need to experiment, use our ingenuity, and try different things to see what works. We are very proud that what we were able to do has been so fulfilling to the needs of our community at this time. And we know that the Hot Docs online festival will certainly feed the needs of our audiences, too.
– Lauren Wissot