A Conversation with Sam Feder (DISCLOSURE)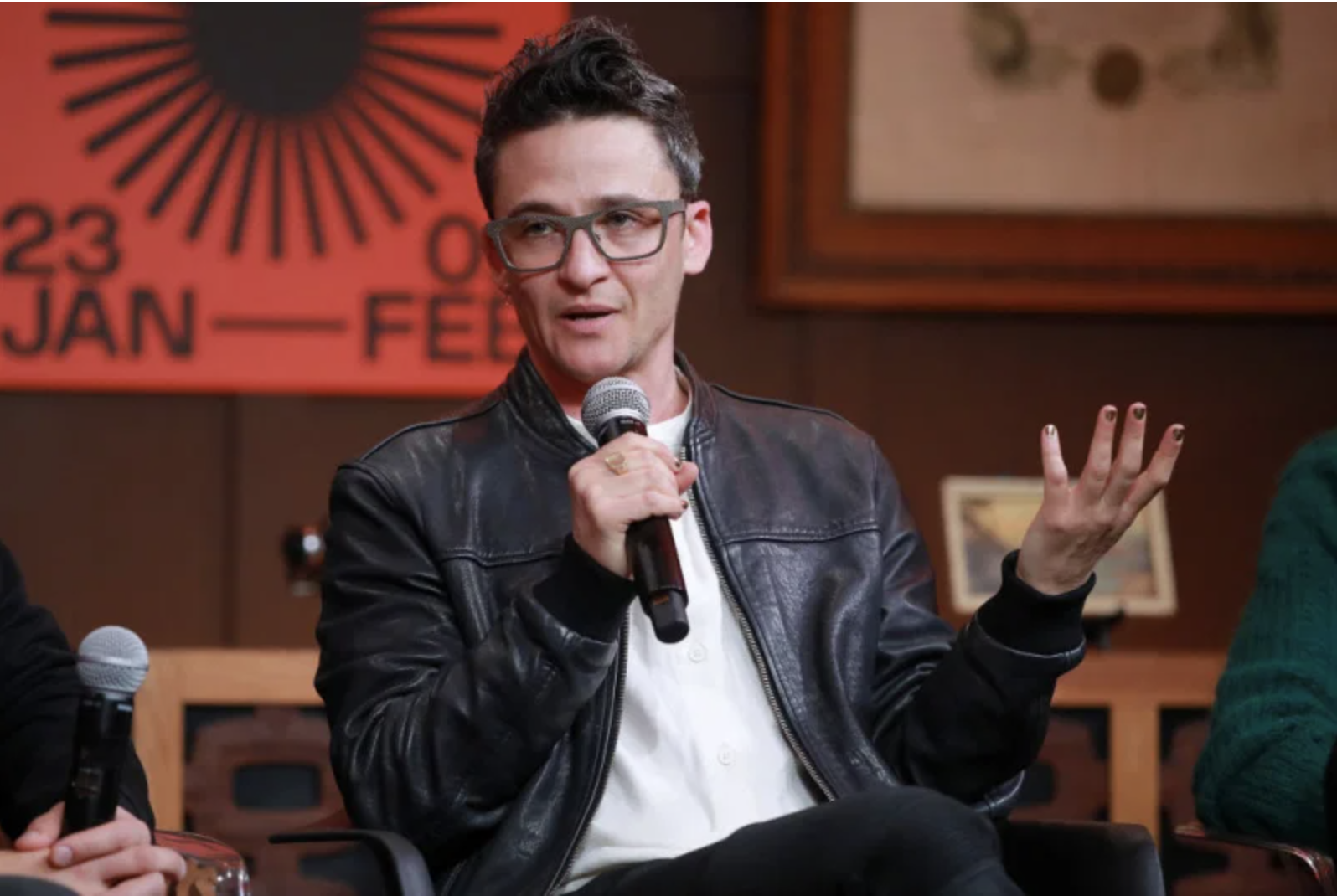 Sam Feder's Disclosure arrived on Netflix this week, a film I feel in love with at Sundance. At the time I said Feder had made a film that was both significant and necessary. I believe this is a film that will and should be taught in film school, gender studies, and American studies thirty years from now. Roughly the same age, Sam Feder and I share many of the same cinematic touchstones as Transgender Americans, Silence of the Lambs, The Crying Game, and Boys Don't Cry always front and center. Executive produced by Laverne Cox, Disclosure shows how the stories that flow from Hollywood deeply influence how Americans feel about transgender people, and how transgender people are taught to feel about themselves. After Sundance, Feder's film went on to be a selection of Tribeca, CPH:DOX and Hot Docs festivals.
I was able to catch up with Sam Feder on Monday, June 15th, the day the Supreme Court released the monumental 6-3 decision that made it illegal to fire someone because they were gay or trans.
HtN: This is, uh, actually a pretty momentous day for me to be calling you.
Sam: Yeah, I know. It's wild. How are you feeling?
HtN: I'm feeling amazing. I mean, I literally was starting to cry as I was reading the opinions, but not only the opinion, but who wrote the opinion and how it was worded.
Sam: Yeah. I remember in October I was reading the arguments and it was just so enlightening to see how things just go down and how basic it was.
HtN: Yeah. I mean, so tell me how it feels today.
Sam: You know, it's a relief. I always have complicated feelings about most things. Um, it's still is so nauseated to me that these things were even up for debate, you know? Um, and I think I kind of always go to this place of shame and humiliation when it's so personal. I'm much better at being an advocate for other people when I have that distance. Also, I mean I don't want to be a Debbie downer, but I'm also just hope it's effective because I do feel that, you know, people can still fire us and just not say it's for this reason.
HtN: At least we have a little more recourse, right?
Sam: As someone wrapped in so much privilege in the world and I experienced job discrimination, I wonder if I had felt I had legal recourse, what I have done but I basically quit academia because my supervisors stopped talking to me when I came out as Trans. So it's complicated and it's exciting. And seeing the numbers of people that came out for trans people yesterday is really exciting [at the rally in NYC for Trans POC] to know that this is really starting to be included in the conversation and hopefully not an afterthought for too long. I'm just, yeah, I think in my heart does feel really good for Aimee, you know, and I do wish you were here.
[Plaintiff Aimee Stephens died in May before the decision came out.]
HtN: I know, but reading interviews with her, she always said the fight was what matters. And so I'm sure she has to be pretty happy, but congratulations.
Sam: Thank you. Congratulations to you too.
HtN: It's a good day to be talking about this film. I remember when I saw it during Sundance I felt like you had found this region of unexplored space. I never would have thought that a film like this could even be made, let alone that someone would make it and let alone that it would be so powerful. So thank you for that. When you first decided to make the film, what sort of obstacles did you know that you would be facing and why did you, why did you believe it was worth, you know, moving forward over them?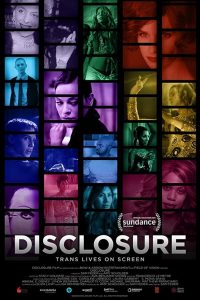 Sam: I mean, there were two films, there were two that really changed my life. The Celluloid Closet (1995 Rob Epstein/Jeffrey Friedman, which was about gay and lesbian representation in Hollywood, and Ethnic Notions (1987) by Marlon Riggs, which is about black representation and film in Hollywood. And I really wanted to see that history for trans people like with critique and analysis and nuance. There were two obstacles that like from the, from the front, I felt like I'd be facing. And one was brought to my attention by Jeffrey Friedman,
It was really early on in my research. And he kind of gave me the lowdown on how he went about it, how he made the film and a little bit of a roadmap. But one thing he did say is "I'm not sure you should make this film right now because you're talking about something that's still happening in real time." You know, whereas The Celluloid Closet was really looking at the past, right. And I felt like that was why it was even more important that this film come out now because so many stories are yet to be told that will deeply be shaped by our past.
HtN: We need to start confronting it.
Sam: Exactly. To kind of stop anything that was going to come in the future that would perpetuate these ideologies. But I was constantly wondering about that. What are the risks and the implications of telling a story that's sort of unfolding in real time.
HtN: Did the way you were making the film evolve as the representation you were seeing on screen evolved?
Sam:  Also, you know it was five years, so the world was evolving. Also in terms of the increase of legislative and social backlash and violence. It just kind of reinforced how important it was. As an indie documentary activist driven filmmaker, I've never been that invested in Hollywood because I have always find found it so painful.
HtN: We were closer but we needed your film even more.
Sam: Well, for example, when I was reading the arguments from the October argument for this Title Seven case that just closed today, the, the judges were talking about trans people. It was so clear, they've never met a trans person in real life, you know, and I think they even referenced some Hollywood images or TV images.
HtN: Exactly. These are my parents' references as well. No wonder they didn't understand  what I was talking about or understand when I came out to them.
Sam: Right, you're my age, so this is all very relative to your growing up.
HtN: I will tell you that when I saw the movie The Crying Game, I probably saw it at the exact worst time for me to see something like that..
Sam: Yeah, yeah. And you remember all the publicity, the promotion around The Crying Game? Don't spoil the ending.  I remember that vividly and being excited about it, like, Ooh, I want to know what the secret is. What is it? I mean, I was completely wrapped up in that.
HtN: Yeah.. And I do wonder how my teenage self internalizing it at the time. So tell me a little bit about how you chose what films that you wanted to cover. There's some really early stuff that I can't imagine you had at your fingertips.
Sam: I took my lead from the research I did the first couple of years. When I first decided to make this film, I looked to see how The Celluloid Closet and Ethnic Notions were made. And they were both based on books. So I assumed that there would be a book on this. And I looked and there wasn't, and so then I freaked out a little bit cause you know, creating a history is very ethically precarious and I'm not a historian, I'm not an archivist. So the first step I knew had to be including as many people as possible into the research, that would then be the primary document to then base the film on.
So the first eight months were just doing interviews with Trans people who've worked on one side of the camera or the other. I was also able to find a lot of dissertations written by both trans and non trans people and they were all very helpful because they had that sort of nuanced lens of politics and academia and pop culture. Um, so from there then it was just a deep dive into archives, The transgender archives in Victoria at the University of Victoria, the New York public library, Los Angeles public library, the UCLA archives, I can go on and on. A lot were in person just going through boxes of papers. I love doing research. I got my start doing archival research for documentary films. I love how thrilling it is when you find something.
HtN: Like Gilbert Saroni, who starred in Edison's films.
Sam: He was this cross dressing vaudeville performer, and they would put him in a wig and he'd prance around, and there is a moment where he kisses somebody, a seemingly cisgender man. And that's thought of as the first kiss on screen. Wow. Yeah. So it was interesting moments like this and it just was like, gosh, transgressing gender expectations has always been a source of fascination and as offensive as they were [Saroni also sometimes performed in blackface], it was simultaneously so validating to see you've always been part of the conversation.
HtN: I'm remembering the conversation in the film about Eddie Redmayne taking on the affectation of being Trans, but that casting a Trans actor could have actually allowed someone to just play the experience. We are finally getting Trans actors in Trans roles.
Sam: The casting conversation to me is like the last thing that happens. So much of this violence predates – goes years before they cast the role. Who's writing it, who's producing it, who's directing it, all influence how these stories are being told. And it's so blatant when Trans people are not involved. We prioritized hiring trans people on our set and when we couldn't hire a Trans person, we mentored for a Trans person. I think the project included over 150 trans people by the time we were done and we were small indie projects. So it's like, when you think about these TV shows or films that have Trans content that are backed by studios, they have no excuse if we can do it.
HtN: So when you're making a documentary, you can work forever obviously, and especially when you are talking about a history that was happening in the present. So how did you know that it was done?
Sam: We got into Sundance [laughter].
HtN: [laughter]  Right, so you sent them a cut before you knew it was done. How did you know that it was ready to be submitted to Sundance?
Sam: I didn't, and I did not think we would get in. I just knew that we had to finish that year. I felt that the following year, you know, with the elections, it wasn't the time for a film like this. I thought this film should come out before the elections. It really came down to where we were politically. This film had to come out against the rise of legislation the rise of crime and the rise of murder done onto trans bodies. So it was just that sort of burning need of 'this has to come out.' I want to be part of these conversations. I want these conversations to shift. I want people to understand where these ideologies come from so that these conversations can be more complicated.
Featuring Laverne Cox, Angelica Ross, Brian Michael Smith, Yance Ford, Zeke Smith, Lilly Wachowski, Mj Rodriguez, Michael D Cohen, Chaz Bono, Jamie Clayton, Alexandra Billings, Jen Richards, Tiq Milan, Nick Adams, Tre'Vell Anderson, Trace Lysette, Rain Valdez, Zackary Drucker, Marquise Vilson, Chase Strangio, Sandra Caldwell, and Candis Cayne amongst many others, Netflix Original Documentary DISCLOSURE launched June 19th.
– Bears Rebecca Fonte (@BearsFonte)