A Conversation with Kathlyn Horan (THE RETURN OF TANYA TUCKER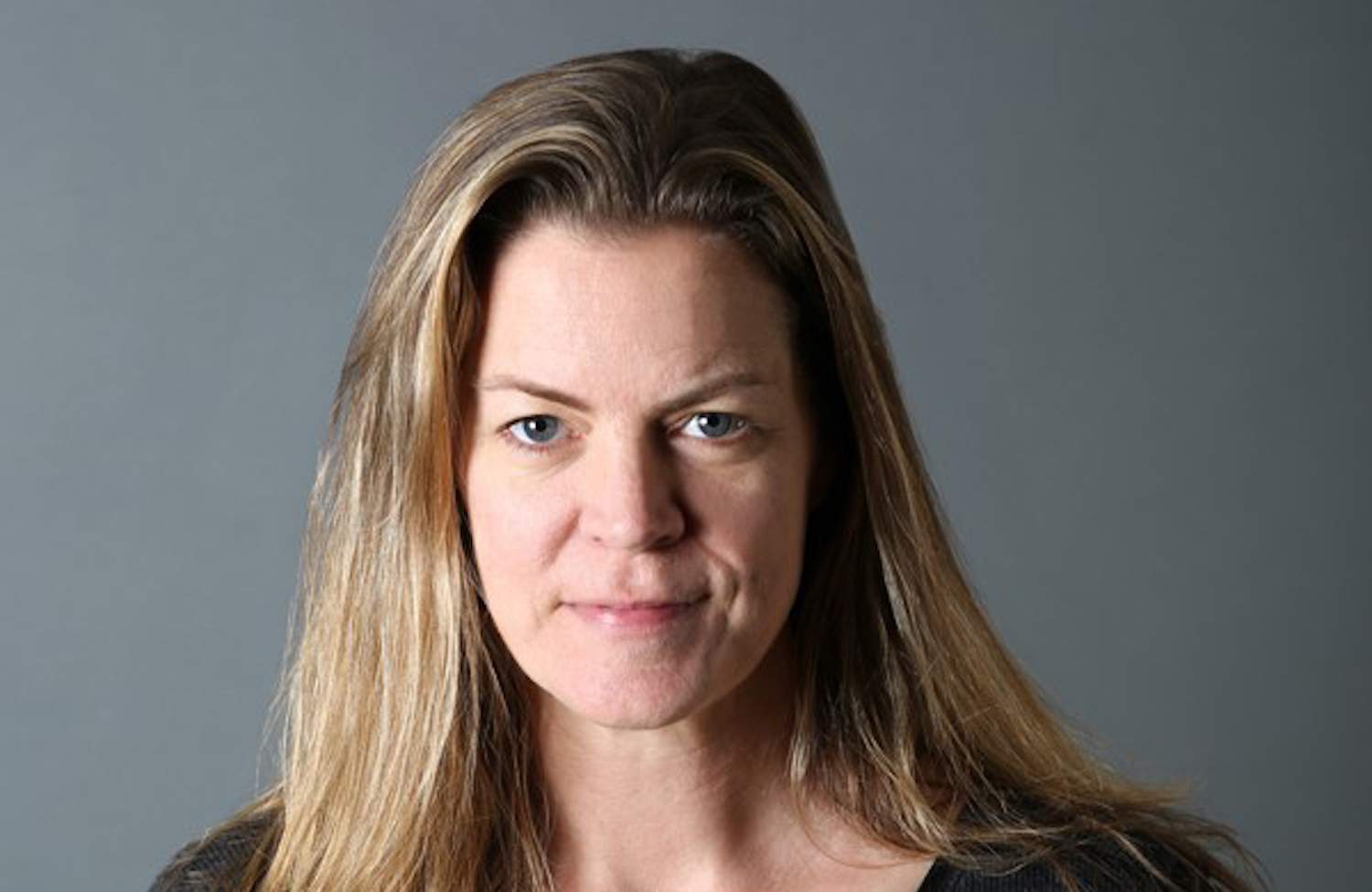 In her new documentary, The Return of Tanya Tucker – Featuring Brandi Carlile (which I also reviewed), director Kathlyn Horan (The IF Project) follows her titular protagonists as they collaborate on a new country album. At the start of the film, the legendary Tanya Tucker has not produced any original new music in 17 years, and while she doesn't initially feel up to the challenge, Carlile—a lifelong fan—convinces her otherwise. At the recent Middleburg Film Festival, I caught up with Horan, and here is a transcription of that conversation, edited for length and clarity.
Hammer to Nail: Are you a lifelong country fan?
Kathlyn Horan: Yes. I grew up in Georgia, so the country/Americana/Roots music, I should say, was always around and ever present in my life.
HtN: Were you specifically a Tanya Tucker fan?
 KH: Yes. One of the reasons Brandi approached me about the film is she knew that I was a Tanya fan. But my parents are Yankees, so we were born, my brothers and I, in Georgia, and our house was always full of music, but it was like Etta James, Ella Fitzgerald, Frank Sinatra kind of stuff. Country wasn't their world. But luckily it was just all around everywhere you went. And so that started seeping into my ears. And then in, I would say, my late teens, early twenties, I started more specifically looking at Loretta and Patsy, Wanda Jackson, Tanya, those type of artists that resonated with me.
And I think largely the lyrics and their music of that sort of Gothic Southern kind of stuff, which is what Tanya's very well known for, had all these very interesting in-depth stories that weren't your typical stories to tell, especially for someone as young as she was when she started recording. At 13 years old, she started singing about a 41-year-old woman walking around the streets of Brownsville, Texas, in "Delta Dawn." So that was appealing to me, as well.
 HtN: So I am not somebody who's listened to as much country music as you have. What makes country "country"? How would you describe it?
 KH: For country, I include Americana and Roots as all under the same tent, because Tanya kind of floats around those genres. And I can't really give you where country cuts off and Americana or Roots begin, but to me it's like all the same. In the South, there are a lot of influences of Irish and Scottish, like a melting pot. And in Roots and Americana music, for example, there is banjo, which came over from Africa. The blending of all these sounds and instruments, and at the base of it, the simple, straightforward storytelling combined with the musicality of all of that is something that I've always been drawn to.
 HtN: Within that, what to you makes Tanya Tucker so special?
 KH: I mean, Tanya's voice is, to me, one of the strongest and most powerful across any genre. Her voice is just incredible. Musically, there is no other match for her. And then there's also the person that she is in the world; one of the reasons I was aware of her is that she didn't adhere to the ways that a woman was supposed to in country music or in general at the time. And she pushed a lot of boundaries and she was always herself: unmanufactured, un-media-managed. And I think a lot of other folks found that very appealing, too.
And I grew up as a queer kid in the South and so finding this person that was boundary-pushing and tough and not necessarily adhering to the ways that one was supposed to, she brought a lot of hope to us and encouragement to just be who you are and do what you want, regardless of what the world would tell you. And so she blazed a trail in many ways outside of music. For Brandi, she looked to that toughness and that helped inform her, musically. So yeah, I mean, she's represented a lot in a lot of ways. And so that's why I was so excited to be able to be a part of telling her story.
 HtN: Speaking of being a queer kid and breaking boundaries, let's go to Brandi Carlile, who herself has broken boundaries by being queer within country music. How did Brandi approach you to make this film?
KH: I'd worked with her in the past on some other projects. I actually met her through some other artists, The Indigo Girls. And then I did a music video for her and she has a foundation called The Looking Out Foundation that would go in and play in the prison in Washington State.
 HtN: As in the subject of your film The IF project.
 KH: Yes. And so she called me, or I got a text from her wife, saying, "You want to hear something crazy?" And I did. And so we got on the phone and she said, "I've got this opportunity to do this project with Tanya who hasn't made a record in 17 years." She, along with Shooter Jennings, Waylon Jennings' son, were getting her back into the studio. And she had sought the advice of Rick Rubin, as a producer, on how to step into this place and be a producer of a legend. And one of the things he said to her was, "Make sure you document it." So she said, "Do you want to do it?" And I said "Yes, when do we start?" And she said, "Tomorrow." So I pulled together a crew and we started filming the next day and it was incredible. It has truly been one of the greatest experiences of my life.
HtN: Amazing. What challenges, if any, did you come across in gathering all the archival material that's in the movie?
 KH: That's a good question. What's funny is the challenge was trying to figure out what was there and what was available. I had asked Tanya about her home movies and things that she had coming up and she said that her dad filmed a lot of stuff, but she thought that was lost somewhere. And she kept saying, "I think it's in a trailer in Oklahoma" or something. It was actually all in her house in the basement. So we didn't know what we were walking into. And in her basement, there were just boxes and boxes of stuff. In one box there was People Magazine with her and Glenn Campbell on the cover, a photo of her playing at a bar as a kid, and then in an envelope were her baby teeth.
So it was just like everything and anything was scattered throughout all these boxes. And so we just started pouring through stuff. I think on the second or third day of going through everything, in the very back corner of a closet, underneath a bunch of other boxes, I opened up this box, the very last box, and there were spools and spools of Super 8 film that was the stuff that she thought was lost. And so we went and had it transferred. Her dad, I think, knew to document this stuff. They were dirt poor, yet he managed to scrape up enough money to have this camera and film and not just film some stuff, but film it incredibly well. And luckily with all of this Super 8, it helps move into a past that feels just as alive as the present. So thank you to Tanya Tucker's dad for doing that.
 HtN: What kind of ending did you envision for your film had Tanya not won her Grammy awards?
 KH: That's also a good question. On day two in the studio, I knew that this was at least going to be a Grammy-nominated thing. It was that special, the creation of the sound and the way that things were happening. It's not that awards are the most important. And in fact, it's a strange part of art that there are awards for things that are so subjective.
Nonetheless, I don't actually know what we would have done because that's what happened. It's one of those things: you keep filming and you hope that that is the case. The nominations came out in November of 2019—we started filming in January of 2019—and then in January 2020, she goes to the Grammys and gets the award. So the natural ending occurred, and it's not the goal. It isn't even really listed as "We're going to win a Grammy for this film," it just happened for this album and these songs.
 But I mean, honestly, if that didn't happen, I'd probably still be filming with Tanya today because she's so much fun to hang out with and so much fun to film and she enjoys having the camera around. So I'm glad that I don't have to know the answer to that question.
 HtN: So even though you were making this film at the behest of Brandi Carlile and with Tanya's full cooperation, did you still have to negotiate any kind of music rights?
 KH: I have excellent producers at Motto Pictures—Julie Goldman, Carolyn Hepburn, Christopher Clements, and our co-producer Daniel Torres—who played a large part in that. So we brought on a music supervisor to pull all that together because there are the songs from "While I'm Living," the record that they made at the time, and then there are loads of snippets of all of Tanya's back catalog. So it was a journey and we luckily had the music supervisors to put that together, though everyone was supportive. Everybody was excited about this project and made it work for us to be able to put this out. But it's a journey through time, past, and present, to put all those songs together.
 HtN: When did Sony pick it up?
 KH: We funded this independently, or with independent investors, and brought it to festivals hoping to sell it. Sony Pictures Classics picked it up at SXSW, which was amazing.
 HtN: Congratulations. I missed it there, but I got to watch it here. So I have another question and I'll explain why I'm asking this. I'm somebody who has himself struggled with alcoholism, and in the film, there's an allusion to Tanya Tucker's past addiction. But in the film, she's also drinking plenty of tequila. So how is she doing?
 KH: At the time of her addiction and recovery, it was about cocaine usage.
HtN: Because that's what she and Glenn Campbell were into.
 KH: Exactly. And I think her friends were around her and did the intervention and she went to Betty Ford and spent some time there. But I don't know … It's not like it's just ever present; she has a tequila brand and it's around, but she sips it and at her shows she does shots and stuff, but it's not like she's waking up in the morning drinking all day kind of thing. Or at least not in my observation of the journey through that. There's a scene in there where she talks about trying to have discipline and quitting things, including smoking. And so I imagine that's something she turns around in her mind to still think about or figure out. But it seems to be a casual drinking situation in the same way that I do, or at least was my observation through the process.
 HtN: Sure, but you're not an alcoholic.
 KH: Yeah. I mean, it's not for me to say.
 HtN: In any case, it doesn't stop her from making a great album, does it?
 KH: That's exactly right.
 HtN: Well, thank you very much, Kathlyn. I enjoyed the film.
 KH: Thank you.
– Christopher Llewellyn Reed (@ChrisReedFilm)
2022 Middleburg Film Festival; Kathlyn Horan; The Return of Tanya Tucker – Featuring Brandi Carlile documentary