A Conversation With Hao Wu (76 DAYS)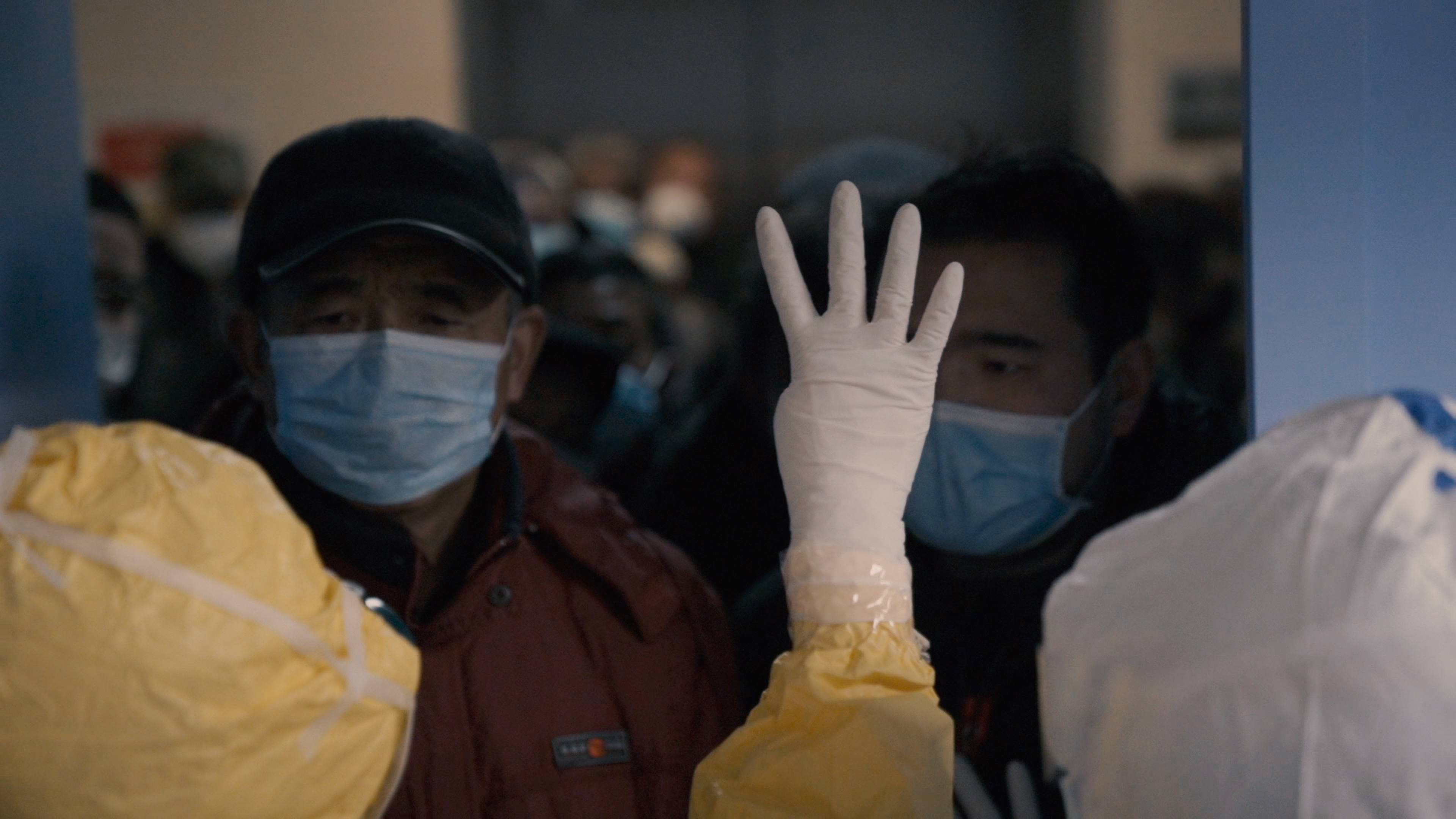 Hao Wu's 76 Days is a documentary that puts the viewer inside the frantic hospitals at the beginning of the Coronavirus outbreak in China. It is arguably the most important piece of media on the pandemic, for the way it humanizes healthcare workers across borders and language. A potent piece of filmmaking that came together quickly under uncertain circumstances, it will surely stand the test of time as an artifact from ground zero, and a testament to China's resourcefulness and undying spirit.
The below interview has been edited for length and clarity.
Hammer to Nail: Can you tell me how the idea for the film came about?
Hao Wu: Actually a US network approached me and asked me if I wanted to make a film about the Coronavirus. I jumped on because I wanted to find out what was happening in Wuhan. That US network later dropped out, but it was really important for me to finish the movie. It was personal because at the same time my grandfather was diagnosed with late stage liver cancer. He passed away very quickly, I thought I had more time. I wanted to continue on to complete this project for him. In February I started reaching out to filmmakers who were filming in Wuhan. I talked to over a dozen of them before I found my two collaborators. Their footage was so amazing, and I asked them if we could work together to make the film.
HtN: How long between the first idea to make the film and the first day of shooting?
Hao Wu: They were actually independently filming already.
HtN: In the same hospital?
Hao Wu: No, different hospitals. The film was shot in four different hospitals. Weixi Chen was embedded in one hospital. The other, Anonymous, filmed in more than three but we used the footage from three. Anonymous is actually a photojournalist, he was sent there to take photos for a newspaper, but he started taking videos because he found that was a much better way to capture what was happening on the frontlines. He doesn't care to become a filmmaker. He was worried about how the government would receive it. That there could be potential blowback.
HtN: But it shows China in a very good light, I would say.
Hao Wu: Yes, but we were rushing through production and post-production, and we were never sure how the government or how the audience would perceive it. It wasn't until after we screened at TIFF that people started messaging me on social media saying, "I feel like this really put China in a good light." Our worry for a long time was that there is so much tragedy in all of this, and you never know whether the Chinese censors would find something to be too sad, too tragic for their purposes.
HtN: Did they use the same or similar cameras? Because I couldn't tell which one was which. They matched very well.
Hao Wu: After this film, I'm never going to care about the camera I'm carrying again. One was using a Sony 7S, and the other was using a Canon Mark 2. One was shooting raw, one was shooting default. But in the end our post house did a great job.
HtN: How did you get access to these hospitals, with all the strict protocols. Were the cameramen constantly being sprayed with those big bottles of disinfectant?
Hao Wu: They were reporters, and only government sanctioned tv and film crew were allowed inside. Anonymous is very familiar with the hospitals over there. After I talked with them, I wanted to get smuggled inside because I really wanted to be there with them. But in March it was clear the virus was coming to the US, and I wasn't sure if the film would just be set in Wuhan or if it would be more global. So I stayed in New York to try to film here in March. But getting access inside a hospital in New York was so difficult. I only heard of two other filmmaking teams in two different hospitals that got access. We have privacy issues here with HIPAA and it is a big liability for the hospitals. In China, if the hospital chief says it's OK, then you can go in. In the beginning there was a shortage of medical supplies in Wuhan. So many hospitals actually welcomed reporters inside because they wanted the outside world to know what was truly happening. As the US-China geo-political fights became more severe, they tightened control.
HtN: You got everything you needed in 76 days, so by the time the geo-political stuff heated up, you were already done filming.
Hao Wu: After 76 days the cases in Wuhan went down to zero. The city was virus free.
HtN: Pretty incredible…Are you excited to be working with Sheila Nevins over at MTV? Her Taxicab Confessions had a similarly urgent verité style.
Hao Wu: Sheila was on the jury at the Heartland International Film Festival. When they told me she loved the film, I was like, "would she be interested in acquiring it?" As soon as she knew the rights were available, she just jumped in. Everything happened super quickly. I am truly amazed we were able to push out the theatrical a month and a half after the acquisition. Sheila is a straight shooter. I'm from China so I like to talk very directly, so I appreciate her personality and her honesty. She really respected me and my co-directors. She is like a mother hen. I always wanted to get to know her and now that I'm getting to work with her, it is truly an honor.
76 Days is now available to watch in Virtual Cinemas via MTV Documentary Films.
– Matthew Delman (@ItsTheRealDel)