A Conversation With Josh Bishop and Nate Taylor (THE DWARVENAUT)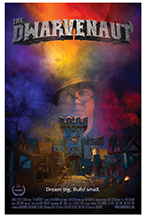 I met with director Josh Bishop and producer Nate Taylor (who is also in the film as a supporting subject) on Sunday, March 13, 2016, to discuss their movie The Dwarvenaut, for which I also wrote a review. Here is a condensed digest of that conversation.
– Christopher Llewellyn Reed 
Hammer to Nail: Josh, let's start off simply. How did you meet Stefan Pokorny, your principal subject?
JB: I met Stefan through our producer, Nate Taylor. Nate makes all of the video content for their (Stefan's company, Dwarven Forge's) Kickstarter campaigns. He's a sort of creative director at Dwarven Forge. Nate and I had worked together already on other projects and brought me in, sucked me in to the Dwarven Forge vortex.
NT: Stefan had been approached by a reality TV producer, who said he wanted to make a pilot about Stefan and Dwarven Forge. Stefan was kind of worried that he was going to portray him in a negative light, sort of a basement dweller. The media loves to portray gamers as the geeks that live in their mom's basement. Whatever. So he was kind of worried about that. And he said, maybe we could just do this thing, ourselves. And I was like, you know what? I think I know just the guy. I had no idea, though, that Josh would be such the guy. I mean, he just dove into this rabbit hole and just had so much in common with Stefan that he immediately gained Stefan's trust. They're kind of kindred spirits. A lot of kindred passions and emotions…and a love of Black Sabbath.
JB: (chuckles) I would agree.
HtN: What had you two worked on together before?
NT: We had done commercial work together.
HtN: So, speaking of the Kickstarter campaigns and the footage shot for them, how much of what we see in the film was staged specifically for the movie, and how much of it was footage from those actual Kickstarter campaigns?
JB: It was actually really great, because a lot of that stuff already existed. It started a dialogue, where we said, we can go further with this. So a lot of the material that you see in the film did already exist, but then we went back and short additional stuff to add to that.
NT: It was kind of like a 50-50 mix. And what happened was that Josh found these really good stories that Stefan had, and Victoria (Lesiw) – our editor – was like, I don't know what I'm going to cut to, the story is like five minutes of him talking, but we don't have anything to cut, and Josh was, like…miniatures! And next thing you know…we recreated these scenes.
JB: We knew that we wanted to add something special and somehow bring an element of Stefan's world into the story. A visual element. We didn't really know what to do at first, and then it just kind of clicked. Why not tell his story inside the world of Valoria (the fictional universe created by Dwarven Forge), itself?
NT: And we're lucky enough to have this team of artists and sculptors. We literally had a guy make a custom miniature of Stefan and his dog, with its tongue hanging out. So we had custom minis made for the thing so they could go on adventures in these villages we built.
HtN: I loved how the Kickstarter campaigns – specifically, the behind-the-scenes footage of those campaigns – show all the great work that Dwarven Forge does. The production value and preparation – including bona fide cinema-formatted scripts – is really amazing.
JB: It turned out to be the vehicle that trucked us through Stefan's whole story. And the other thing is that Dwarven Forge has mastered how to run a Kickstarter campaign. So you're seeing top dogs in action, people who have mastered the art of crowdfunding.
NT: We have a voracious group of fans – fanatic backers – and you need to feed that beast when you have a Kickstarter going. They need to see stuff and get excited and be fired up. Because basically it's just a bunch of 14-year-old children in adult bodies, so we just need to get those inner 14-year-olds fired up. So we work hard on that. And Stefan, he's wired for that. He is a born entertainer. And you can see it, because that's what he does.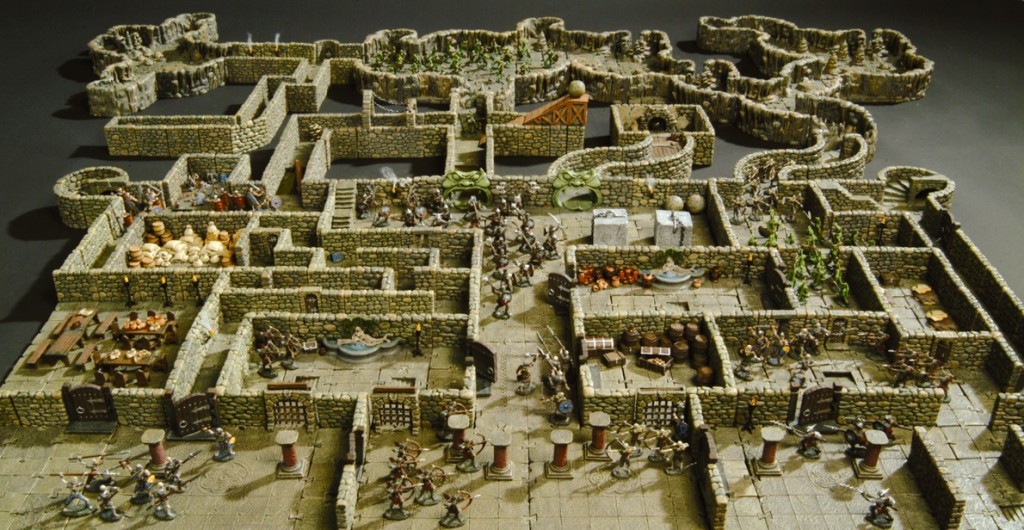 HtN: So speaking of this kind of hybrid staging/reality aspect of documentary filmmaking, can you talk about the scene that bookends the film, where Stefan is presiding, as Dungeon Master, over a Dungeons & Dragons game? Was that staged?
JB: OK, so when we started with the film, I didn't really have any prep time, because they were already gearing up for their campaign, so it was just like, start shooting.
NT: Yeah, there really wasn't time. You had to just dive in.
JB: So I didn't have any time to research and the only thing I could really do was focus on Stefan, and what came to my attention, early on, was that he's running this group of people through this Kickstarter campaign like he would run a group of people through a Dungeons & Dragons game. That's how this dude lives his life. And the idea just came to me that that's how the story should go. We should make the story feel like he's bringing you through a Dungeons & Dragons game. And I knew early on that I wanted to end it with a game, but I didn't know how we were going to do it, yet…so to answer your question, yes, we knew before too long that we were going to do something like this.
HtN: There's nothing wrong with scripting parts of a documentary.
JB: Sure. What I try and do is maintain a healthy balance of being objective, but being creative at the same time. I think that you can do that without diverging from true documentary…
NT: And it was scripted only in the sense that Josh said, get in there and play some D&D, and I'll get the great moments, and Stefan do your thing…
JB: And in a sense, you know, that stuff's not scripted, because that's what Stefan does.
 NT: You don't know what he's going to do.
JB: I didn't tell him what to say. I was just, like, do your thing, 'cos that's what he does.
NT: And next thing you know, he's got a crossbow, and he's screaming, and…(chuckles)…you know.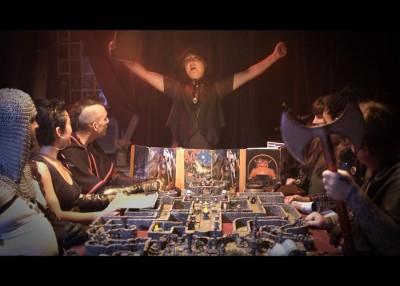 HtN: And I love that scene, and it's a great entry into the film. Right away, we're like, what is going on? And he almost looks like a 14-year-old boy, and then you get closer and you see wrinkles and gray hair. So it's a great way to open, because you don't know what's going on. And then you've got that great footage that follows.
 So your film seems to be mainly about the realized fulfillment of childhood dreams, as well as about doing what you love. Is that the film you meant to make? Were there other themes, equally important, that you put in there?
JB: Well I can tell you what gets me. I find Stefan a highly inspirational character, in that, that's 100% purity that you're seeing. There's no bullshit. You're seeing an artist who has dedicated himself so much to one thing that it's become his artistic vehicle. And that …to me, it's ultimately a film about art. And that's what made me connect to him so much. You know, it doesn't matter if this is about Dungeons & Dragons, or not, this is about a man who's so incredibly passionate about what he's doing that he's able to make it his life.
HtN: Yes. It's about the immortality of art, which he talks about a lot.
NT: He has a whole soliloquy about that.
HtN: So it definitely comes across.
NT: What's important is that it's a human story. We tried really not to make it a movie about D&D but about humans and human emotions. So I think that there are a lot of different themes in there and different people will pick out the themes that resonate for them. There's a lot of human truth in there. I mean my mom has a very different take. To her, this is about parents letting their kids follow their dreams.
JB: I mean, the things he says about doing what you enjoy, and these are all things that I wholeheartedly believe in as an artist. You know, as a kid, your teachers would tell you that you couldn't do a certain thing: one day, you're just going to have to get a job. You know: work sucks, and that's just the way that is! And, you know, it doesn't have to be that way, and Stefan, I think, is kind of showing us that.
NT: He lives that!
JB: You can do what you enjoy. That is very possible.
I agree. Well, thank you both very much!
– Christopher Llewellyn Reed (@ChrisReedFilm)