A Conversation with Carl Franklin (ONE FALSE MOVE)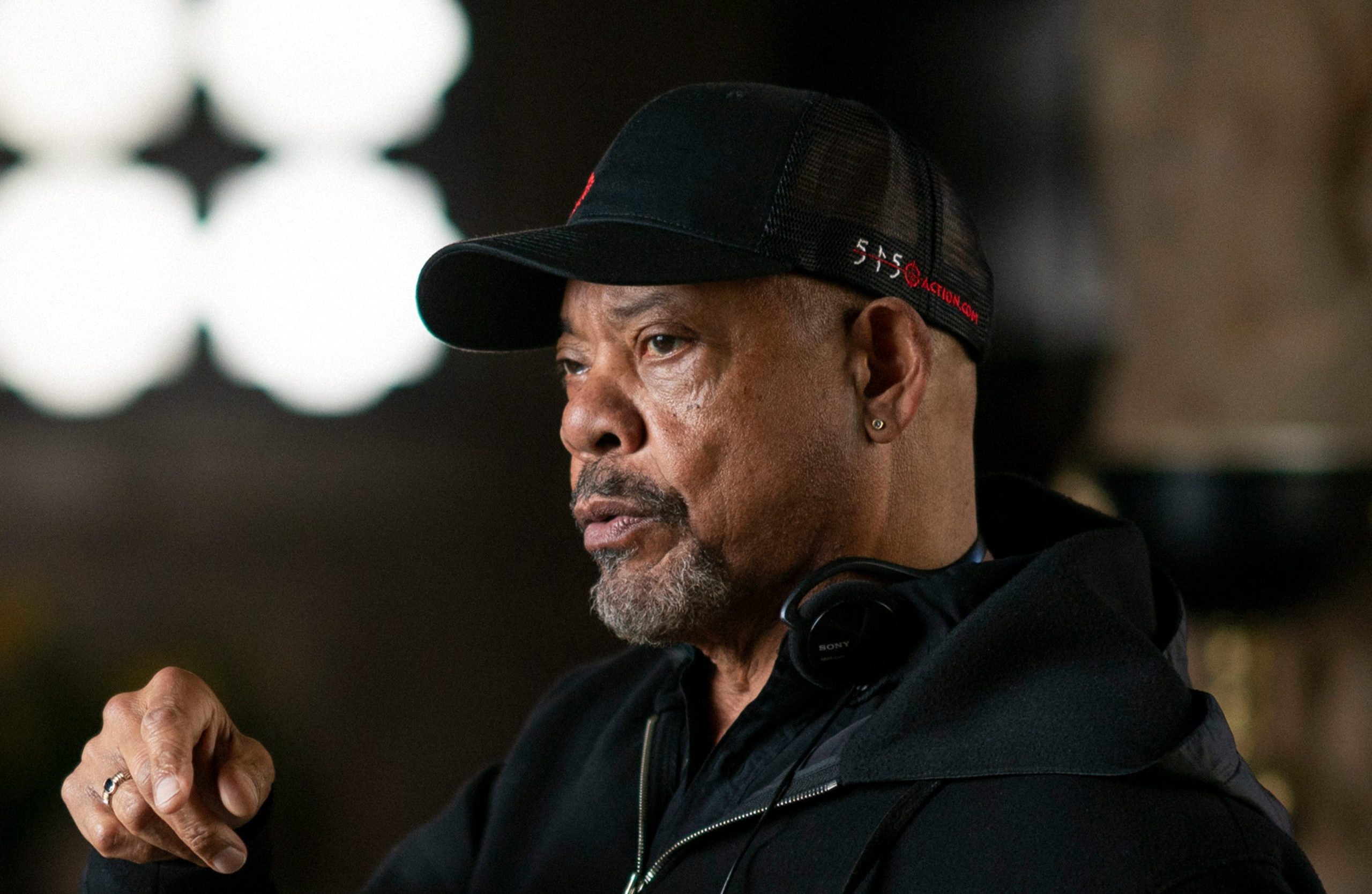 Carl Franklin studied dramatic arts at UC Berkeley before becoming an actor, mostly for television. After years of bouncing from role to role, Carl decided to get his masters degree in directing at the American Film Institute. His final project, a short film titled Punk caught the attention of the right eyes and he signed on to make his directorial debut in 1992 with One False Move. The film, written by and starring Billy Bob Thornton, was recently restored in 4K. The restoration looks excellent and the film is a rarity; A reverse engineered crime thriller with brutal violence and very few mainstream trappings. The result is a masterful picture from an amazing filmmaker. Carl Franklin would go on to direct many films and episodes of television. One of my favorites being Devil in a Blue Dress starring Denzel Washington. I spoke with Carl Franklin in the following conversation edited for length and clarity. 
Hammer To Nail: I have the Criterion Collection edition here, it looks amazing. Talk about that restoration process. What went into it? And why now?
Carl Franklin: They did a pass and took it to 4K, which was great. I looked at it to do a few color corrections, but what James Carter had done was so strong as a DP that it held up very well. The new version represents that. There was not a whole lot I had to do for the restoration.
HtN: You started as an actor, but during that time was it clear to you that you wanted to get involved in filmmaking instead? When did you know you wanted to be behind the camera?
CF: I did not come into it thinking I could be a director. In fact, in 1976, I went to see a psychic. I had just done a pilot and it had not been picked up yet. When you are a no name actor, you go through many phases of being unemployed. This psychic told me all of these incredible things and knew things that had happened in my life, which was bizarre. She told me exactly when the pilot was being picked up and she was right. She told me that I was going to be a director. At first, I thought, "she's just trying to tell me what she thinks I want to hear." At that time, I did not want to be a director. I wound up writing a script with a guy who had directed a film before. I mortgaged my house, I was going to play the lead and he was going to direct. He bugged out on me and I lost a lot of money. At that moment I still had the bug. I still wanted to make a movie. I was fortunately able to get into the American Film Institute. I made the transition to directing and discovered that I had a knack for it. I was getting burnt out by acting and there were not many opportunities for black actors. I was fortunate, I had more opportunities than most.
HTN: You definitely have a knack for directing because that opening sequence is so brilliant. I was wondering about the edit of the kid screaming cutting to Bill Paxton's kid screaming. What was the thinking behind that moment and was that transition originally in the script?
 CF: It was not in the script. In the script there is a scene where Fantasia talks about the whippoorwill. When you hear a whippoorwill, someone will die. There is this voodoo, superstitious and supernatural feeling to the south. Among black and white people. It is a very basic, of the earth, kind of thing. That made me think in terms of connecting them. The child on the west coast is crying and the child on the east coast heard it. Somehow there is a connection between these children. Later, when Bill Paxton is with Fantasia, we hear the whippoorwill. At this moment, we know that the bad guys are coming towards him.
HTN: It was a great transition. Another thing I noticed is how violent the film starts off. How the hell did you get the opening moments approved? It is an amazing opening, but it is very violent. How were the producers ok with it?
CF: They did not have high expectations for this movie. IRS Media was a straight to video company. It became Columbia/Tristar Video. I do not think they were paying attention. They were not interested. I was talking to a producer of the film recently and he joked that the film is certainly no Shakes the Clown, which was another movie from that year. I knew it had to be violent in the beginning. The structure of the movie is inverted. As opposed to the protagonist being the guy who goes out with an agenda, and he has an obstacle he must overcome to achieve that, the conflict is coming toward him. The protagonist is receiving the conflict. He is unaware of it. Because there is no forward trajectory of that lead character, That opening scene needed to be strong enough that you knew what was coming toward him. I looked at a lot of movies that had violence in them that summer. They were very graphic. Decapitations, eviscerations, everything you could think of. I remember seeing Total Recall. At one point a lot of people are getting shot, and the only time that the audience showed any emotion was when the goldfish bowl broke and they were gasping for air. I wanted people to emotionally respond to these human beings. One of the primary ingredients of violence is the psychological and emotional quotient. The destruction of humanity. The creation of fear. That is what I went for. Rather than showing a lot of blood, I wanted to make people feel that loss of life.
HTN: The violence is very brutal. Billy Bob Thornton is an all time great. He wrote the script and starred in the film. How did the script come your way and what was it like working with him?
CF: Billy Bob had become friends with Jesse Beaton and Ben Myron. They were trying to do their first movie. Jesse was looking for a director that would be approved by IRS Media. They also wanted someone who was non-union, AKA cheap. My name got thrown around and she saw my short film at AFI and that is what sold her on it. I met her and Billy Bob at a farmers market in LA, at a breakfast spot called Kokomos. Working with Billy Bob was a lot of fun. He is very fun to be around. It was a very nice experience.
HTN: Interesting to hear that he was fun on set because he plays such a sickening character. My favorite moment is on the cover of the disc. It is when the cop gets shot. I loved the decision to shoot it wide across the street. What were you going for at that moment?
CF: I was looking for ways to engage the audience emotionally. I had seen someone get shot from across the street. I saw that happen on La Brea Avenue. Most of us, if you have ever seen anything like that, it is from a distance. I was looking for a way to create a real experience. The actor who played the cop, the way he took that hit. He really sold it. That was real.
– Jack Schenker (@YUNGOCUPOTIS)