TIFF 2023 DOCUMENTARY LINEUP: New Films From Roger Ross Williams, Frederick Wiseman, Lucy Walker, & More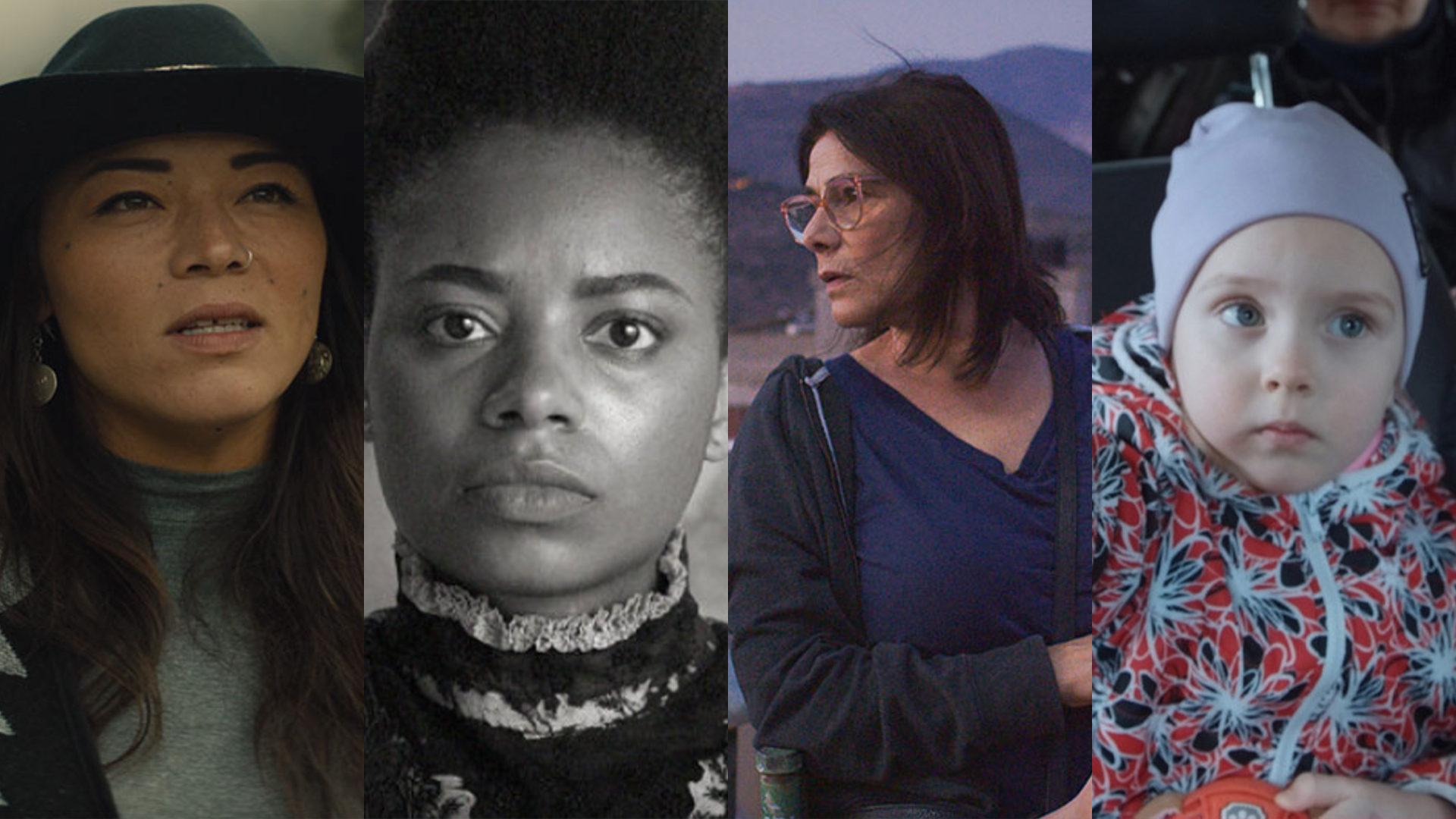 Only a few days after announcing the Galas and Special Presentations slate, the Toronto International Film Festival has announced the lineup for their Documentary section.
TIFF Docs' opening night film will be Rachel Ramsay and James Erskine's Copa 71 which centers on the historic 1971 Women's World Cup, a period of sports history that has been long-forgotten. U.S. soccer star Alice Morgan and tennis stars Venus and Serena Williams are among the executive producers.
Also among the lineup is Roger Ross Williams' Stamped from The Beginning, Raoul Peck's Silver Dollar Road, Errol Morris' John Le Carre film The Pigeon Tunnel, Frederick Wiseman's restaurant doc Menus-Plaisirs Les Troisgros, Lucy Walker's Mount Everest doc Mountain Queen: The Summits of Lhakpa Sherpa, and many more.
"There's no question it's been a very challenging year and I think we're waiting for the moment, for the market to correct itself for people to realize that their viewers are going to need something more than just celebrity profiles and true crime [docs]," TIFF documentary programmer Thom Powers told Deadline. "There's quite a few sales titles this year that are coming in with strong representation from companies like CAA, UTA, Submarine, Dogwoof, Cinephil, et cetera," Powers noted. "I think that's a sign of the strength of what these companies hope are going to have some broad appeal of these films."
The festival will take place from September 7-17. See the full TIFF Docs lineup below.
Boil Alert | Stevie Salas, James Burns | Canada/USA
World Premiere
Bye Bye Tiberias | Lina Soualem | France/Belgium/Qatar/Palestine North American Premiere
Sales Title
TIFF DOCS OPENING NIGHT FILM
Copa 71 | Rachel Ramsay, James Erskine | United Kingdom World Premiere
Sales Title
Defiant | Karim Amer | Ukraine/United Kingdom/USA World Premiere
Sales Title
Flipside | Chris Wilcha | USA World Premiere
Sales Title
God is a Woman | Andrés Peyrot | France/Switzerland/Panama North American Premiere
Sales Title
Homecoming | Suvi West, Anssi Kömi | Finland/Norway World Premiere
In the Rearview | Maciek Hamela | Poland/France/Ukraine North American Premiere
Sales Title
Menus-Plaisirs Les Troisgros | Frederick Wiseman | France/USA North American Premiere
Sales Title
Mountain Queen: The Summits of Lhakpa Sherpa | Lucy Walker | USA World Premiere
Sales Title
Mr. Dressup: The Magic of Make-Believe | Robert McCallum | Canada World Premiere
Silver Dollar Road | Raoul Peck | USA World Premiere
Songs of Earth | Margreth Olin | Norway North American Premiere
Sales Title
Sorry/Not Sorry | Caroline Suh, Cara Mones | USA World Premiere
Sales Title
Stamped from the Beginning | Roger Ross Williams | USA World Premiere
Summer Qamp | Jen Markowitz | Canada World Premiere
Sales Title
The Contestant | Clair Titley | United Kingdom World Premiere
Sales Title
The Mother of All Lies | Asmae El Moudir | Morocco/Egypt/Saudi Arabia/Qatar North American Premiere
Sales Title
The Pigeon Tunnel | Errol Morris | United Kingdom/USA/Hungary International Premiere
The World is Family | Anand Patwardhan | India World Premiere
Sales Title
Viva Varda! | Pierre-Henri Gibert | France North American Premiere
Sales Title
Walls | Kasia Smutniak | Italy World Premiere
Sales Title