TIFF 2023 Centrepiece Lineup: New Films From Aki Kaurismäki, Wim Wenders, & Víctor Erice To Be Showcased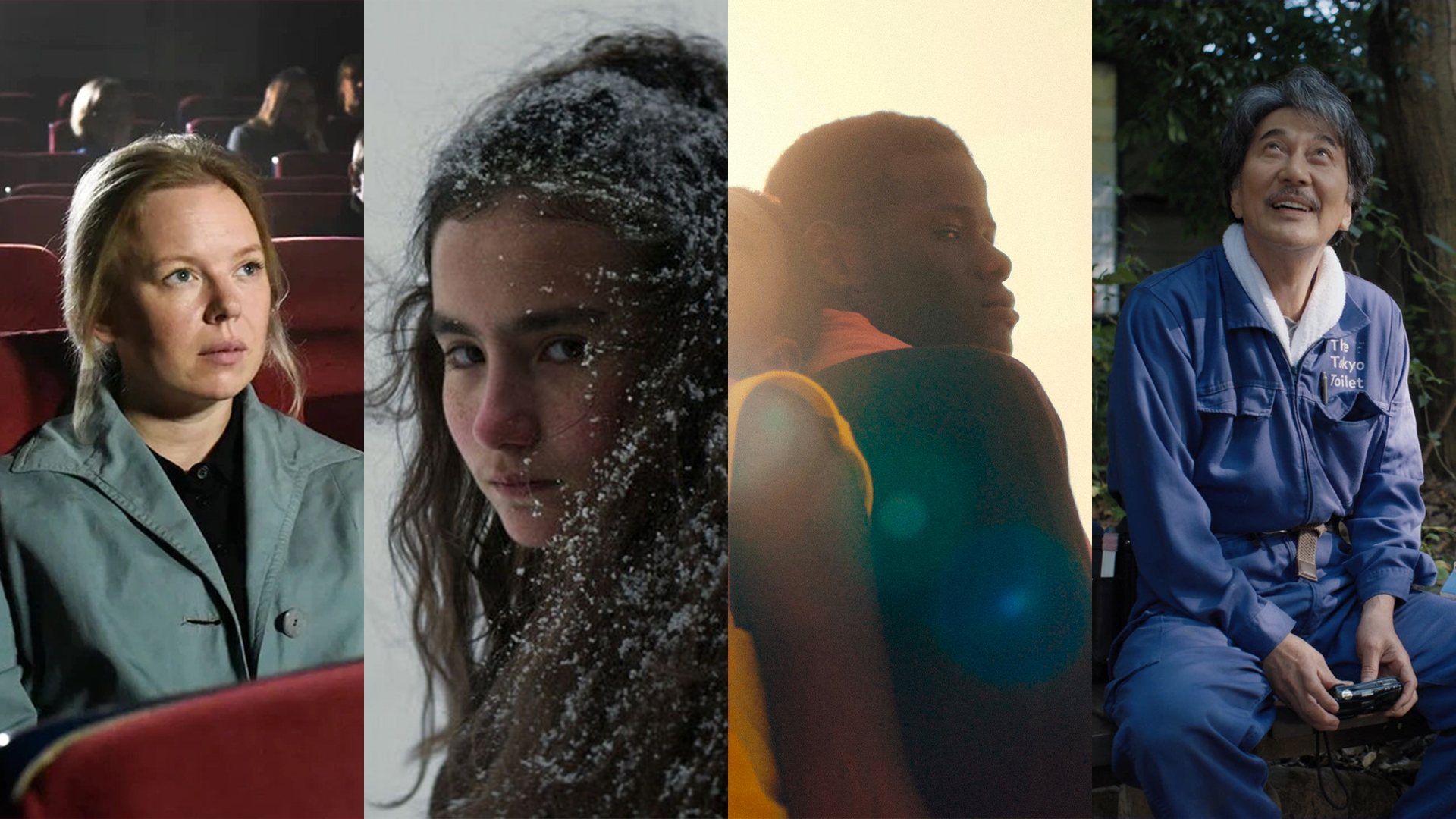 The Toronto International Film Festival has announced the lineup for this year's Centrepiece section (previously named Contemporary World Cinema), featuring 47 films from 45 countries. The highlights in this lineup include Aki Kaurismäki's Fallen Leaves, Wim Wenders' Perfect Days, Víctor Erice's directorial comeback Close Your Eyes, and Nuri Bilge Ceylan's About Dry Grasses making their North American premieres.
"We are very excited to present the new Centrepiece programme, a cinematic journey that transcends boundaries and embraces the art of human experience," said Anita Lee, TIFF Chief Programming Officer. "The rebranding of the TIFF programme, formerly Contemporary World Cinema, is a reflection of the festival's vision to provide an elevated platform for international cinema, for acclaimed titles from festivals around the globe, highly anticipated premieres from Canadian and international talents, and the latest work of influential filmmaking luminaries."
TIFF has also unveiled the newest additions to the Gala, Special Presentation, and Docs sections, which include Ryûsuke Hamaguchi's Evil Does Not Exist and Nikolaj Arcel's The Promised Land.
The festival will run from September 7 – 17.
See the full lineup below:
CENTREPIECE
100 Yards Xu Haofeng, Xu Junfeng | China
International Premiere
About Dry Grasses (Kuru Otlar Üstüne) Nuri Bilge Ceylan | Turkey/France/Germany/Sweden
North American Premiere
Luminaries
A Happy Day Hisham Zaman | Norway/Denmark
World Premiere
A Ravaging Wind (El Viento Que Arrasa) Paula Hernández | Argentina/Uruguay
World Premiere
A Road to A Village (गाउ आएको बाटो) Nabin Subba | Nepal
World Premiere
Banel & Adama (Banel e Adama) Ramata-Toulaye Sy | France/Senegal/Mali
North American Premiere
Chuck Chuck Baby Janis Pugh | United Kingdom
International Premiere
City of Wind (сэр сэр салхи) Lkhagvadulam Purev-Ochir | France/Mongolia/Portugal/Netherlands/Qatar/Germany
North American Premiere
Close Your Eyes (Cerrar Los Ojos) Víctor Erice | Spain/Argentina
North American Premiere
Luminaries
Death of a Whistleblower Ian Gabriel | South Africa
World Premiere
Fallen Leaves (Kuolleet lehdet) Aki Kaurismäki | Finland/Germany
Canadian Premiere
Luminaries
Fitting In Molly McGlynn | Canada
Canadian Premiere
Sloan Science on Film Showcase, supported by the Alfred P. Sloan Foundation
Green Border (Zielona Granica) Agnieszka Holland | Poland/Czech Republic/France/Belgium
North American Premiere
Luminaries
Hey, Viktor! Cody Lightning | Canada
Canadian Premiere
Holiday Edoardo Gabbriellini | Italy
World Premiere
Humanist Vampire Seeking Consenting Suicidal Person (Vampire humaniste cherche suicidaire consentant) Ariane Louis-Seize | Canada
North American Premiere
I Do Not Come To You By Chance Ishaya Bako | Nigeria
World Premiere
In Flames Zarrar Kahn | Canada/Pakistan
North American Premiere
Inshallah a Boy (Inshallah Walad) Amjad Al Rasheed | Jordan/France/Saudi Arabia/Qatar/Egypt
North American Premiere
Irena's Vow Louise Archambault | Canada/Poland
World Premiere
Je'vida Katja Gauriloff | Finland
Canadian Premiere
Kanaval Henri Pardo | Canada/Luxembourg
World Premiere
Limbo Ivan Sen | Australia
North American Premiere
Lost Ladies (Laapataa Ladies) Kiran Rao | India
World Premiere
Mountains Monica Sorelle | USA
International Premiere
National Anthem Luke Gilford | USA
International Premiere
Perfect Days Wim Wenders | Japan
Canadian Premiere
Robot Dreams Pablo Berger | Spain/France
North American Premiere
Shadow of Fire Shinya Tsukamoto | Japan
North American Premiere
Shayda Noora Niasari | Australia
Canadian Premiere
Sira Apolline Traoré | Burkina Faso/Senegal/France/Germany
North American Premiere
Snow Leopard (Xue Bao) Pema Tseden | China
North American Premiere
Sweet Dreams Ena Sendijarević | Netherlands/ Sweden/ Indonesia/France
North American Premiere
The Breaking Ice Anthony Chen | China
North American Premiere
The Delinquents Rodrigo Moreno | Argentina/Brazil/Luxembourg/Chile
North American Premiere
The Feeling That the Time for Something Has Passed Joanna Arnow | USA
North American Premiere
The Monk and the Gun Pawo Choyning Dorji | Bhutan/France/USA/Taiwan
International Premiere
The Nature of Love (Simple Comme Sylvain) Monia Chokri | Canada/France
North American Premiere
The Reeds (Son Hasat) Cemil Ağacıkoğlu | Turkey/Bulgaria
World Premiere
The Settlers (Los Colonos) Felipe Gálvez Haberle | Chile/Argentina/France/Denmark/United Kingdom/Taiwan/Sweden/Germany
North American Premiere
The Teachers' Lounge Ilker Çatak | Germany
North American Premiere
They Shot the Piano Player (Dispararon Al Pianista) Fernando Trueba, Javier Mariscal | Spain/France
Canadian Premiere
Toll (Pedágio) Carolina Markowicz | Brazil/Portugal
World Premiere
Upon Open Sky (A Cielo Abierto) Mariana Arriaga, Santiago Arriaga | Mexico/Spain
North American Premiere
We Grown Now Minhal Baig | USA
World Premiere
Woodland (WALD) Elisabeth Scharang | Austria
World Premiere
Your Mother's Son (Anak Ka Ng Ina Mo) Jun Robles Lana | Philippines
World Premiere
GALAS
A Normal Family Hur Jin-ho | South Korea
World Premiere
Finestkind Brian Helgeland | USA
World Premiere
Smugglers Ryoo Seung-wan | South Korea
North American Premiere
Thank You For Coming Karan Boolani | India
World Premiere
SPECIAL PRESENTATIONS
Daddio Christy Hall | United States
International Premiere
El Sabor de la Navidad Alejandro Lozano | Mexico
World Premiere
Evil Does Not Exist Ryûsuke Hamaguchi | Japan
North American Premiere
Quiz Lady Jessica Yu | USA
World Premiere
Ru Charles-Olivier Michaud | Canada
World Premiere
The Movie Teller Lone Scherfig | Spain/France/Chile
World Premiere
The Promised Land Nikolaj Arcel | Denmark/Germany/Sweden
Canadian Premiere
DOCUMENTARY
I Am Sirat A collaboration between Deepa Mehta and Sirat Taneja | Canada
World Premiere