SXSW 2023 Winners: 'Raging Grace,' 'Angel Applicant' Top Film Festival Awards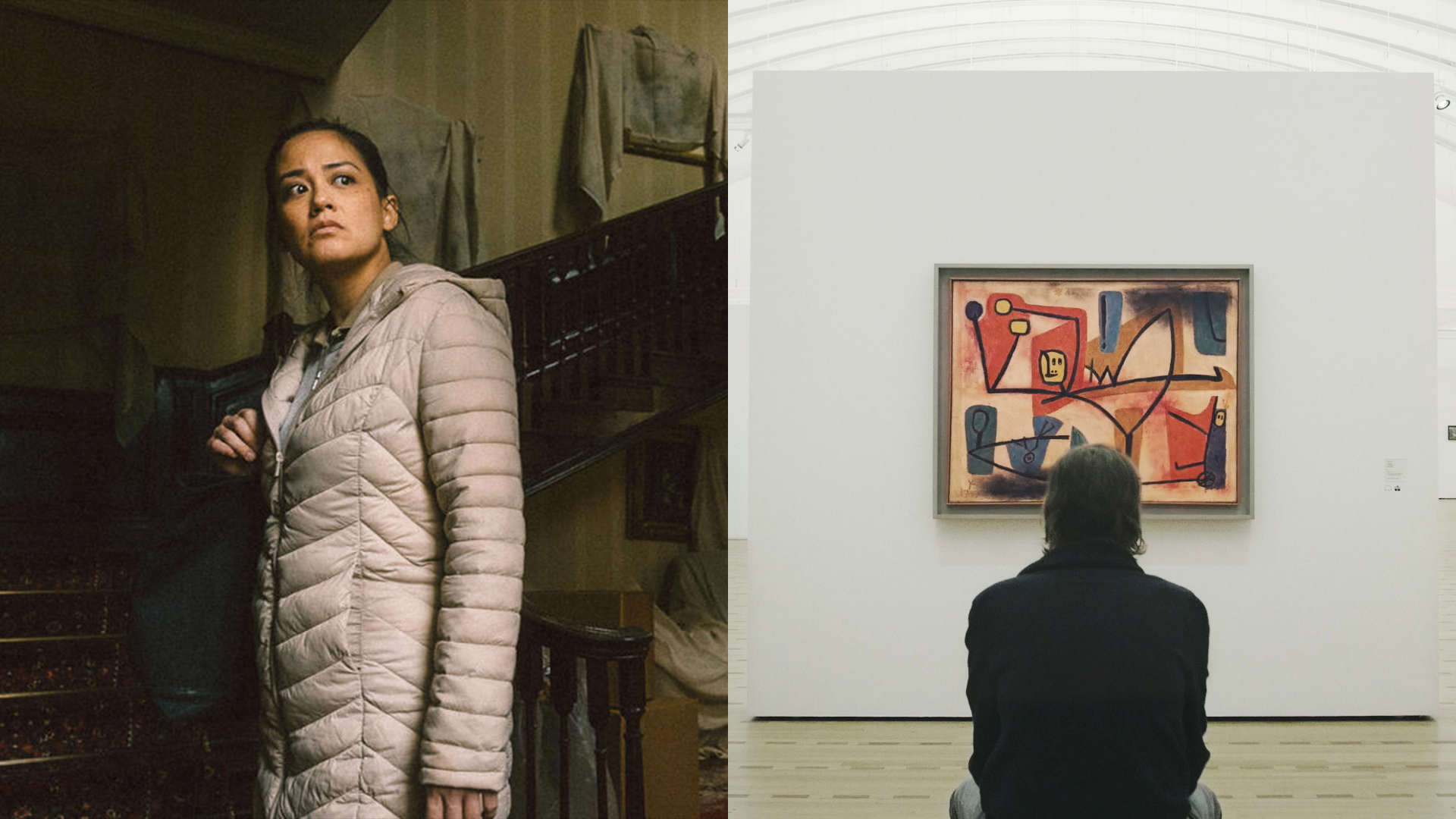 This year's South By Southwest Film & TV Festival has officially unveiled the 2023 award winners. Though it does not end until March 19, the jurors had already convened after watching the films remotely, out of COVID safety precautions.
Buzzy titles such as Bottoms, Flamin' Hot, and Problemista have already made their memorable world premieres in Austin to wide praise. "What an extraordinary week of film and TV premieres here at SXSW, and there is more to come through Saturday," Claudette Godfrey, VP of Film & TV, said. "Our theaters have been brimming with enthusiastic audiences celebrating the exceptional and diverse work in our lineup, and we're so excited to celebrate this year's jury and special award winners!"
The Narrative Feature Competition awarded the Grand Jury Prize to Paris Zarcilla's horror, Raging Grace. The film stars Max Eigenmann as an undocumented Filipino immigrant living in the U.K. whose life with her daughter is threatened by a dark discovery while caring for a terminally-ill man. The official statement reads: "Raging Grace's heady blend of horror, history, and midnight humor announces the arrival of an exciting new filmmaking talent in writer-director Paris Zarcilla. The story of a Filipina house cleaner and her young daughter confronting Britain's racial and class divides, Raging Grace is both frank and elusive, a film that subverts expectations on its way to a stirring conclusion. In cleverly employing genre tropes to explore vast socio-political matters, Zarcilla has crafted a resonant, urgent work about labor, legacy, and diaspora."
The Documentary Feature Competition awarded the Grandy Jury Prize to Ken August Meyer's Angel Applicant. It explores the life and work of German-Swiss painter Paul Klee and the director's exploration of mortality after being diagnosed with the same mysterious illness as the artist. The official statement reads: "Written, directed, edited, and narrated by Kenneth August Meyer, Angel Applicant is a revelation. It is a film that lives dual lives: a gripping, autobiographical story about illness and an incisive work of art history. Angel Applicant illustrates both Meyer's and artist Paul Klee's experiences with scleroderma in intimate, thoughtful, highly considered detail—engrossingly so for a viewer unfamiliar with either the creators or the disease. The result is a yearslong undertaking that is stunning, powerful, and unforgettable."
Other winners include Courtney Eaton taking home the Special Jury Prize for Performance in Brittany Snow's Parachute, Aristotle Torres' drama Story Ave taking home the award for Cinematography, and Dawn Porter's documentary The Lady Bird Diaries picking up the Louis Black "Lone Star" Award for Best Texas Film.
See the full list of winners below:
Feature Film Grand Jury Awards
NARRATIVE FEATURE COMPETITION Presented by Panavision
Winner: "Raging Grace" directed by Paris Zarcilla
Special Jury Recognition for Performance: Courtney Eaton, "Parachute"
Special Jury Recognition for Cinematography: Eric Branco, "Story Ave"
DOCUMENTARY FEATURE COMPETITION Presented by ACE91
Winner: "Angel Applicant" directed by Ken August Meyer
Special Jury Recognition for Innovation in Storytelling: "Another Body" directed by Sophie Compton, Reuben Hamlyn
Short Film Grand Jury Awards Presented by IMDbPro
NARRATIVE SHORTS
Winner: "It Turns Blue" directed by Shadi Karamroudi
Special Jury Award: "Flores del Otro Patio" directed by Jorge Cadena
DOCUMENTARY SHORTS
Winner: "Nǎi Nai & Wài Pó" directed by Sean Wang
Special Jury Award: "Suddenly TV" directed by Roopa Gogineni
MIDNIGHT SHORTS
Winner: "The Flute" directed by Nick Roney
Special Jury Recognition for Powerful "Short Trip": "Pennies from Heaven" directed by Sandy Honig
ANIMATED SHORTS
Winner: "The Debutante" directed by Elizabeth Hobbs
Special Jury Recognition for Animation Directing: Tom CJ Brown, "Christopher at Sea"
MUSIC VIDEOS
Winner: Amanda Sum – "Different Than Before" directed by Mayumi Yoshida
Special Jury Recognition: Residente – "This Is Not America ft. Ibeyi" directed by Grégory Ohrel
TEXAS SHORTS
Winner: "Breaking Silence" directed by Amy Bench, Annie Silverstein
Special Jury Award: "When You Left Me on That Boulevard" directed by Kayla Abuda Galang
TV Pilot Competition
Winner: "Grown" directed by Jocko Sims
Special Jury Award for Outstanding Performance: "Harbor Island" directed by Josh Fadem
SXSW Film Design Awards Presented by Adobe
POSTER DESIGN COMPETITION
Winner: "Eyestring" designed by Javier Devitt
Special Jury Award: "Riders of the Storm" designed by Casey Moore
XR Experience Competition
Winner: "Consensus Gentium" directed by Karen Palmer
Special Jury Award: "Body of Mine" directed by Cameron Kostopoulos
SXSW Special Awards
Janet Pierson Champion Award presented by Indiewire: Lizzie Shapiro
Fandor New Voices Award: "What We Leave Behind" directed by Iliana Sosa
Louis Black "Lone Star" Award: "The Lady Bird Diaries" directed by Dawn Porter
Special Jury Award: "The Herricanes," Olivia Quan
Thunderbird Rising Award: Paris Zarcilla, "Raging Grace"
Thunderbird Rising Special Award: Brittany Snow, "Parachute"
The Hope Award Winner: "Still: A Michael J. Fox Movie"
The Hope Special Award: "Confessions of a Good Samaritan"
Adam Yauch Hörnblowér Award: "Chronicles of a Wandering Saint" directed by Tomas Gomez Bustillo
ZEISS Cinematography Award: Carolina Costa, "Fancy Dance"