SUNDANCE 2023 AWARDS: 'A Thousand and One,' 'The Eternal Memory,' Win Grand Jury Prizes (Full List)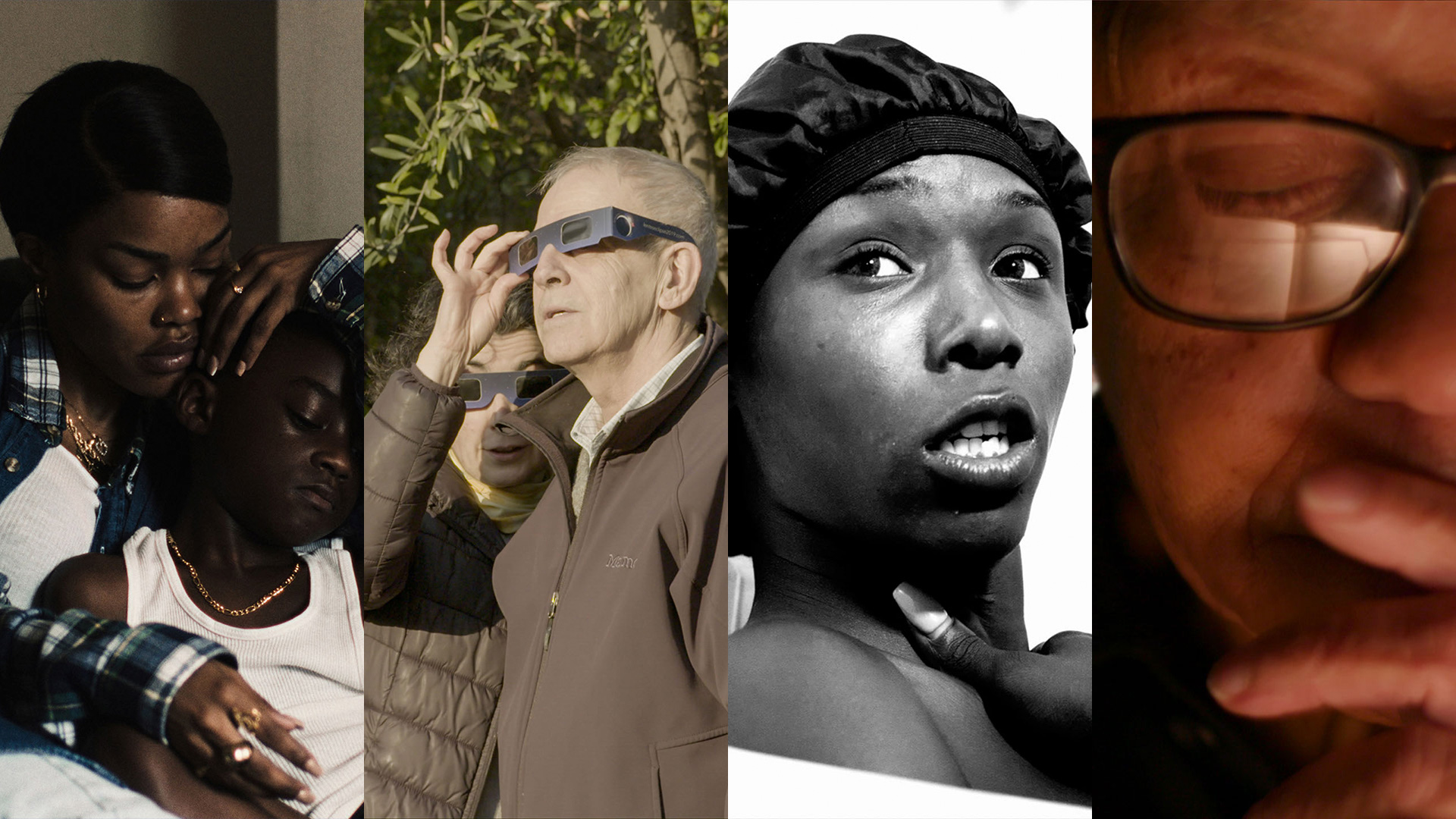 The Sundance Film Festival has unveiled the Jury and Audience award winners for 2023.
First-time filmmaker A.V. Rockwell's drama A Thousand and One was announced as the U.S. Dramatic Competition Grandy Jury Prize Winner. The U.S. Documentary Grand Jury Prize was awarded to Joe Brewster & Michèle Stephenson's Going to Mars: The Nikki Giovanni Project. The World Cinema Documentary Grand Jury Prize was handed to The Eternal Memory from Oscar-nominee Maite Alberdi (The Mole Agent), centering on a longtime, loving couple facing Alzheimer's. The World Cinema Narrative Grand Jury Prize was awarded to Charlotte Regan's U.K.-set Scrapper. Both the NEXT Audience and Innovator Awards were presented to D. Smith's Kokomo City, which examines the lives of four black transgender sex workers.
The Jurors included Jeremy O. Harris and Marlee Matlin for U.S. Dramatic Competition, Ramona Diaz and Carla Gutierrez for U.S. Documentary Competition, Funa Maduka for World Cinema Dramatic Competition, and Madeleine Olnek for NEXT.
"This year's Festival has been an extraordinary experience," said Joana Vicente, Sundance Institute CEO. "The artists that comprise the 2023 Sundance Film Festival have demonstrated a sense of urgency and dedication to excellence in independent film. Today's award winners highlight our programs' most impressive achievements in the current moment of cinematic arts. I hope you will join me in congratulating our winners, as well as thanking all artists across sections for sharing their stories with the Sundance community."

"In addition to acknowledging our artists, I want to thank this year's jurors for their time and thoughtful consideration," added Kim Yutani, Sundance Film Festival Director of Programming. "Their efforts help contextualize our artists' work beyond the Festival program and elevate their stories to new audiences around the globe. The winners themselves represent a diverse mix of bold storytelling, thought-provoking reflections, and critical representations of our world today."
The 2023 festival featured 111 features and 64 shorts, selected from over 15,000 submissions, which were screened in Park City, Salt Lake City, and at the Sundance Resort. Over 75% of both short and feature-length works will be available for streaming via the fest's online platform through January 29. Tickets for all award-screening films are available beginning at 1:00 p.m. MT today.
See the full winners list below:
U.S. DRAMATIC COMPETITION
Grand Jury Prize
A Thousand And One
Director: A.V. Rockwell
Audience Award
The Persian Version
Director: Maryam Keshavarz
Directing Award
Sing J. Lee
The Accidental Getaway Driver
Jury Award: Creative Vision
Magazine Dreams
Director: Elijah Bynum
Waldo Salt Screenwriting Award
Maryam Keshavarz
The Persian Version
Special Jury Award: Acting
Lio Mehiel
Mutt
Jury Award: Ensemble 
Theater Camp
Directors: Molly Gordon, Nick Lieberman
U.S. DOCUMENTARY COMPETITION
Grand Jury Prize
Going to Mars: The Nikki Giovanni Project
Directors: Joe Brewster, Michèle Stephenson
Audience Award
Beyond Utopia
Director: Madeleine Gavin
Directing Award
A Still Small Voice
Director: Luke Lorentzen
Special Jury Award: Clarity of Vision
The Stroll
Directors: Kristen Lovell, Zackary Drucker
Special Jury Award: Freedom of Expression
Bad Press
Directors: Rebecca Landsberry-Baker, Joe Peeler
Jonathan Oppenheim Editing Award
Daniela I. Quiroz
Going Varsity in Mariachi
NEXT
Innovator Award
Kokomo City
Director: D. Smith
Audience Award
Kokomo City 
Director: D. Smith
WORLD CINEMA DRAMATIC COMPETITION
Grand Jury Prize
Scrapper (UK)
Director: Charlotte Regan
Audience Award
Shayda (Australia)
Director: Noora Niasari
Directing Award
Marija Kavtaradze
Slow (Lithuania/Spain/Sweden)
Special Jury Award: Cinematography
Lílis Soares
Mami Wata (Nigeria)
Special Jury Award: Best Performance
Rosa Marchant
When It Melts (Belgium/Netherlands)
Special Jury Award: Creative Vision
Animalia (France/Morocco/Qatar)
Director: Sofia Alaoui
WORLD CINEMA DOCUMENTARY COMPETITION
Grand Jury Prize
The Eternal Memory (Chile)
Director: Maite Alberdi
Audience Award: World Cinema Documentary
20 Days in Mariupol (Ukraine)
Director: Mstylav Chernov
Directing Award: World Cinema Documentary
Smoke Sauna Sisterhood (Estonia/France/Ireland)
Director: Anna Hints
World Cinema Documentary Special Jury Award: Verite Filmmaking
Against the Tide (India)
Director: Sarvnik Kaur
World Cinema Documentary Special Jury Award: Creative Vision
Fantastic Machine (Sweden/Denmark)
Directors: Axel Danielson & Maximilien Van Aertryck
SHORT FILMS AWARDS
Grand Jury Prize
When You Left Me On That Boulevard (U.S.A.)
Director: Kayla Abuda Galang
Jury Award: US Fiction
Rest Stop
Director: Crystal Kayiza
Jury Award: Directing, International
Valeria Hofmann
AliEN0089 (Chile)
Jury Award: Directing, US
Jarreau Carrillo
The Vacation
Jury Award: Animation
The Flying Sailor
Directors: Wendy Tilby, Amanda Forbis (Canada)
Jury Award: Nonfiction
Will You Look At Me (China)
Director: Shuli Huang
Jury Award: International Fiction
The Kidnapping of the Bride (Germany)
Director: Sophia Mocorrea
FESTIVAL FAVORITE AWARD
Radical
Director: Christopher Zalla
PREVIOUSLY ANNOUNCED WINNERS
Amazon Studios Nonfiction Award 
Jess Devaney/Multitude Films
It's Only Life After All; Milisuthando
Amazon Studios Fiction Award
Kara Durrett
The Starling Girl
Alfred P. Sloan Feature Film Prize
The Pod Generation
Director: Sophie Barthes
Gayle Stevens Volunteer Award
Carlos Sanchez