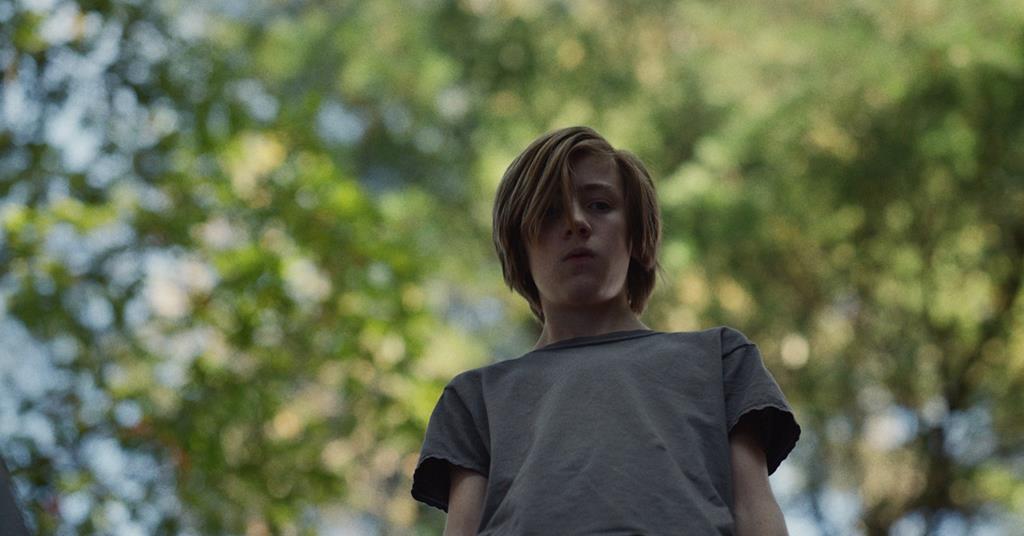 (The 2021 Sundance Film Festival runs January 28- February 3, all virtually as well as with drive-ins sprinkled around the U.S.. Hammer to Nail is bringing you a ton of coverage so, keep coming back! Like what you see here on Hammer to Nail? Why not give just $1.00 per month via Patreon to help keep us going?)
With a cast meant to excite with brilliant performances, John and the Hole leaves something to be desired in its attempt to handle psychological horror. As the name implies, John (Charlie Shotwell, Captain Fantastic) discovers a failed bunker attempt on the family property and asks his parents about it before deciding to throw them into it along with his sister.
That's not a spoiler – it's literally the premise that director Pascual Sisto tries to elevate with an attempt at Bad Seed behavior from John. But the sociopathic explanation changes when the boy gets lonely and emotional with regrets about his choices. Instead of a coming of age story that rings hollow, the film deviates from chine spilling to infuriating quickly.
His parents, played by Michael C. Hall (Dexter) and Jennifer Ehle (Zero Dark Thirty) play their roles dutifully, Ehle especially compassionate towards her son. His sister, played by Taissa Farmiga (The Bling Ring) captivates with what little screen time she has.  
Since the film leaves John's motivation open for interpretation, audience members can't help but speculate what the meaning behind his motivations is. With reference to past films of "bad seed" characters, John never goes far enough to be considered a sociopath. But instead, he presents as a kid on the spectrum, struggling to process emotion and understanding of neurotypical concepts. That is where the movie does damage in being unsure of what John's motivations are with intent to mental health. With no consequences of his behavior and clear emotion at the end, John and the Hole deserves a better ending.  
– Melanie Addington (@MelAddington)