TIFF 2022: CRITICS NOTEBOOK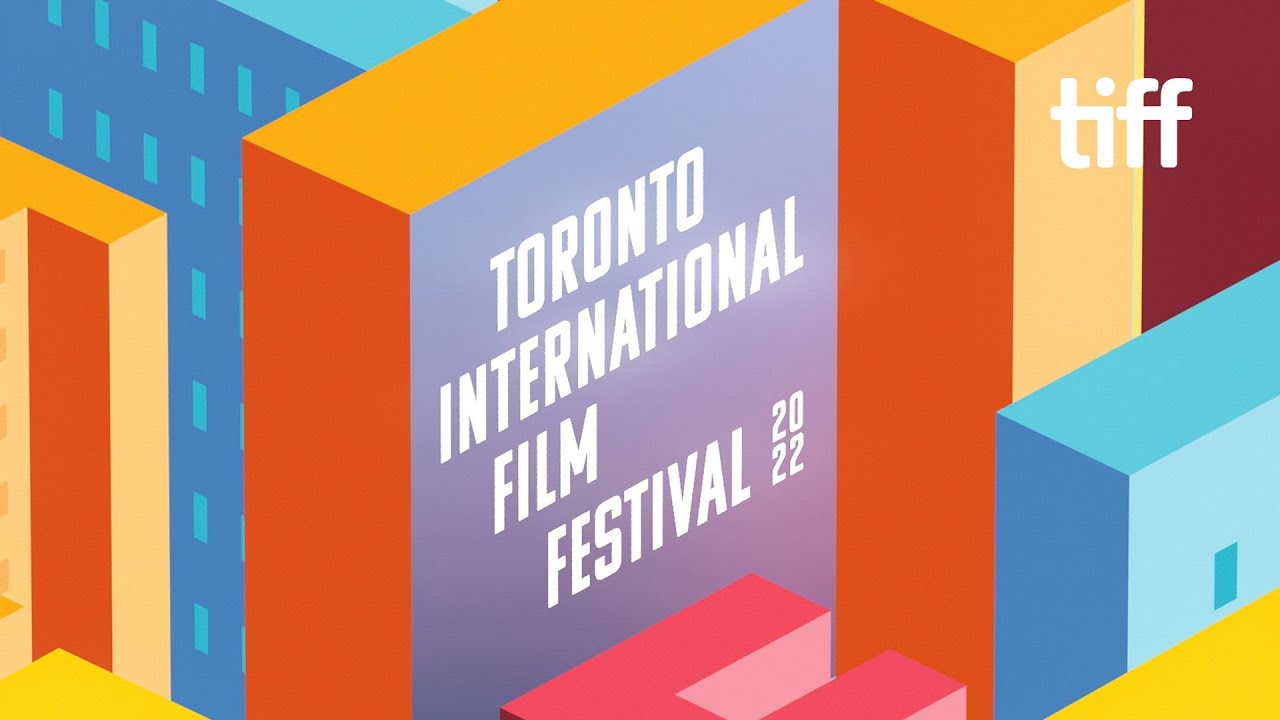 My name is Rendy Jones (they/he) and I am / we are an independent film critic from Brooklyn, New York, operating my self-published outlet "Rendy Reviews" for a decade. This year's Toronto International Film Festival trip was entirely different from last year's, which you can read about here. This year's TIFF was pretty hectic, as I've pivoted to freelance journalism: focusing on reviewing and providing features for outlets outside of "Rendy Reviews," while making sure to still review films for my own site. But what's a new TIFF trip without a little bit of travel trauma?
On the morning of September 8th, I was on a 6:48 A-train to get to my Amtrak to Toronto that was departing at 7:15. As per usual, I was cutting it mad close because I thrive on last-minute adrenaline. Before my train reached Manhattan, it abruptly stopped and was delayed for 30 minutes. By the time it moved, my Amtrak had long departed. With a wave of Donald Duck-level frustration washing over me, I had to make a major contingency plan to reach Toronto by the end of the day. I was able to exchange my ticket for a later train to Niagara Falls and was left to my own devices from there. When I reached Niagara Falls, I took a taxi across the border. A major improvement over walking the Rainbow Bridge, for sure. Once again, I was cutting it close between the ride and the GoBus I needed to take to get me to Toronto. The taxi driver didn't signify to me to pay for the ride before we reached Canada, wherein his stripe card and my American money would be invalid. So when we reached my stop, I saw my GoBus arrive and then depart while I was stuck in his taxi with no way to pay for my ride. Eventually, I went to an ATM and paid him in Canadian cash, but at that point my frustration became pure numbness. Eventually, after an hour, I took a new GoBus to a GoTrain to a TTC train, and by midnight, arrived at my friend Erin Brady's hotel where they let me crash for the night.
The following day my first screening of the evening was…Taylor Swift's All Too Well, a short film she directed in 35mm, followed by a conversation with Swift herself. Is this me admitting to the masses that I'm a full-fledged Swiftie? Yes, yes it is. For the longest, I avoided Taylor's directorial debut short film because I wanted to experience it on the big screen, the way it was intended to be screened. Without surprise, it was amazing. Swift depicted one of her biggest heartbreaks with emotional resonance and slick cinematography, and got incredible performances out of her leads Sadie Sink and Dylan O'Brien. Following the film, she discussed all of her cinematic influences for the short referencing the works of Baumbach's Marriage Story and Johanna Hogg's The Souvenir Part I & II to name a few.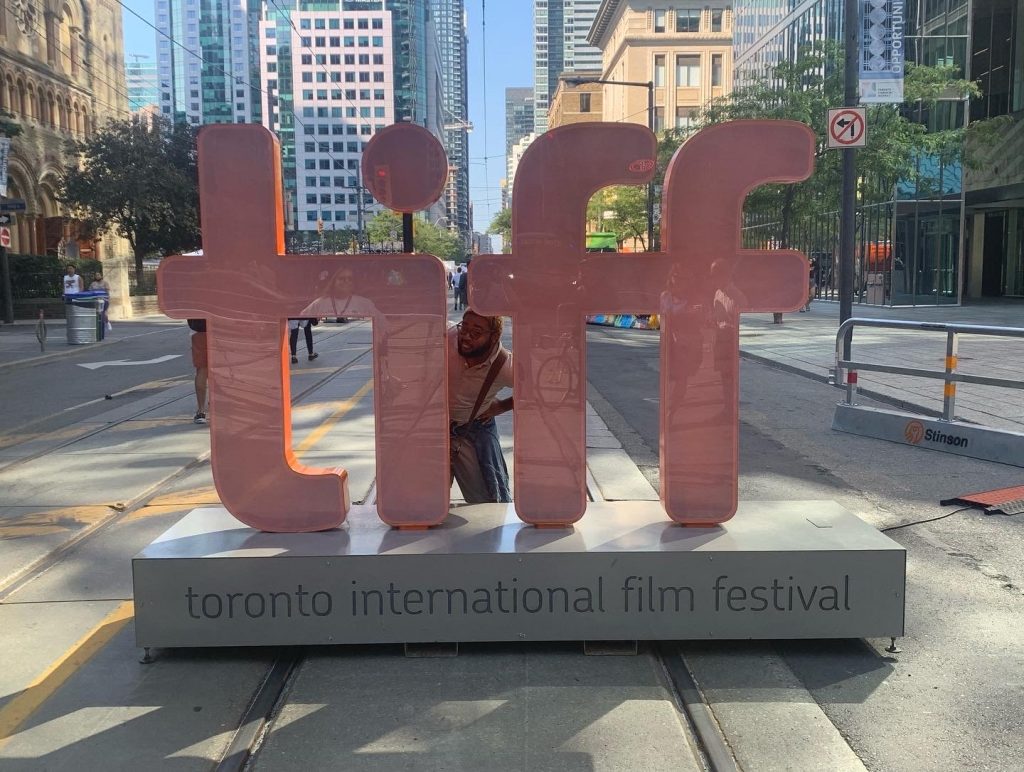 With that highlight at the start of my fest, it was time to check out some feature films. I started with Sophie Kargman's directorial debut Susie Searches, a dark comedy thriller about an awkward true crime podcasting teenager who gets entangled with a sinister plot regarding a missing student. The best way to describe the film is if Nightcrawler was made for the Nickelodeon crowd. Despite a riveting first act that would be an amazing short on its own, the film is unbalanced as far as tone and humor. The screenplay isn't developed to the best of its abilities and the dry humor doesn't mesh with the dark atmosphere. It was fine for a debut but left me wanting more.
The next day, my cinematic adventure was full of banger after banger. I started my day with Billy Eichner's Bros which moved me from beginning to end. I laughed, cried, and cried laughing. Immediately after I went to Elegance Bratton's The Inspection which asks the question, "what if Full Metal Jacket was completely homoerotic?" It's a well-made and personal study about a man's resilience to retain his identity in an aura of masculinity while providing an intoxicating lead performance by Jeremy Pope. From there I gave into my inner music stan again by checking out the first few episodes of the Clea DuVall-directed Tegan & Sara high school series High School based on their memoir of the same name.
Later that evening I went to the world premiere of Rian Johnson's latest Knives Out mystery film Glass Onion which is spectacular. Johnson delivered another whodunnit that discusses the consequences of the stronghold of new money in a tech society. It's so biting, and clever, and Benoit Blanc is a cinematic icon. It is somewhat infuriating that Glass Onion is going to friggin' Netflix instead of being a major cinematic experience as it deserves. (It's slated to play select theaters in November similar to Netflix's release of The Irishman). After the credits rolled, immediately half of the theater bolted to go to see either The Fabelman's or The Menu. I decided to order off The Menu. Holy hell, what a great double feature with Glass Onion, for it's another takedown of the high-class monarchy but in a dark and delicious manner. Anya Taylor-Joy and Ralph Fiennes play a game of wits throughout and it keeps you on the edge of your seat. After the premiere, they gave every attendant a cheeseburger and it was damn good.
Unlike last year, this year's TIFF felt like a real festival. People were out and about, King Street was crowded, and theaters were completely full. I WAS ABLE TO EAT IN A THEATER AGAIN! It felt like 2019 in terms of vibes. Masks were optional. Honestly, I wasn't able to decide whether to mask or not in terms of my comfortability, but on certain days masking was a requirement. On the day My Policeman premiered, that was my tipping point. If you had to get to say…..The Whale which was premiering right next door, it was almost impossible to wade through the throng of Harry Styles stans who took up the entire sidewalk, eagerly hoping for a glimpse of their superstar. I had to double mask and bum-rush my way through the crowd like a running back. For a 5'3 person such as myself, there was a point midway where I felt I was drowning. At that moment, I longed for the vacantness of last year. That said, the claustrophobic moment passed, and I was happy that festival season was back in full form baby!
Every day following Sunday was honestly a blur because, during the festival grind, you *Russian voice* wake up, watch movie, eat Tim Hortons, try writing, then watch more movies. By the time I went to see Triangle of Sadness in the latter half of my tenure at TIFF, I was going in and out of consciousness, preventing me from enjoying it to the best of my abilities. Right before the prolific sequence of the entire ensemble puking to no end, I found myself doing the same due to exhaustion mixed with dehydration. Everyone on screen was doing the activity I had just did prior. I've never felt so cosmically aligned to any other film during the festival. Right there, that's what being a critic at a film festival is all about.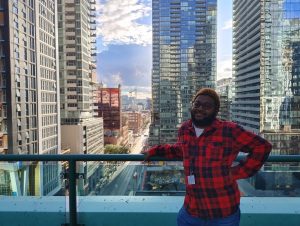 Alas on my final day, I completed my TIFF the same way I entered it: missing my only mode of transportation there. On the morning of my departure I missed my bus ride back to NYC. I was making great time once again but got off at the wrong street car stop. When I ran around the West Quay pier, I saw my bus still on the screen. By the time I approached the sidewalk, the driver saw me and drove off. I screamed "WAIT!" at the top of my lungs and waved him down. He kept moving. As the bus left eye view, I dropped everything, mouth agape, and screamed "FUCK!" at the top of my lungs. Thank God the festival was still going so I got to see a few more movies before catching the next bus at 10 pm. I ended the fest with Apple/A24's Causeway starring Jennifer Lawrence and Brian Tyree Henry. It's a character piece about a war vet with PTSD who is lonely, with strong lead performances from J. Law and BTH. After the film I caught my new bus and got on my ride back home. Overall, it was a good TIFF but also I should probably get a passport.
– Rendy Jones (@Rendy_Jones)