Mike S. Ryan's (Very Biased) Favorite Low-Budget Indies Of The Decade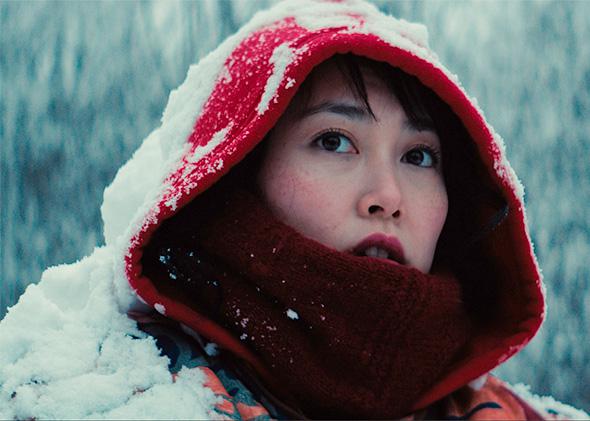 Mike S. Ryan's very biased 25 fave low budget American Indies of the '10 Decade.
1. Moonlight-Barry Jenkins
2. Meek's Cutoff/Certain Woman– Kelly Reichardt
3. The Rider-Chloe Zhao
4. The Fits– Anna Rose Holmer
5. It Felt Like Love– Eliza Hittman
6. The Florida Project/Tangerine– Sean Baker
7. The Comedy/The Mountain-Rick Alverson
8. Computer Chess-Andrew Bujalski
9. Heaven Knows What-Josh and Bennie Safdie
10. A Ghost Story-David Lowery
11. Keep the Lights On/Love is Strange/Last Address-Ira Sachs
12. Museum Hours-Jem Cohen
13. 3 Backyards– Eric Mendelsohn
14. Bellflower– Evan Glodell
15. Kumiko, The Treasure Hunter-David Zeltner
16. Experimenter-Michael Almereyda
17. Free in Deed-Jake Mahaffy
18.  Pavilion/Dark Night/Memphis-Tim Sutton
19. About Sunny- Bryan Wizemann
20. Listen Up Phillip– Alex Ross Perry
21. Sylvio-Albert Berney/Kentucker Audley
22. Hale County This Morning this Evening-Ramell Ross
23. Leviathan -Lucien Castaing Taylor, Verena Paravel
24. Putty Hill/I Used to Be Darker– Matt Porterfield
25. Ghost Box Cowboy– John Maringouin
The list is very biased because I was involved with several of these films. It is also biased because, like many of these lists, it is based on what I saw and I obviously did not see every low budget American film that was made in the decade.
I could easily do another 25 and it's too bad many of these titles are not known by everyone who loves American Indie Film. That's because our limited number of theaters are mostly booked with "Fake Indie," plot driven, visually DOA mush that some desperate distributor miscalculated as a potential hit because it looks and feels like a Friends TV sitcom.
Films like Sylvio and Ghost Box Cowboy should have been in every theater for at least a month and they would have been loved by many. Most end of year lists reflect a type of group think, not because everyone truly agrees that these are the best films, it's that other critics put it on their lists and that jogs their memory. You see many films here that are not on anyone else's list because other critics either haven't seen these films or they are persuaded by group think to favor other, more "popular" titles.
That's one of the reasons to explain some of the bizarre choices and exclusions from  the "Film Comment" collection of lists. In the case of "Film Comment" it is also clear that they have a bias AGAINST American Low Budget Narratives and the more personal Indie Art cinema. That is also why I call it my "favorites list," not a "best of" list. But, if you are only watching films that are fed to you out of the Sundance  pipeline via the corporate streamers you should know, you are missing A LOT of great true Indie Cinema.
This list is also biased toward the hybrid fiction film using non-actors or mixing professional actors with non-actors. Thus, some of my inclusions here are some that few other lists mention.
What is low budget? Yes, it is a relative distinction, but these films range from around $1.5m to under $100,000. The Mountain, one of my fave films of 2019 is probably the most expensive film on the list.  Maybe Moonlight cost more, but for me, Moonlight is the Indie film event of the decade hands down. Besides being a great film that celebrates true personal cinema with its inventive structure and non-star cast, I still can t believe it won the Best Picture Oscar. Wow.
Another Indie film event for me was seeing Rider in Reno, Nevada in a shopping mall theater with audience members wearing cowboy hats. The film is another mind-blowing event, again no stars and a total take down of the male American myth about "dreams" and "bootstraps" all told in an innovative hybrid style. I'm sure Ruth Orkin, Morris Engel and Lionel Rogosin, early Indie Pioneers, would give it thumbs up from the grave.
Please write in and mention films that I might have missed. I could go on and maybe I will, such lists as, best studio and corporate financed films of the decade and best of 2019, here are some of my favorite International films of the decade.
Tabu-Miguel Gomes
No Home Movie-Chantel Akerman
Turin Horse– Béla Tarr
Norte, End of History-Lav Diaz
Cemetery of Splendor– Apichatpong Weerasethakul
An Elephant Sitting Still– Hu Bo
Image Book-Jean-Luc Godard
Stranger By the Lake-Alain Guiraudie
Tony Erdeman-Maren Ade
Force Majeure-Ruben Östlund
Melancholia-Lars von Trier
Ida-Pawel Pawlikowski
Love/Climax-Gaspar Noé
The Souvenir-Joanna Hogg
Vic + Flo Saw a Bear -Denis Côté
– Mike S. Ryan
Like what you see here on Hammer to Nail? Why not pay just $1.00 per month via Patreon to help keep us going?