Matthew Delman's TIFF 2018 Wrap-Up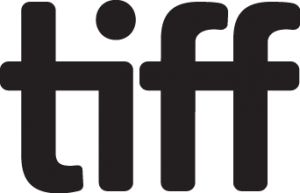 This year's Toronto International Film Festival was a treasure trove for the arthouse film lover. The buzziest titles among critics were Alfonso Cuaron's deliberately paced, black-and-white, Spanish-language drama about a Mexican housemaid, and a brutally brilliant Claire Denis space odyssey. On the general audience side it was Bradley Cooper's A Star is Born that had music and movie fans alike chattering and spawning memes from the early clips, while Peter Farrelly's uproarious and surprisingly poignant Green Book took home the People's Choice Award.
 A Star is Born's experimental arthouse cousin is Vox Lux, the sophomore effort from Brady Corbet, which Neon will likely push out this year. Natalie Portman is ferocious, and the Academy likes stories about showbiz, even if this one is difficult to digest. She may have a better shot in Supporting, which would make sense given her screen time relative to Raffey Cassidy (also terrific) who plays Portman's younger self for the first half of the film. Lady Gaga seems like a better bet for Lead Actress.
On the flip side, Denis' High Life has a more commercial cousin in First Man, Damien Chazelle's follow up to La La Land. First Man's biggest headline so far has been the incorrect assertion that Chazelle left out the planting of the American flag. If First Man is remembered for the existence of an American flag, then High Life will be remembered for the existence of 'the f*ckbox.' I had to walkout with 15 minutes left, mainly because I was in the 3rd row from the front, craning my neck upwards, and trying not to puke as a one-man shuttle hurtled toward a black hole at obliterating speed. But I can't deny I was also a bit queasy from the unsettling preceding scenes. Nevertheless, I went back the next day for more punishment, and was even more blown away upon second viewing. High Life is not for the faint of heart, but for those who can handle it, it's pretty revolutionary.
 Green Book was the biggest crowdpleaser this year, and has emerged as the clear frontrunner in the Oscar race. The leads Viggo Mortensen and Mahershala Ali have undeniable chemistry, and Ali adds a certain immeasurable gravitas. The presence of Octavia Spencer as executive producer lends credibility to the racially charged through line. Though not as much credibility as Barry Jenkins' James Baldwin adaptation If Beale Street Could Talk — a film that vividly captures the black experience in the 1970s with unparalleled warmth. Though the story is tragic, Jenkins' and his D.P. James Laxton light his characters is such a romantic way that can be described as a celebration of the black body. With Moonlight and now Beale Street, Jenkins' proves to be a pivotal voice for the African American community, among the likes of Ta-Nehisi Coates or even Baldwin himself.
The race for foreign language is on, as the only shoe-in seems to be Cuaron's epic Roma, which is being released theatrically by Netflix. South Korea's Burning was marvelous, and could end an Oscar dry spell for that country. Birds of Passage, from the filmmakers behind Oscar-nominated Embrace of the Serpent, is sure to make an impact with its enchanting injection of culturalism into a more conventional drug-dealing narrative. There's also buzz for Cold War, Capernaum and Shoplifters, to name a few. While others such as Matteo Garrone's Dogman and two-time Oscar-winner Asghar Farhadi's Everybody Knows were less exciting. For me, the most enjoyable foreign language entry to TIFF '18 wasmMia Hansen-Løve's Maya. Her new film is both blissful and melancholic, much like the vibe of the French Touch music that emanates through Eden, which played the festival in 2014, and marked her first collaboration with actor Roman Kolinka, who now takes center stage. There's a poetic beauty to Hansen-Løve's films that is lacking from a lot of the bigger titles at Toronto, and it's refreshing to come across a resplendent film like Maya among the smattering of loud and violent offerings.
On the Docu side, there were two standouts amongst the films I saw; Michael Moore's Fahrenheit 11/9 and John Chester's Biggest Little Farm. Both screenings had applause outbursts mid-movie, but then again so did Won't You Be My Neighbor. It will be hard for either of these films to topple Mr. Rogers when it comes to the Documentary Oscar, but Moore has a shot with his inflammatory critique of politicians on both sides of the aisle. Biggest Little Farm may not match Moore's urgency, but it sure is a spectacle to behold, with Earth's life cycle on full display. As the days pass after TIFF, Awards season is in full swing and we'll be following closely to see which titles are able to float on the current of buzz that the festival provides.
– Matthew Delman (@ItsTheRealDel)