The Inaugural Memphis Film Prize…What's It All About?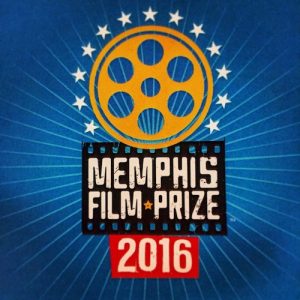 Back in February at the Oxford Film Festival, many filmmakers were abuzz about something called the "Louisiana Film Prize" which had recently announced it was opening up a similar contest called "The Memphis Film Prize" in nearby Memphis, TN. After the third or fourth person separately mentioned it to me, my interest was piqued enough as to where I sought out to discover what new group of people was out to hose anxious filmmakers and profit off their dreams. Turns out, my cynical indie filmmaker instincts were once again wrong and the Louisiana and Memphis Film Prize are indeed filmmaking contests that seems to have their heart in all the right places. I experienced it all first hand as a juror this past weekend at the inaugural Memphis Film Prize where I was one of seven jurors.
Basically, the contests are yearly and all one needs to do to participate is film a short film in the appropriate county and follow certain guidelines. They basically state you have to shoot your film during a certain period in the cities and counties approved by the Film Prize. After that, there's deadlines to get your film in and once that deadline passes, all entries are winnowed down to the next round. In the case of the Louisiana Film prize there's twenty films, the Memphis Film prize has ten. From there the films screen during a massive event-type weekend where the audience then votes along with a panel of jurors and one lucky filmmakers (or, team of them) wins the prize. What prize? Well, for the Memphis Film Prize it's $10,000 and the Louisiana Film Prize is $50,000. No, I'm not joking. While the entry guidelines (and $50 entry fee) are indeed that simple, the competition is fierce for a cash prize that many indie feature filmmakers won't see in their pockets with the way the current distribution model is set up.
The brainchild of the "Film Prize" is Gregory Kallenberg who contacted me a few months back wondering if I'd like to jump into the madness by being a juror. Since I had looked into the Film Prize earlier in the year and didn't sense anything shady, I was all in. I arrived Thursday and had a night to get used to the impending insanity and sultry southern weather.
Friday was the competition kickoff and all the films are shown in a block at the local "Malco on the Square" which is a wonderful theater that is also used by Indie Memphis. While retro art-houses will always be king in my book, I love smaller multiplexes who can walk between worlds with mainstream features and outlier films and festivals on the marquee as well. The theater also serves a nice variety of food and drinks including beer and wine. But for myself and my other jurors as well as filmmakers and folks who really went big with their support and kicked-down for a VIP badge, we were treated to a never ending stream of wonderful local food as well as beer and wine.
(Slight aside, please indulge my craft beer love for one moment or, skip this! There's a newer local brewery in Memphis called Wiseacre and the Memphis Film Prize featured a canned beer of theirs called Tiny Bomb. While the can says it's a hoppy pilsner (perfect for hot southern days and nights) the film really tastes more like a straight up IPA which is my go-to beer of choice. While low alcohol "session beers" are big right now on the IPA front, I have had difficulty finding ones that, well, taste good (they taste like paste to me) but this Tiny Bomb is damned near perfect! Clocking in at 4.5% ABV (ie; alcohol) it packs slightly more punch than most session beers but is far below the "typical" IPA ABV levels of 7 and up. Anyway, killer stuff!)
 O.K., we're back. So, the selected ten short films play in a block that came out to about 2-hours long. As is to be expected, there was good ones, bad ones, mediocre ones but none of them were boring. Right now you might be thinking, (as I was) "well, sure, that's great if you're local and bring in a bunch of ringers to vote for your film and not even SEE my film!" but they've covered that as well, albeit in a kind of weird way. Basically, once the films start, you can't leave the theater. If you do, you can't come back and don't get a ballot until the end. Kind of funky but there's a 10-minute intermission after the first five films. At the end you can vote for your top three choices with each vote having an assigned value to it. The jurors do the same but our votes count a little more heavily.
As is very much the case for both Indie Memphis and Oxford Film festival, people really do show up for local film events and that is simply an amazing, wonderful thing to see. The screenings for Memphis Film Prize were packed all weekend long. The competition also set up some great parties and panels that brought the filmmakers, jurors and community together in fun ways. While I'm certain the many enthused filmmakers in the audience for the panel I was on, "Making Money with My Movie: Marketing and Distribution the Year 2016," were there strictly to butter me up for my vote, it was a very interesting and fun panel and I thank co-panelists – the amazing veteran film journalist Claudia Puig and Andy Van Roon – for rounding out my disenfranchised, punk rock ranting on the subject.
The panel was early Saturday morning and from that moment on, the tension really began to build. I think one kind of "rub" or snafu that hit the Memphis version of the film prize was that most, if not all, of the filmmakers in the contest were Memphis locals. The idea of the film prize – and this is really working with the Louisiana Film Prize – is that filmmakers from out of town will come in to town to film thus giving money to local crews and businesses. It's basically a mini-model of bigger tax breaks for filming in states trying to lure that kind of business. (It should be noted; filmmakers shooting shorts for the contest can also do their homework on tax breaks available and apply for them). While I don't think it affected the contest negatively, it brought an even deeper intensity to the competition as all these fine filmmakers knew each other and shared cast and crew. I'm sure as the reputation of the Memphis Film Prize grows, more people from outside will come in to try for that $10,000.
The weekend zipped by and I was fortunate enough to go to Stax Records finally. It was indeed a fantastic experience and I'm glad I went. But after that, all eyes turned to the awards brunch Sunday morning where one lucky and talented filmmaker would win $10,000.
The winner of this year's inaugural Memphis Film Prize was McGhee Monteith's He Could've Gone Pro which is a sadly intense look at southern life and family dysfunction. Monteith (who also wrote and stars in the film) has really created a slice-of-life that got many hearty guffaws from the audience I was with as main character Gayle (Cecelia Wingate) delivers a quintessential portrayal of "Southern Nice" which as anyone who has spent time in the south knows and understands well.
From there I was out. I literally had a flight 90 minutes after the award was announced. (You can see the award winning moment on our Facebook Page). I had a fantastic time and look forward to seeing this contest not only grow where established but also branch out to other communities as well. If you're a filmmaker I wholeheartedly endorse the Louisiana Film Prize (which is awarding winners in just about a month so, look to next year!) as well as next year's Memphis Film Prize. As every good festival should be, the experience is about building a community and getting films seen. These one's just have a nice, fat cash reward tied into them!
– Don R. Lewis (@ThatDonLewis)