Indie Memphis Wrap-Up, Part One….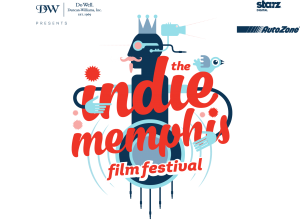 Greetings all, editor Don R. Lewis here with a special Indie Memphis Wrap-Up Report. I never know how to start these things. Anyway. The 18th Indie Memphis Film Festival came to a halt yesterday and I sadly came home late Mnday night after a truly wonderful, fun and inspiring festival experience. As I noted in my lead-in to the fest, Indie Memphis had a lot to prove this year after the most recognizable face of the fest, Erik Jambor, left Indie Memphis last spring. However I must say, even though it was odd not seeing Erik at the heart of things, this year's festival was a pretty smashing success. New Executive Director Ryan Watt totally pulled of an amazing fest and I'll have more on Jambor later.
I opted to get into town late Wednesday, November 4 so I could hit the ground running Thursday and hit the ground running I did. There was a big party that night and lots of great chatting and beer to be had. I'm a pretty serious beer snob and when I was last in Memphis, they only had the outstanding High Cotton Brewing in town. Now there's three breweries and they're all solid. The festival was also a bit broader this year which I mean it started a bit earlier and goes on a bit longer but both the front end and back end of the fest were lightly programmed which was kind of nice, truth be told. I know it may sound like whining but when you're seeing 3-4 films and/or panels a day and trying to network, meet with friends, eat, drink and sleep, it can take it out of you pretty quick. I liked the slow roll on both ends as it not only gave me time to better plan my festival experience, but I could also enjoy Memphis itself which is a wonderful town.
Friday was really the day things got rolling and after meeting some of the wonderful team behind Some Beasts I called an audible in my schedule and opted to see the film even though our own Michael McWay did a fantastic review already. When I'm at festivals, I try to see new films to review or talk about and the other big choice that night was a 25th Anniversary screening of Metropolitan with Whit Stillman in attendance (!). While that would have been cool to see it was fully packed and I have no qualms about missing it in order to see Some Beasts which is a smaller film worthy of your attention.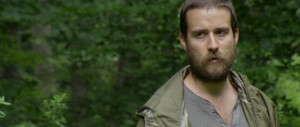 The film is writer/director Cameron Bruce Nelson's feature debut and it's quite an impressive and sure handed narrative even though in real life Nelson looks to be on the early side of 25 years old. The film is a meditative look at a simple guy named Sal (an excellent Frank Mosley) trying to live a simplistic existence on a rural farm. While the film never really shows what's going on in "the real world" we see Sal's struggle to maintain a kind of nomadic freedom but also not live a monk's life of solitude working the soil. I had also long been a fan of cinematographer Hutch (yes, just Hutch) who has shot many great films including Pit Stop and his work here is simply beautiful. A lively Q&A followed and then we all went to Memphis's Lafayette which had a great rock band playing and a nice patio to enjoy fellow festival goers company.
The next day was when things got crazy in a hurry with all sorts of great screenings throughout the day. Lucky for me many of the screenings earlier in the day had been covered by our amazing staff so I was able to sleep in a bit before grabbing a plate of the best fried-chicken on earth at the Gus's Fried Chicken location on Front Street. Gus's has branched out over the last few years but this location is simply the best. I don't know why, but it is. Maybe they never change their grease. From there I made my way over to A.D. Calvo's The Missing Girl which honestly might be my favorite discovery of the festival. (**Full disclosure: Hammer to Nail's own Mike S. Ryan produced the film but he and I had never met prior to that day, we had only chatted over email. But, he is my boss technically so, there you go.**)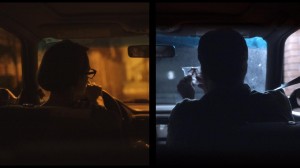 The Missing Girl stars National Treasure Robert Longstreet as Mort, a very stereotypical grumpy collector type in a midlife crisis of existence, ala Rob Gordon in High Fidelity or Seymore in Ghost World. In Mort's case, he collects comic books, comic book art and toys. But The Missing Girl doesn't make an attempt to have Mort grow up in the span of one film and the tangents the plot (if there even is a solid plot, and I mean that in the best way) takes seem meandering but somehow pull together for an incredibly satisfying ending that isn't really an ending at all. Am I confusing you yet? Good. Seek out this film and see what the hell I'm talking about for yourself! The Missing Girl is an odd film that's at once insightful and kind of thrilling without ever tipping its hand at how it's pulling off these emotions with such a simple onscreen story. It's exactly the kind of small film that's going to have a helluva time finding an audience but is more than worthy of your time. Seek out The Missing Girl!!!
Stay tuned later in the week for part two of this way, way too long Indie Memphis wrap-up…
– Don R. Lewis (@ThatDonLewis)