SXSW KIDS IN THE HALL PANEL RECAP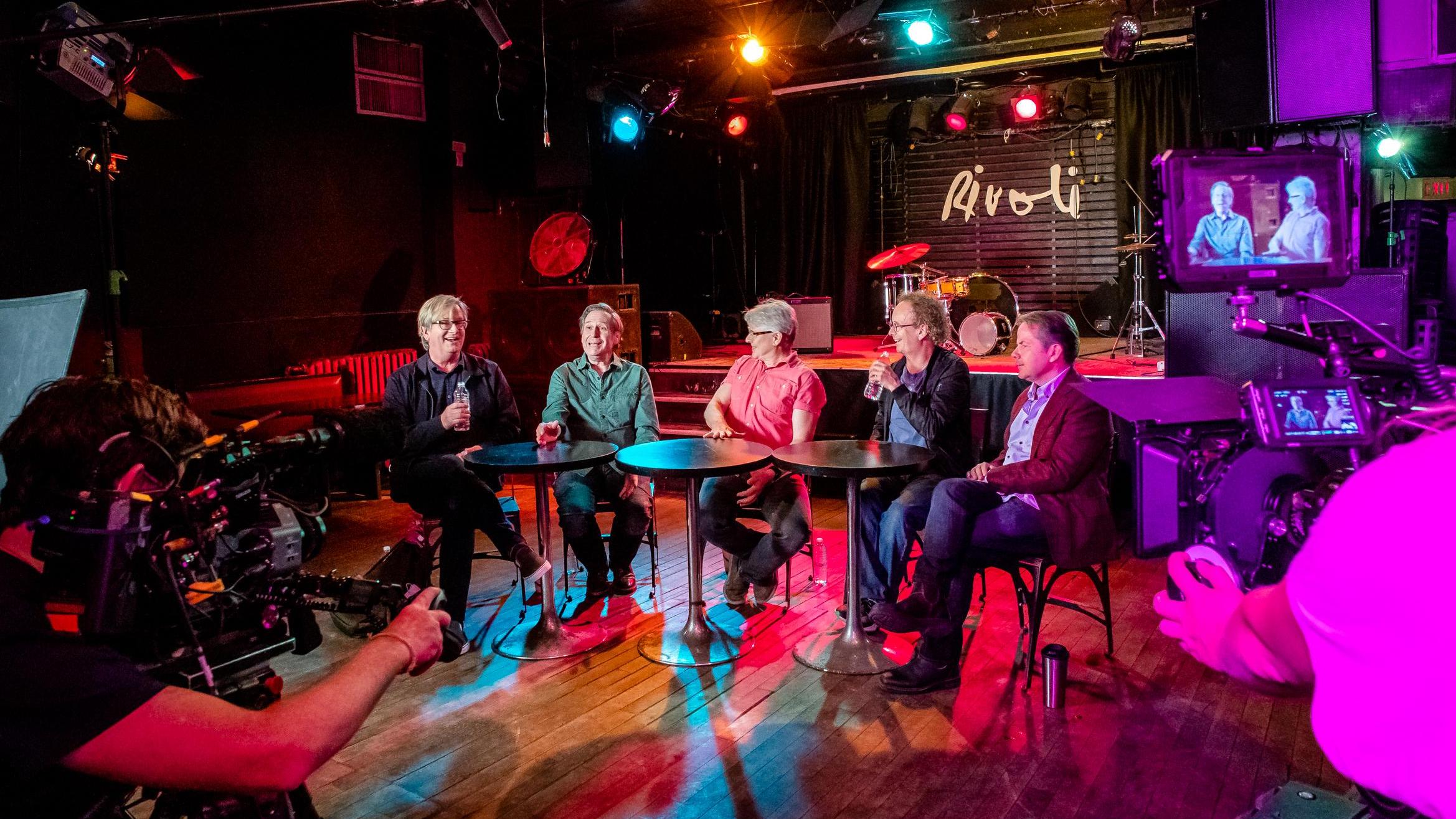 A two-part documentary on the infamous Kids In The Hall premiered at South by Southwest in advance of their new Amazon Prime series reboot. Kids in the Hall: Comedy Punks follows their journey from before they were a troupe to their skyrocket to fame in the 1980s, their years when picked back up by Comedy Central and to the decline of their friendship and the reemergence of it today. All in all a lot of things happened but overall they weren't really nice to Foley for getting cast in the television show News Radio.
Before the documentary screening, the team paired up for a panel discussion with Dave Foley, Bruce McCulloch, Kevin McDonald, Mark McKinney, and Scott Thompson reflecting on their success, their failures, who's the cute one, and playing to the packed audience as only they can. Their raw energy still magnetic to the crowd and the five clearly before many of us saw the film proved they have patched things up from over the years.
A lot of people in the documentary including actor and fellow Canadian Mike Myers, Fred Armisen and Jay Baruchel line up for talking head interviews to talk about why the Kids in the Hall matter which is nice to see and even nicer to see them continue to not recognize their own impact on the world. Continuing to just say they are cult figures, the five revolutionized comedy and queer representation on the small screen and still impact people today.
The documentary is a solid film for fans and a great way to introduce new fans to the comedy troupe but lays heavier on the good times than really digging into the hard times. Although a dive into Scott Thompson's cancer scare definitely leaves you without a dry eye. Together, they remind you that chemistry sometimes only works perfectly when perfectly aligned with the right people. The Kids in the Hall prove yet again that they are the best thing to come out of the GenX
Lots of fun archival footage of the early days surfaces into the documentary but fans won't have to go too far without talking drag, squishing heads and the many classic favorite characters developed over the years. Reg Harkema directs this tight 95 minute documentary. With his career mostly rooted in editing, the film shows.
The documentary will premiere on Amazon in conjunction with the new show release. The film was produced by Blue Ant Studios.
– Melanie Addington (@MelAddington)