FILMMAKER MAGAZINE PICK OF THE WEEK: HELL AND BACK AGAIN
This week's "Filmmaker Magazine Pick Of The Week" is Danfung Dennis' Hell And Back Again. The opening paragraph of Paul Sbrizzi's review sets the tone right away:
In recent years American war docs have largely moved away from exposés on corruption and bad government policy. Instead, the focus has shifted to small, largely apolitical stories about life in the military and the human cost of war. Hell and Back Again raises the bar for the subgenre, taking the viewer front and center on the physical battlefield and deep into the complex and troubled psyche of a charismatic young soldier.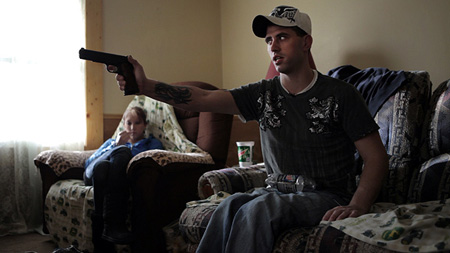 Read the rest of that review RIGHT HERE (it will be going live on Hammer to Nail Monday morning).