Short Film Contest Winner/Runner-Up: Fall '19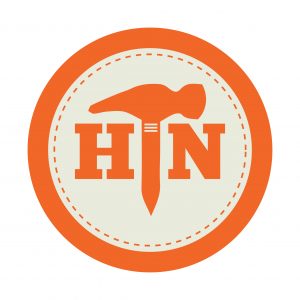 While it t'isn't quite the season, at least in terms of popular holiday parlance, it is the season to announce the winners of our fall 2019 short film contest! In looking back at the last few announcement write-ups, I've noticed a trend of apologies from yours truly on the tardiness of the contest and the winners. Not this time! We ran the fall contest IN fall and I still have a few weeks left to get this out before winter. Don't tell the weather, looks like it's made up it's mind already.
While I don't have any excuses for a change, I do have some exciting news about the site. Due to a renewed interest from (excellent) contributor Matthew Delman and the always excellent support of lead critic Chris Reed, Hammer to Nail is undergoing a behind the scenes revamp that will end with a new design! That's all I'm going to say for now. This entry is all about our fall contest short film contest winner and runner-up.
As usual, I want to first thank the film festivals who graciously offered a fee waiver for our winners. They are:  IFFBoston, Maryland Film Festival,  Oak Cliff Film Fest, St. Cloud Film Fest,  Julien Dubuque International Film Festival,  Oxford Film Fest, Sun Valley Film Festival , Dallas Video FestIndie Memphis, Montclair Film Festival. Montana International Film Festival and  Indie Memphis.
THANKS, fests!
We are also highly stoked to have Seed & Spark graciously filling the void left by Fandor by offering a six month subscription to their streaming service to our runner-up and a full year to our winner! Thanks, Seed & Spark!
Next, special thanks to our amazing jury! They were:
I also want to add that, this was a truly excellent jury. Robert Longstreet is awesomely, increasingly busy but he, Emilie and Bruce went deep on picking these winners. Without naming names, there was some serious consideration between 3-4 films this go around. The deliberation that took place was not only heartfelt and hyper-intelligent, it also (at least to me) spoke to the way more people should be watching and thinking about films. It's not only "o.k." to be disturbed, bored, moved, excited or angered by a film, those are feelings you should have. And to speak to a pointless online discussion of late, feelings about movies shouldn't be beholden to, say, Uncut Gems or Avengers: Endgame. While as a true lover of cinema, I think there needs to be more "healthy eating" in terms of challenging indie and art films, it's simply pointless to "yuck someone's yum" (to coin a phrase from my daughters school) be that person Billie Eilish or Martin Scorsese. Like what you like and do't be ashamed. My favorite movie is That Thing You Do! Enough soap boxing, let's do this!
Runner-Up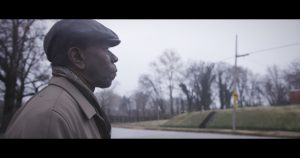 (Directed by Kyle Taubken; 12 mins, 52 seconds)
Memphis filmmaker Kyle Taubken is no stranger to film festivals nor the Hammer to Nail Short Film Contest. His short film Patrick  was a major contender a few contests back and enjoyed a fantastic festival run. Here's he takes a look at several issues facing Americans including identity, joblessness, aging and love. All in less than 13 minutes! This film is truly a joy and we asked Kyle all about the genesis for the project.
"The seed of the idea came several years ago when I met Ben Cauley, a Stax trumpet player. He played with Otis Redding and The Bar-Kays and was the sole survivor of the plane crash that killed Otis Redding and his band. After I met Ben and spent some time talking with him, I started visiting the Stax museum and learning more about its history and the music there (a history and musical legacy I was sadly underexposed to previously). Learning about these incredible artists, many of whom still live practically anonymous lives here in Memphis, further inspired me to explore their stories from this present day perspective. "Soul Man" is a story about "Memphis Then" and "Memphis Now." About success, both personal and artistic, however one may define that and the ways in which natural merit is deflected or intersected by the random sequencing of historical events. I invented this character, Ben Whitaker, Jr., but his story is a common one for many of these artists and, I believe, a universal one for those who pursue a dream.
Kyle added, "I'd love for folks to know that a small team of filmmakers here in Memphis are actively developing the feature version of this film (which was actually the original intent all along). We have gained some exciting traction on both the script and casting level and would love to talk to anyone who digs the short and might be interested in partnering with us in any way."
It's not surprising to me at all that a feature is being considered for this film. Kyle's vision and loving attention to the humanness is a simply lovely and Ben Cauley is outstanding. Congrats Kyle and Team Soul Man! (You can watch Soul Man for one week free at this link!)
Winner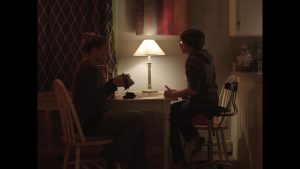 Handheld
(Directed by Tony Oswald and Pisie Hochheim; 11 mins, 38 seconds)
Speaking of folks who aren't strangers to the Hammer to Nail Short Film Contest, the fall contest winner Handheld was co-written and co-directed by (now) husband and wife team Tony Oswald and Pisie Hochheim, the latter of which won our 2017 Short Film Contest with his fantastic film Great Light.
Mining a similar vein, Hochheim and Oswald used their own family drama (for lack of a better term) to create a semi-fictional narrative. While Great Light ended up being a powerful yet troubling look at family neurosis, Handheld takes a difficult family subject matter and opens it up to interpretations on life, love, kids, parents all through the lens of aging and modern technology.
Here's Hochheim on how Handheld came to life…
"Handheld explores our sister's complicated response to the moment her 11-year-old son found the only known images of his father on a forgotten handheld camera. Our nephew, Emery Oswald, plays Hayden (a version of himself) in a fictionalized narrative, and the actual archival footage he found that night is featured prominently in the film.
Jordan Gosnell plays a loose version of our sister and co-writer Crystal Oswald, as she reckons with a past she has tried to forget while attempting to raise a son in the shadow of an absent father. What parts of his father still exist in Hayden? Is it necessary to stay reverent to a man you knew to be harmful for the sake of your son? How do you protect him from the pain of learning too much? Is there any right answer?"
Hochheim continued, "though the film is based on true events, our interest is in exploring the varied emotional reactions between our two leads and the gap in communication that exists between a mother and child. In order to address what can't be said, we use the camera featured in the film as a recording device for the fictional narrative. Ultimately we hope we created a new kind of record for our sister and nephew, one that addresses not just what happened, but how it felt when it did."
Sadly, Hochheim and Oswald are reluctant to show the film here on HtN as their in the mix at some major festivals. Yet they promised to set you and us all up soon so, stay tuned! Congrats Tony and Pisie and well deserved!
Well, that wraps up another Hammer to Nail Short Film Contest! Fall was a dandy. The winter contest is just around the corner so sit tight with that short film that didn't make the cut for Sundance or SXSW! HtN will show you some love!!
Like what you see here on Hammer to Nail? Why not pay just $1.00 per month to help keep us going?
– Don R. Lewis (@ThatDonLewis)