2011 SPIRIT AWARDS PRIMER
If you're like me, then you too find the ever-increasing bombardment of press regarding the one-two punch of the Spirit and Academy Awards to be disturbing at best and disgusting at worst. All of the prognosticating and obsessing over who's going to get nominated?!, who's going to win?!, who's going to wear what?!… it's enough to make a man want to bid adieu to this silly industry once and for all. Personally, I deal with the latter dilemma by not going near a television set on Oscar Sunday night. As for the Spirits, the fact that each new year so many friends and acquaintances receive actual nominations helps me to get over my aversion and take the plunge.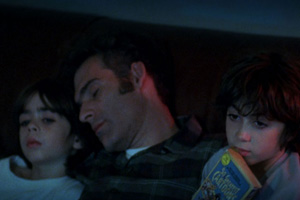 Having said that, the Spirit Awards do provide us with an opportunity to put a good bit of our previous year's coverage together into one tidy post to celebrate so many movies that we also consider to be outstanding.
Before we get to the real reason for this post, I would like to acknowledge a rather pathetic bit of information I stumbled upon this week. Basically—and there are even more pathetic reasons why this might not, in fact, play out like this when the Spirits go live—there was/is a plan for a "funny skit!" in which Best Male Lead nominee Ronald Bronstein (Daddy Longlegs) becomes the butt of a running gag in which… get this hilarity… nobody's ever heard of this guy before! Like, what in the hell is Ronald Bronstein doing in the same category as indie gods Aaron Eckhart (Rabbit Hole), James Franco (127 Hours), John C. Reilly (Cyrus), and Ben f**king Stiller (Greenberg)? Who does this crazy clown think he is, huh? What a freakin' wise guy this Bronstein character is!
Now, I'm not sure to whom this brilliant idea can be attributed, but the mere fact that it was even considered really infuriates me. Granted, they don't call 'em the "Independent Spirit Awards" anymore—I don't think I'm reading into that dropping of the I-word from the heading—but for an organization called Film Independent to use this opportunity to mock Daddy Longlegs and Bronstein instead of holding them up as an inspiring example of a little movie that could, is an insult to all of us truly independent filmmakers. Anyway, enough about that. Let's get back to being positive.
***FIRST OFF, BE SURE TO VISIT/REVISIT HAMMER TO NAIL'S TOP 13 FILMS OF 2010.***
***SECOND OFF, HERE'S THE FULL LIST OF SPIRIT AWARD NOMINEES.***
***THIRD OFF, THIS ISN'T TO SAY THAT WE ARE NOT SMITTEN WITH OTHER NOMINEES—SWEETGRASS PARTICULARLY SPRINGS TO MIND—BUT WE HAVEN'T BEEN ABLE TO COVER EVERYTHING.***

HAMMER TO NAIL'S COVERAGE OF SPIRIT AWARD FILMS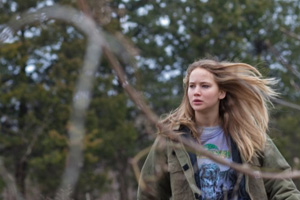 Winter's Bone (Best Feature, Best Director, Best Screenplay, Best Female Lead, Best Supporting Female, Best Supporting Male, Best Cinematography) — So many elements of Winter's Bone come as a pleasant shock, especially for those viewers who might be expecting another typically generic Ameri-indie (on paper, the film's description sounds like the recipe for an insufferable festival-ready stew). Firstly, Granik establishes an atmosphere of convincing, gritty regionalism without ever crossing over into exploitation. This is aesthetically achieved through the celluloid-rich cinematography of Michael McDonough (shooting on the Red Camera), as well as the hardscrabble production design of Mark White and rustic costumes of Rebecca Hofherr. Secondly, Granik and Rossellini somehow manage to transfer Woodrell's almost literary dialogue to the screen without it feeling forced or distracting (the noblest feat of all, perhaps). Thirdly, Granik has assembled an ensemble cast, both professional and amateur, who further preserve the film's authenticity. (MT) FULL HTN REVIEW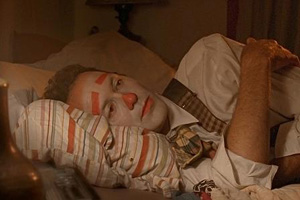 Everything Strange And New (Best First Feature) — Trained as an editor and currently paying the rent as a cinematographer (he lensed the 2011 Sundance Film Festival documentary entry These Amazing Shadows), Frazer Bradshaw proves that a well-rounded technical education is indeed a very good thing to have in one's back pocket (again, a vital lesson for young filmmakers who don't think they need to put in time and really learn how movies are constructed and brought to life—answer: Yes, you do). Without pretension, Bradshaw uses the tools at his disposal—beginning with shooting on Super-16mm film—to further enrich his story and cast a narcotic spell. (MT) FULL HTN review, A Conversation With Frazer Bradshaw
Tiny Furniture (Best First Feature, Best First Screenplay, Best Cinematography) — Lena Dunham's follow-up to Creative Nonfiction (hence a tinge of personal confusion with regards to this film's nominations in "first" categories?) isn't just a major leap forward. It's like a rocket launch to a bigger and brighter planet. For those of you who have been pining away for Whit Stillman's return, Dunham is here to scratch that itch in a major way. Aspiring romantic comedy makers, please study this film. Dunham's first brilliant stroke was to work with 2009 Silver Nail winner Jody Lee Lipes, who shot this film on the Canon 7D—technically a still camera—but has somehow made it look like The Graduate. But removing that vital element from the equation, Dunham delivers a sharply written comedy that uses pop culture references in a way that is never overly hip or gratingly snappy. This is dangerous terrain, to be sure, but Tiny Furniture is a reminder that, if done appropriately, this genre can be artistically invigorating. It is the very real deal. (MT)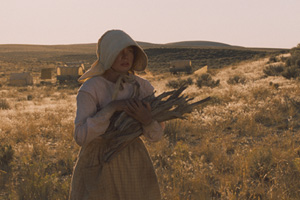 Meek's Cutoff (Piaget Producers Award) — In reaching deep into the past for her new film—1845 to be exact—Kelly Reichardt's politically charged vision remains as immediate as ever. Meek's Cutoff is a breathtaking accomplishment, which proves once again that Reichardt is one of America's most vital directors (and further confirms that Michelle Williams just keeps getting better and better). The sparse story follows three families who have hired an arrogant guide named Meek (Bruce Greenwood) to lead them over the Cascade Mountains in Oregon. Along the way, they capture a Native American and argue over what to do with him. Gradually, the group's rising distrust of Meek becomes distrust of one another, until the knowledge that they are very deeply lost begins to sink in. A poetic Western with a deceptively open-ended conclusion (to these eyes, the conclusion is anything but open-ended), Meek's Cutoff is a transcendent journey. (MT)
Night Catches Us (Best First Feature) — It is often debated but generally agreed upon among scholars of the Civil Rights era that the election of Jimmy Carter (widely embraced by the burgeoning black middle class in the North and Midwest) drilled a final nail into the coffin of the more aggressive and militant Black Power movement. Thus it is striking and yet odd to hear Mr. Carter's progressive, southern voice hover over the handsome HD images of Tonya Hamilton's Night Catches Us, a curious look at the last gasps of the Black Panthers in Philadelphia. Anthony Mackie plays Marcus, a man haunted by the past who has recently returned to his working class Philadelphia community after years of exile to attend to his recently deceased father. He's widely despised; his brother (Tariq Trotter of The Roots, who contributed the score) thinks of him as a louse and quitter. An ex-Panther, he's widely considered a snitch among the last vestiges of the once vital organization. Thought to have sold out his long dead friend and colleague Neal to the Feds in an attempt to win his away lawyer girlfriend Patricia (Kerry Washington), he doesn't care much about winning anyone's trust. Ably directed and wonderfully acted, Night Catches Us seems to be both elegy for and condemnation of the various strengths as well as the many excesses of the the black power ideology. What it wants to say about the legacy of Black Power I'm not quite sure, but it's a powerful tale well told. (Brandon Harris)
Daddy Longlegs (Best Male Lead, John Cassavetes Award) It's clear every step of the way that Josh and Benny Safdie didn't make this movie to come to any resolute determinations about their shared past, or were never working toward a yay-or-nay conclusion about Lenny's character. They understand that good people do bad things, that mean people can be funny, that the world can be both hilarious and tragic. And that is what perhaps best exemplifies the artistic vision of the Safdie Brothers. Theirs is a world blooming with strange contradictions, in which fantasy fuses with reality, humor overlaps with sadness, innocence coalesces with awareness, and childlike wonderment rides on a subway car next to a ball of teeming, adult stress. Come to think of it, that sounds like a fitting description of New York City itself. (MT) FULL HTN REVIEW
Lbs. (John Cassavetes Award) — Lbs. feels like one of those movies that was made before the independent world had been completely overtaken by the digital revolution. That's because it kind of was. After premiering at the 2004 Sundance Film Festival, its filmmakers ran into some tricky distribution problems (can I get a Harlem Aria?) before they were finally able to retain their rights and pursue other distribution avenues. Six years later, their wish has come true. Lbs. is now a card carrying member of the U.S. theatrical circuit. (MT) FULL HTN REVIEW
Lovers of Hate (John Cassavetes Award) — Bryan Poyser showed an obscene amount of talent as a writer/director with 2004's Dear Pillow, and he proves it once again with Lovers of Hate (or as I jokingly like to call it, Sex, Lies and The Shining). Chris Doubek and Alex Karpovsky star as brothers who find themselves in a love triangle with Heather Kafka that spirals into increasingly uncomfortable and unexpected places. In sharply written tales such as these, the less revealed, the better. If the acerbic-yet-sweet work of Bobcat Goldthwait is up your alley, Lovers of Hate is the movie for you. Either way, this is an example of low-budget storytelling of the highest order and is one of 2010′s true gems. (MT)
The Exploding Girl (John Cassavetes Award) — In The Exploding Girl, our viewing experience is controlled through writer/director Bradley Rust Gray's framing, lighting, sound design, and editing. Rather than solely through dialogue and acting, it's the moments between the mumble and chatter where the drama of The Exploding Girl is located. Unlike most mumblecore films, this is a visual experience, conveyed through a camera perspective that is similar to Hou Hsiao-hsien's 'invisible observer' perspective, which allows the characters' state of instability to resonate so strongly. The Exploding Girl's drama is centered in those awkward off-balance moments fully because the filmmaker is confident enough to stretch beyond naturalism and explore the unspoken through oblique camera angles, foregrounded sound design, as well as the skillful, articulate staging of actors. (Mike S. Ryan) FULL HTN REVIEW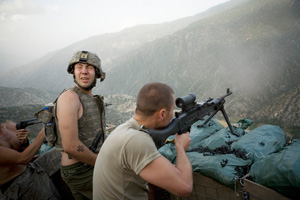 Restrepo (Best Documentary) — To say that Sebastian Junger and Tim Hetherington's Restrepo starts with a bang is not to dabble in generic wordplay. This one-year chronicle (mid-'07 to mid-'08) of a platoon of American soldiers stationed in Afghanistan's deadly Korengal Valley lets you know right away that the sole agenda of Restrepo is to present a faithful document of soldiers who are on the ground and in combat. And this is exactly what gives the film its raw power. While Junger and Hetherington include the typically more detached technique of talking head interviews, they only do it with these particular soldiers, whose eloquence and intensity only makes the overall experience more enlightening and engrossing. (MT) FULL HTN REVIEW
Exit Through the Gift Shop (Best Documentary) — Is invisible street artist Banksy's debut feature an outright joke? Is it an actual profile of the Mr. Magoo-like Thierry Gutta (aka Mr. Brainwash), a video camera toting hanger on who spent years filming street artists only to become a known street artist himself? Does it condemn Gutta for his accidental success? Does it mock art aficionados for falling for Gutta's shtick? Is it a shtick? Who knows. I'd like to think Exit Through The Gift Shop is a carefully orchestrated satire of the modern art world—Andy Warhol, most directly—that brilliantly exposes the absurdity of attaching so much monetary value to work that most of us walk past on the street without even noticing. Oh yeah, and it's entertaining as sh*t. (MT)
Marwencol (Best Documentary) — Beyond being a hyper engaging narrative on several levels, the film really allows the key questions about art and reality to emerge. Can art/fiction be more 'real' than 'reality"? Can art heal, both the creator and viewer? What role should the public/commerce play in the life of an artist? Marwencol has it all. It is an emotional, unsentimental tale that is both laugh out loud funny and intellectually engaging and at the same time it's all TRUE! (Mike S. Ryan) FULL HTN REVIEW
Summer Pasture (Best Documentary, Truer Than Fiction Award) — To not confess upfront my predisposition to loving a film like Summer Pasture would be an unprofessional, irresponsible thing to (not) do. So there you have it. Yet in the case of this documentary by Lynn True, Nelson Walker, and Tsering Perlo, that personal bias is met with an equally hearty objective measure of appreciation. Summer Pasture is a loving, yet never fawning, portrait of a nomad family struggling to make ends meet in the downtrodden community of Dzachukha (Eastern Tibet, Sichuan Province, China). If the names Tulpan, Sweetgrass, Old Partner, and The Story of the Weeping Camel set your hearts aflutter, then get ready to be smitten once again. (MT) FULL HTN REVIEW