BAMcinemaFest 2013 — An Overview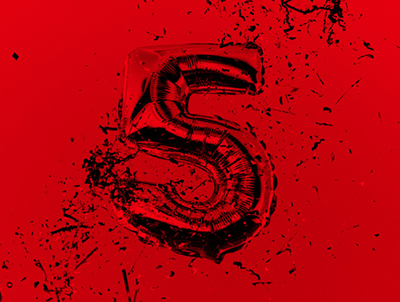 Are you ready, New York City movie lovers, for the finest American independent film festival showcase your monstrous city has to offer? If so, then good, because BAMcinemaFest is back. This year's edition runs from Wednesday, June 19th, through Friday, June 28th, and it's another crazy good one. Without further ado, here's a breakdown of the full schedule—mind you, we haven't pre-screened everything, but we believe that the films we have provided capsules for are well worth your time.
Wednesday June 19
***Opening Night Film***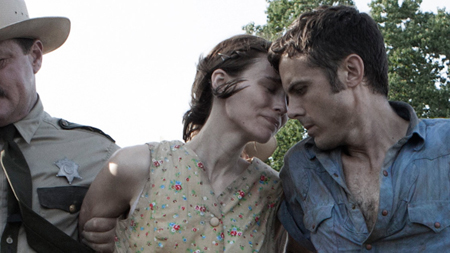 Ain't Them Bodies Saints (David Lowery, 96m, 7:30pm) — David Lowery spent years doing the indie film juggling act, building serious credits as an editor (Sun Don't Shine, Upstream Color) and writer (Pit Stop), but his prize-winning short Pioneer helped define him as a director. He makes good on all the "filmmaker to watch" buzz with his second feature Ain't Them Bodies Saints. Set in small-town Texas in the 1970s, young outlaw lovers Ruth Guthrie (Rooney Mara) and Bob Muldoon (Casey Affleck) are derailed by a robbery gone awry. Bob takes the blame and the prison sentence, leaving a pregnant Ruth to fend for herself. Four years later, Bob breaks out of jail and returns to reclaim his family. Though framed with well-paced, stark action sequences, Saints digs in, more interested in spiraling repercussions than blunt shows of force (though the visuals and score help maintain a consistent sense of threat). From the tobacco hues to the wafting dialogue, it would be apt to call it slow burn. Lowery's mellow Altman-esque western is a reverential frame for the film's fine cast, including Ben Foster as a police officer in love with Ruth. Following a Sundance premiere and screenings at Maryland and Cannes, IFC Films will release the film in August 16th. (Susanna Locascio)
Thursday June 20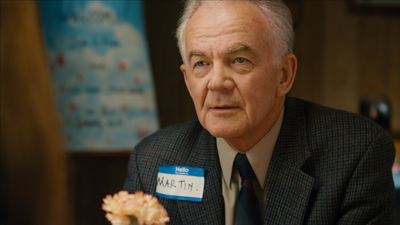 This is Martin Bonner (Chad Hartigan, 83m, 7pm) — Hartigan's 2008 debut feature, Luke and Brie Are On A First Date, was a humble little micro-budget affair about a budding romance between young 20-somethings in Los Angeles. Watching This Is Martin Bonner, you'd be forgiven for not believing the same person made these two films. While the budget for This Is Martin Bonner was similarly small, it sure doesn't feel like it. Lushly photographed by Sean McElwee and gorgeously scored by Keegan Dewitt (read a breakdown of that score here), Hartigan's note perfect drama about late life new beginnings features memorably honest performances from Paul Eenhoorn and Richmond Arquette. (Added note: in April, as a member of the Independent Visions jury at the Sarasota Film Festival, my fellow jurors and I awarded Hartigan a Special "Golden Pond" Jury Prize.)  (Michael Tully)
Narrative Shorts (Ted Fendt/Brett Wagne/Dustin Guy Defa/Jason Giampietro/Amy Seimetz, 82m, 9:30pm)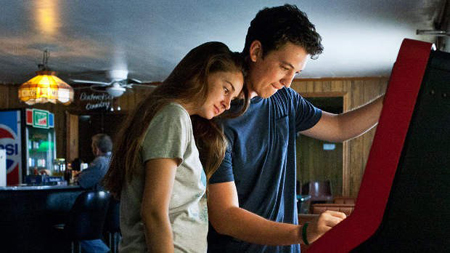 The Spectacular Now (James Ponsoldt, 99m, 7:30pm) — After last year's Smashed, which took a refreshingly honest approach to an otherwise familiar story of alcoholism acceptance and subsequent recovery, Ponsoldt tells another booze-soaked tale that is simultaneously frank and sweet. Ponsoldt has a rare knack for eliciting effortlessly natural performances from his young actors—in this case, Miles Teller and Shailene Woodley are remarkably good—resulting in a movie that seems 'young adult' on the surface—perhaps that's because its source material is a young adult novel—but ends up resonating much more deeply than that. (MT)
Friday, June 21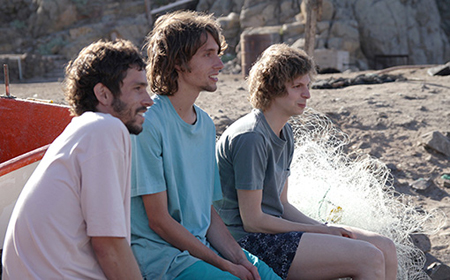 Crystal Fairy (Sebastián Silva, 98m, 7:30pm) — In Sebastián Silva's second new film of 2013 (Magic Magic is the other), Michael Cera absolutely drills the role of Jaime, an over-exuberant American in a foreign land whose gleeful embracing of every substance imaginable makes him borderline insufferable. But it is Gaby Hoffmann who runs away with the picture. Her portrayal of the titular character is a marvel. At first, we/Jaime think that Crystal Fairy is just another annoying, spaced out, clueless hippie, but during the film's climax, her true humanity is revealed. It's refreshing to confront a male-directed film that seems like it's heading in a typically chauvinistic direction but turns out to be quite the extreme opposite. (Just to be clear, the official full title for this movie is Crystal Fairy & The Magic Cactus & 2012, which is a much finer title, and the actors apparently did indeed trip on drugs to 'enhance their performances,' which was a fine decision.) (MT)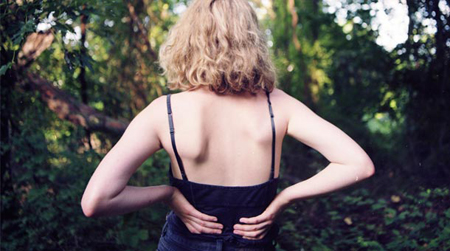 I Used To Be Darker (Matthew Porterfield, 107m, 6:45pm) — Porterfield's follow-up to his acclaimed Putty Hill finds the Baltimore-based director telling a more formally straightforward tale. Working from a screenplay co-written by Amy Belk, Porterfield first introduces us to Taryn (Deragh Campbell), a Northern Irish 19-year-old who has been living in Ocean City, Maryland, for the summer. But when she becomes pregnant, she flees to Baltimore to connect with her aunt Kim (Kim Taylor), uncle Bill (Ned Oldham), and cousin Abby (Hannah Gross). The only problem is that Kim and Bill are currently divorcing, to the frustration and fury of their daughter. A patient drama, I Used To Be Darker is most notable for its master class utilization of music—specifically, how to weave diegetic songs into a film's emotional atmosphere. (MT)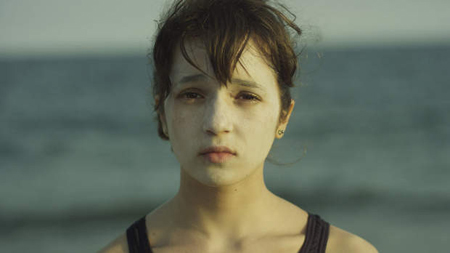 It Felt Like Love (Eliza Hittman, 82m, 9:30pm) — Fish Tank meets Raising Victor Vargas meets Kids in this startlingly assured feature debut from Hittman, which has a voice all its own thanks to its being set in a part of Brooklyn that we rarely see on the big screen. Newcomer Gina Piersanti has the expressive face of a silent film star, which Hittman uses to her advantage, as she tells the tale of a confused young motherless Bay Ridge teenager who finds herself being swallowed up by the macho pressures of her environment. One-man camera crew Sean Porter brings a soft, sensual touch to his photography that heightens the summer tension, and Hittman's absolutely bumping hip-hop soundtrack ups the ante even further. This movie is dope. (MT)
Saturday, June 22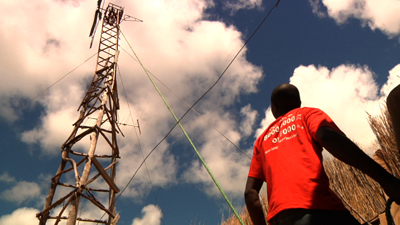 William and the Windmill (Ben Nabors, 82m, 1:30pm) — SXSW's Grand Jury prize winner for Documentary tells the unforgettable, not-as-simple-as-it-seems story of Malawi teenager William Kamkwamba. This guy is something else. Too poor to attend school, he taught himself how to build windmills, ones which generate a sizable amount of electricity for his family. Ben Nabors' doc details the way in which this incredible young man finds a small amount of fame in the West due to his efforts and the way in which that fame, and the Western do-gooder money that comes with it, end up being, like so much African aid, more of a double-edged sword than one would initially imagine. Consistently surprising and genuinely moving, William and the Windmill will make you asks questions with no easy answers. (Brandon Harris)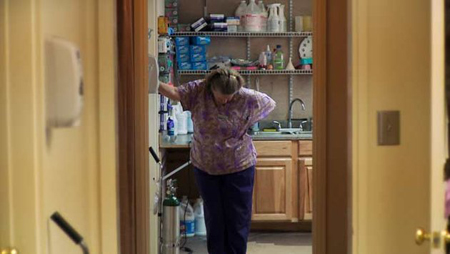 After Tiller (Lana Wilson and Martha Shane, 87m, 4pm) — In what is pretty much the most inarguably flaming, impossible topic one could choose to make a documentary about—late-term abortion, anyone?—Shane and Wilson deliver a breathtakingly thoughtful, measured, and humane report from the front lines. It's hard to fathom that this is the work of two individuals making their feature film debuts. It better not be their last. Likely, After Tiller movie won't change the minds of pro-birthers, but it should. (MT)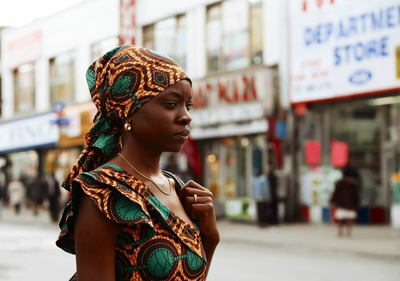 Mother of George (Andrew Dosonmu, 106m, 6:45pm) — Dosonmu's modern day Brooklyn fable concerns a young Nigerian wife who is being hounded by her traditional family to bear a child. Further complications arise when it appears that her husband is the reason for their inability to conceive. Between this and Ain't Them Bodies Saints—he won Best Cinematography at Sundance for his work on both—Bradford Young has cemented his status as one of American cinema's finest DPs. He brings a painterly authority to his images, making Mother of George one of 2013's most gorgeous productions. As a storyteller, Dosunmu is in control every step of the way. His measured pacing reflects his characters' inner turmoil, their fate perhaps inevitable, the course of their lives forever altered.
Hellaware (Michael M. Bilandic, 75m, 9:30pm)
Sunday, June 23
Remote Area Medical (Farihah Zaman and Jeff Reichert, 80m, 1:30pm) — The spotlights of Tennessee's Bristol Motor Speedway harshly illuminate a pitch-black parking lot in the middle of the night, as American citizens gather with desperation. While this sounds like the set-up for an apocalyptic thriller, what is actually being described here is a present-day documentary about folks who are just trying to get some medical attention thanks to an annual weekend "pop-up" clinic put on by Remote Area Medical relief corps. Like a socially conscious Hands On a Hardbody (I never thought I'd live to see the day when an African-American woman would be wearing a t-shirt with rebel flag on it?!), Remote Area Medical is a tender, sobering, and eye-opening reminder that while it's out there taking care of the rest of the world, the United States has its own gaping problems it should be fixing at home. (MT)
The Cold Lands (Tom Gilroy, 101m, 4pm)
Computer Chess (Andrew Bujalski, 92m, 6:45pm) — The dislocation caused by the physical aspects of the production, the weird haircuts, lingo, clothes and the black-and-white imagery transport you to a world that for sure existed but has never really been explored on the big screen with such texture. Unlike other films of this period, Computer Chess doesn't attempt to evoke warm fuzzy nostalgic feelings of a bygone era; instead, it uses the dislocation generated by the video image to cause us to be hyper-aware of how different the world was in the past from how it is now. Bujalski depicts an innocent computer age when the excitement of technology was driven by a pure pursuit of exploration, rather than the pursuit of application value. At one point a programmer says the future of computers is in dating and we are reminded that there was a time when computer science had yet to be fully co-opted by the corporate consumer driven mentality that currently fuels the dreams of young tech geniuses. Read the full HTN review. (Mike S. Ryan)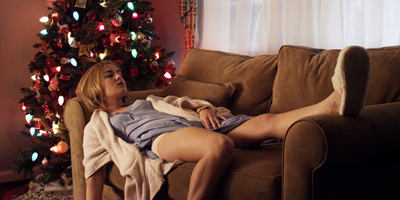 White Reindeer (Zach Clark, 83m, 9:30pm) — One Christmas Eve, Douglas Sirk and John Waters met up in a Delmarva titty bar, where they got tanked and wrote a screenplay. Okay, that didn't really happen, but watching Zach Clark's White Reindeer, you might think otherwise. Suzanne (the consistently excellent Anna Margaret Hollyman) is a Northern Virginia wife whose life spirals out of control when her husband leaves her behind and a coworker of reveals a shocking secret. This turn of events sends Suzanne into an unexpected candy-cane spiral of debauchery. Clark's contribution to the Christmas movie canon is equal parts shocking, hilarious, and genuinely sad. (MT)
Monday, June 24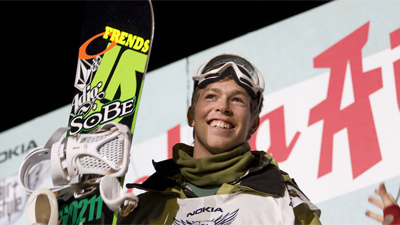 The Crash Reel (Lucy Walker, 109m, 7pm) — I'm not sure if knowing the story of snowboarder Kevin Pearce before watching Walker's devastating documentary will help to lessen the blow, but in either case, it's a serious crusher. While those terms might sound like bad puns considering this film's subject matter, the fact remains: The Crash Reel delivers an emotional concussion. See this film with a crowd if you can (Pierce and his family are slated to attend the BAM screening alongside Walker), but if you are reading this and aren't in NYC, fret not: Walker's HBO Documentary Films release premieres on HBO on Monday, July 15th, at 9pm.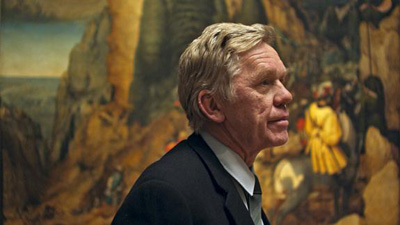 Museum Hours (Jem Cohen, 107m, 9:30pm) — I absolutely loved this hybrid fiction/documentary about the Kunst Art Museum in Vienna, one of the best places to see the paintings of Brueghel. Cohen's film follows a Canadian woman (Mary Margaret O'Hara) who must go to Vienna to visit a dying aunt and she makes friends with an older museum guard (Bobby Sommer). Using, in part, interior monologue voice-over, we hear his thoughts about paintings, life and his city. We also watch the couple experience the city together and share their mutual perceptions about their middle-aged lives. Ultimately, Museum Hours is about the space between youth and old age, desire and being, and, most importantly, intent and meaning as in regards to the interpretation of art. It's a fantastic personal film that pulls together many different formal tropes into a focused lyrical exploration of a physical place and a philosophical state of inquiry. (MSR)
Tuesday, June 25
Peaches Does Herself (Peaches, 80m, 7:30pm)
God Loves Uganda (Roger Ross Williams, 83m, 9:30pm)
Wednesday, June 26
C.O.G. (Kyle Patrick Alvarez, 88m, 7pm)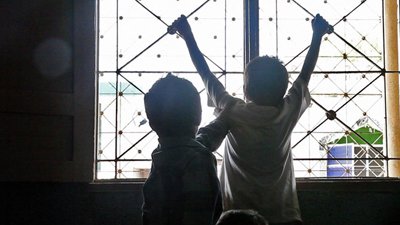 These Birds Walk (Omar Mullick and Bassam Tariq, 71m, 9:30pm) — A striking work of poetic realism, Mullick and Tariq's documentary take us inside the walls of the Edhi Foundation in Pakistan, which was founded by humanist Abdul Sattar Edhi. We first meet this patient old man before the filmmakers turn their attention to the children he has made it his business to protect. Many of them are orphans, and many are runaways, but once we get a glimpse at how they treat each other inside the foundation's walls, one quickly realizes that for these kids, there's no safe haven anywhere to be found. Mullick and Tariq eventually focus on Omar, a troubled adolescent who is a fistfight waiting to happen. It's a credit to the filmmakers that amidst this unrelenting world of hardship, These Birds Walk retains a sense of beauty and at least a flicker of hope. (MT)
Thursday, June 27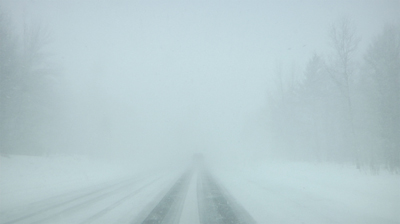 Northern Light (Nick Bentgen, 105m, 7pm) — I realize I'm making a bold statement here, but while watching Nick Bentgen and Lisa Kjerulff's artistic documentary, instead of comparing it to other documentaries, I found myself thinking about Walker Evans and James Agee's Let Us Now Praise Famous Men. Bentgen's family is from this frozen corner of the country, and it shows in each and every frame. Patient, observant, and deeply generous, Northern Light is a welcome respite from the typical message-based nonfiction one stumbles across seemingly everywhere these days.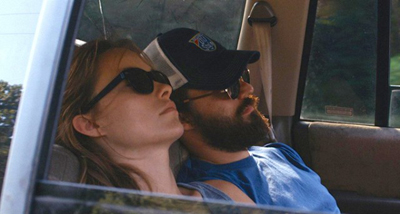 Drinking Buddies (Joe Swanberg, 90m, 8:30pm) — In sharp contrast to his navel-fellating videography of the past decade, with Drinking Buddies, Joe Swanberg proves to the world that he knows how to make a bona fide movie. Midway through this superficially familiar naturalistic rom-com, which charts the flirtatious relationship between the otherwise committed Luke (Jake Johnson) and Kate (Olivia Wilde), it becomes clear that Swanberg has a very important choice to make: is he going to do the expected thing, or is he going to make a decision that movies like this are often too chickenshit to make? Refreshingly, he opts for the latter, delivering a conclusion that gets all the way there because it never goes there. (MT)
Documentary Shorts (Lori Felker/Jason Willis/Kevin Jerome Emerson/Dustin Guy Defa/Rachel Mayeri/Michael Almereyda/Joe Callender/Jon Hurst/Sergio Oksman, 88m, 9:30pm)
Friday, June 28
Continental (Malcolm Ingram, 85m, 6:45pm)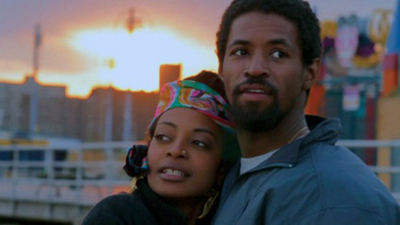 Newlyweeds (Shaka King, 87m, 9:30pm) — Films about complicated African-Americans, ones that don't fit into readily digestible archetypes (you know, like most of the black folks I know) so rarely get made that when one does, it feels like a minor miracle. The forgotten gem of Sundance's NEXT Section, Shaka King's remarkably self-assured low budget debut Newlyweeds is this year's winner of the "incredible black indie overshadowed due to market forces/overabundance of notable indies in Park City" sweepstakes. Meditating on a pair of middle class, 20-something Bed-Stuy stoners, one of whom has a hilarious but understandably depressing job as a repo-man (complete with an astoundingly ascerbic partner), Newlyweeds is very funny, but it contains multitudes beyond its spare sleekness. It's the rare comedy which shows with unflinching, yet never maudlin, honesty just how addiction, even to something as innocuous as bud, is as big of a impediment to growth and mutual understanding as selfishness and dishonesty. (BH)
***Closing Night Film***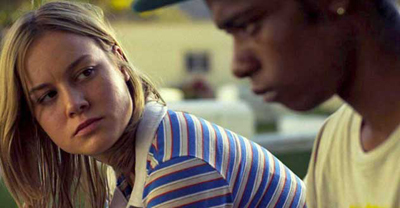 Short Term 12 (Destin Daniel Cretton, 96m, 8:30pm)  — It's no wonder that Destin Daniel Cretton's film took home both the Grand Jury Prize and Audience Award at this year's SXSW Film Festival (and continues to do so at fests wherever it plays), for it does just about everything right on its way to the finish line. It sounds like some sort of backhanded compliment/criticism, but I perhaps found it too right on to make me become emotional while watching it (soooo many people I spoke to said it made them cry real world tears). Yet its heart is in such the right place and the performances are all so strong (especially Brie Larson and Keith Stanfield) that one can't help but be smitten by it. (MT)