HOME VIEWING PICKS
11/12/13
[TWO NOTES: 1) We are renaming this column moving forward in order to hopefully include as many new VOD additions as possible, though there are admittedly lots of kinks to work out because the world of distribution is so incredibly complicated and it's hard to be as comprehensive as we'd like to be! 2) We are finally incorporating iTunes into the fold.]
Pick of the Week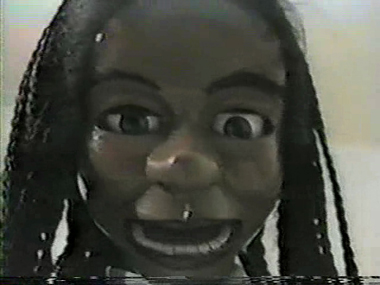 The Films of Chester Novell Turner: Black Devil Doll From Hell and Tales From The Quadead Zone (Massacre Video) — For far, far, far too long, the landmark work of American director Chester Novell Turner has been unavailable to the masses. But the thrilling day has come for these berserk, hilarious, terrifying, deranged, micro-budget, VHS-shot works of 1980s genius to be unleashed upon the masses. Halloween ain't over just yet, kiddies! Available: DVD
Highly Recommended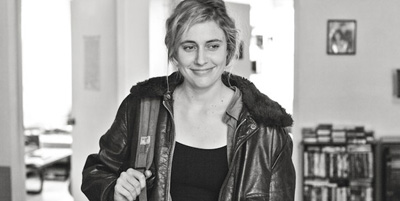 Frances Ha (Criterion) — We here at HTN so enjoyed Noah Baumbach and Greta Gerwig's movie that we reviewed it twice! (First by Tom Hall and then again by yours truly.) It really is an unexpectedly buoyant delight from a director who typically finds humor in dark, uncomfortable places. Available: Blu-ray/DVD
, Amazon Instant
, iTunes
Prince Avalanche (Magnolia) — David Gordon Green's latest is set in 1988 in the wake of a nameless wildfire. Alvin (Paul Rudd) and Lance (Emile Hirsch) are highway road workers tasked with restoring the back roads—really just one—putting down posts, painting those lines, watching them dry. Alvin and Lance's rapport disintegrates, then regenerates. At times they harbor true hate for one another; each exhibits characteristics the other abhors, though perhaps wishes they possessed. Once all is laid bare, they realize that they are not so different, that there isn't just one way not to fit in. Their friendship, like the film itself, is a communion, a commingling of disparate needs and fears, of failures and dreams. Prince Avalanche is never one thing; it's everything at once. Read Jesse Klein's full HTN review as well as A Conversation With David Gordon Green. Available: DVD
, Blu-ray
, Amazon Instant
, iTunes
Barbara (Kino Lorber) — Available: DVD
, Blu-ray
New/Old to DVD/Blu-ray
City Lights (Criterion) — Available: Blu-ray/DVD
Nosferatu: 2-Disc Deluxe Remastered Edition (Kino Lorber) — Available: DVD
, Blu-ray
Akira: 25th Anniversary Edition (Funimation) — Available: DVD
, Blu-ray/DVD Combo
Shoot The Sun Down: Director's Cut (Kino Lorber) — Available: DVD
, Blu-ray
Have Not Seen Yet But Really/Kinda/Sorta/Maybe Wanna
BAM150 (Cinema Guild) — Available on DVD
, iTunes
Blackfish (Magnolia) — Available on DVD
, Blu-ray
, Amazon Instant
, iTunes
Grabbers (MPI Home Video) — Available on DVD
, Amazon Instant
, iTunes
I Declare War (Image) — Available on DVD + Digital Copy
, Blu-ray + Digital Copy
, Amazon Instant
, iTunes
Ip Man: The Final Fight (Well Go USA) — Available on DVD
, Blu-ray
, Amazon Instant
, iTunes
Dealin' With Idiots (MPI Home Video) — Available on DVD
, Amazon Instant
, iTunes
Paradise (Image) — Available on DVD
, Blu-ray
, iTunes
2 Responses to "HOME VIEWING PICKS"
ds Says:
November 13th, 2013 at 4:23 am

For films without accompanying write-ups, could you please mention either the year of release or the name of the director (or both), to avoid confusion with films with same/similar titles? Thanks.

tully Says:
November 13th, 2013 at 3:55 pm

Moving forward, will do. Typically, though, assume that whatever version is being mentioned here is not the crappy modern retread version. But there are exceptions to that rule, so it is a good idea to clarify at all times moving forward!
Leave a Reply