Short Film Contest Winner/Runners Up: Summer '15
Once again another Hammer to Nail Shorts Contest has come and gone and once again, all of us here at the site marvel at the sheer awesome of the entries. While of course the contest is fun, it's also exciting to see so many great shorts by filmmakers of varying ages, experiences and backgrounds. I know you're probably thinking "he's just saying that to be nice." But it's true! I swear it! All of the shorts entered in the contest (over 40!) were solid efforts and I once again was glad I'm not a judge in this thing. Speaking of judges, let's meet them!
Kris Swanberg is an actress, writer and director who resides in Chicago. Some of her previous work includes Empire Builder and It Was Great, But I Was Ready to Come Home which are both available now on Vimeo On-Demand. Her latest film Unexpected, which made it's debut at the 2015 Sundance Film Festival, is in theaters and on-demand NOW!
Houston King is a film industry veteran of over fifteen years. Of late his work has been focused on producing the latest films from Andrew Bujalski including Beeswax, Computer Chess and most recently Results which premiered at the 2015 Sundance Film Festival and is now available via VOD, iTunes and Amazon Instant. His latest credit is that of Executive Producer of Tim Blake Nelson's Anesthesia.
Michael Tyburski is a Brooklyn based writer/director with four short films to his credit. His latest short film Actor Seeks Role won the Hammer to Nail Shorts Contest for Spring, 2015 and you can watch it right now at this link!
Thanks judges!
Just a reminder of what our winners are going to get and then we're onto the moment you've all been waiting for.
The winner and runners-up (spoiler alert: there's 2 this time!) receive entry fee waivers to the following film fests: IFFBoston, Maryland Film Festival, Nashville Film Festival, Montclair Film Festival, Sarasota Film Festival, Hamptons International Film Festival, Oak Cliff Film Fest, St. Cloud Film Fest, Austin Film Festival, Sun Valley Film Fest,  Julien Dubuque International Film Festival,  Northside Festival, AFI Fest and Oxford Film Fest!!
ALSO JUST ADDED FOR THIS CONTEST!! The Winner of the Summer Shorts Contest will get a ONE YEAR SUBSCRIPTION TO FANDOR!!! Runners up will each receive a 6 month subscription!
Huge thanks to all the festivals and Fandor for their support!
On with the show…
RUNNER-UP 
RPG (Written and Directed by Sadie Rogers, 12:09)
RPG is a solid short film. Quick, to the point but with real character development and lots of great humor. As Houston King put it, "RPG is a realistic, funny and affectionate take on role playing game aficionados.  +10 Hit points!" They have a great Facebook Page as well so check 'em out.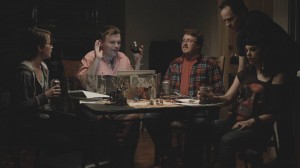 RUNNER-UP 
Our other runner-up is The Little Deputy (Directed by Trevor Anderson, 8:56)
Trevor Anderson's hybrid-doc made its premiere at Sundance, 2015 and for good reason. It's an intriguing, funny and insightful story that's also very personal. Michael Tybursky added "Reminiscent of a George Kuchar video diary, the piece breaks away from the usual found footage documentary style as it explores a revealing account of a single moment in time. Crossing formats and technique, the film is as honest as it is pleasing to watch."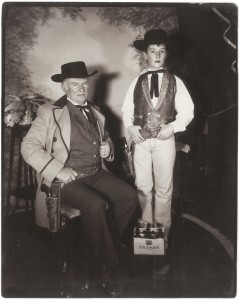 WINNER
The winner of our 2015 summer short film contest is….
Hernia (written and directed by Jay Giampetro, 11:55)
Jay Giampietro's Hernia may be short but rarely is such a strong character rendered so completey in a short as "Rudy," the afflicted protagonist played by Stephen Gurewitz. A whiny, needy New Yorker in the vein of Woody Allen but with a little more panache, Gurewitz is a guy to keep an eye on. But Giampetro also stars by rendering the look and feel of this film in a classic New York style with claustrophobic layers to it. As juror Kris Swanberg concurred "Our pick for winner is Hernia, whose portrayal of it's main character, Rudy, is both comedic and sympathetic and whose smart writing and smarter filmmaking bring to mind New York comedies of the 1970's."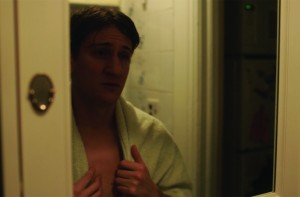 Sadly, Hernia has an upcoming premiere that temporarily precludes it from being shown here this week. We promise to devote some space to Hernia when it's festival run slows down. In the meantime you can follow Jay Giampietro on Instagram and should, great street photography!
So, there you have it, another Hammer to Nail Shorts Contest in the books. Stay tuned as we'll be announcing details on our Fall Shorts Contest very soon!