THE TASTE OF THINGS Trailer: Juliette Binoche & Benoît Magimel Star In Tran Anh Hung's Culinary Love Story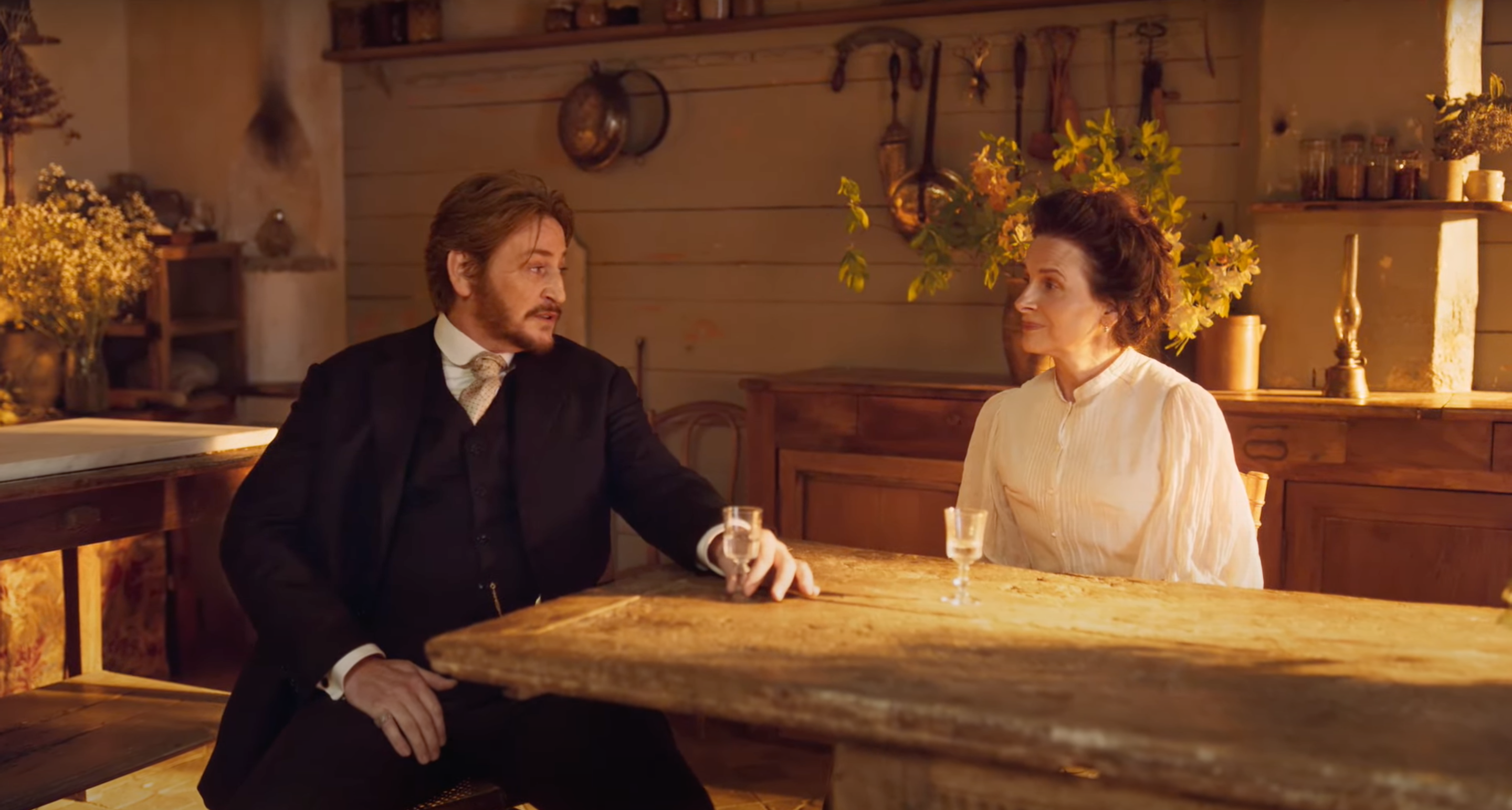 Get ready to swoon and drool over Tran Anh Hung's 19th-century kitchen romance, The Taste of Things (The Pot-au-Feu). It stars French megastars Juliette Binoche and Benoît Magimel as a chef and restaurant owner, respectively, who have developed a decades-long brewing attraction to one another. The film, which won Hung the Best Director award at this year's Cannes, is considered one of the most pleasurable and romantic films of the year. To top that off, it has secured its place as France's official Oscars submission over the Palme d'Or winner Anatomy of a Fall. It is now playing at the 61st New York Film Festival before being released in theaters in early 2024. IFC Films has just released the appealing official trailer.
Here's the official synopsis:
Set in France in the late 19th century, the film follows the life of Dodin Bouffant (Benoît Magimel) as the preeminent chef living with his personal cook and lover Eugénie (Oscar®-winner Juliette Binoche). Eugénie and Dodin share a long history of gastronomy and love. While emotions remain contained, the culinary discoveries are, on the other hand, breathtakingly exquisite. The only hitch is that Eugénie refuses to marry Dodin. So, the food lover decides to do something he has never done before: cook for her. 
The Taste of Things arrives in select theaters February 9, before expanding nationwide on February 14. Watch the official trailer below.