THE STROLL Trailer: Sundance-Winning Doc Explores a Sisterhood of Trans Sex Workers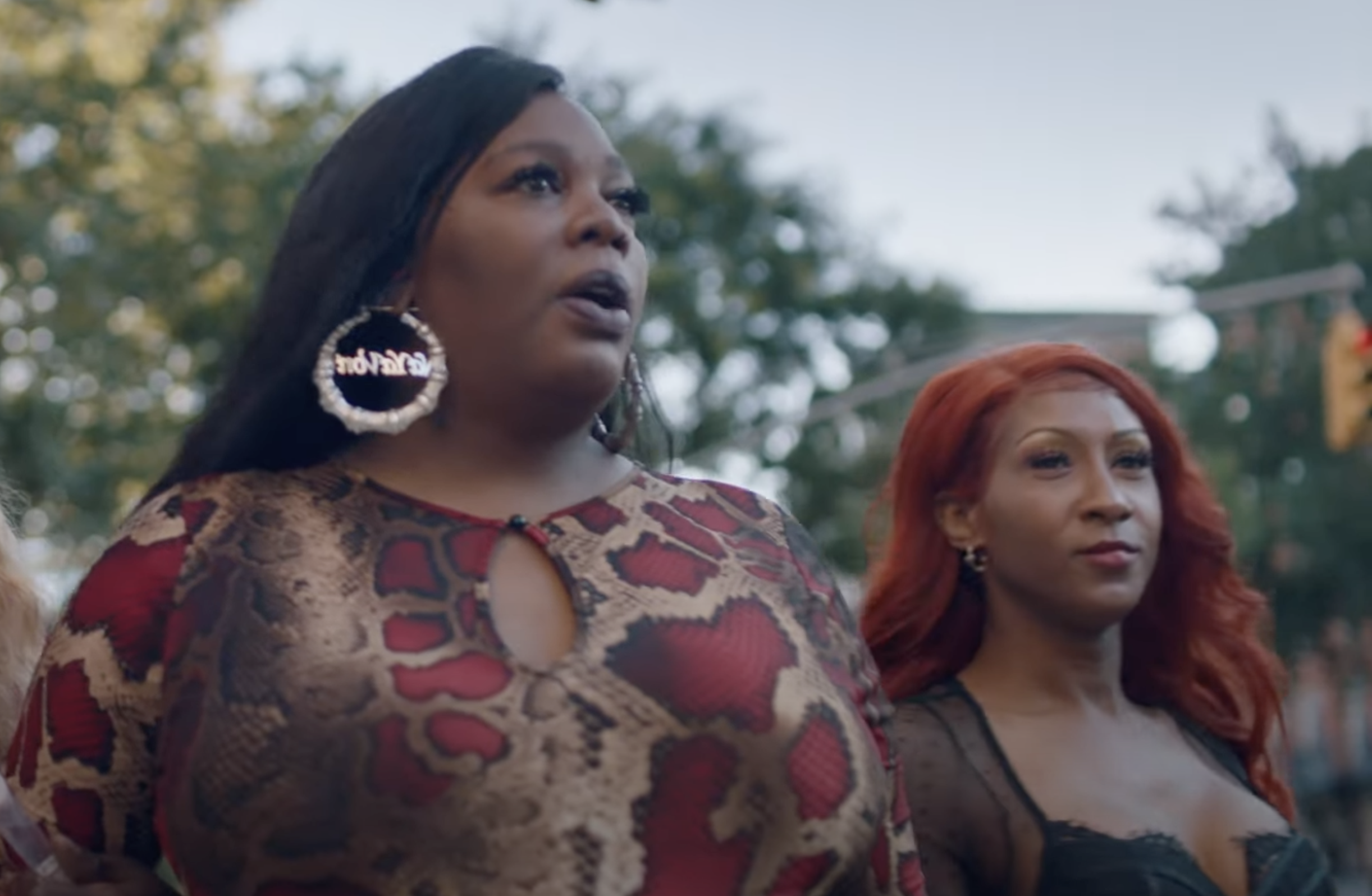 One of the documentaries that captured the hearts of Sundance viewers this year was Kristen Lovell and Zackary Drucker's The Stroll. The HBO documentary explores the history of NYC's Meatpacking District from the perspectives of the transgender sex workers who lived and worked there, one of whom included Lovell herself. They recall the years of discrimination, violence, policing, and gentrification that lead to the movement for transgender rights. It won the Sundance U.S. Documentary Special Jury Prize for Clarity of Vision. The film has received praise for Lovell and Drucker's direction, as well as how it celebrates the strength and resilience of the trans women of color who stood their ground on West 14th Street, which they called "The Stroll." Even as we are now in the middle of Pride Month, it is a relevant testament to one of the ongoing fights for rights within the LGBTQIA+ community. HBO has now released a trailer ahead of its release later this month.
In her review from Sundance, Bears Rebecca Fonte wrote "Lovell herself spent years on The Stroll and her personal connection to the story and the women she interviews give her film an authenticity that no other film about this topic has ever achieved… The Stroll never shies away from the danger of life as a sex worker, but it also attempts to capture what has never really been allowed liberty, the joy, and shelter these women often found amongst this community, their community. At a time when trans women had few safe spaces, the Stroll was full of people who understood their experience and had their back… Lovell and Drucker never run out of unique ways to break down their subject matter. The Stroll is an important documentary. It is a Black transgender former sex worker director, telling the story of her community. But more than that, it is elegantly made, well-paced, emotional, honest, and packed full of knowledge. I've rarely seen a film so complete and satisfying… The Stroll will be forever captured and preserved in Lovell and Drucker's instant-classic film."
Here's an official synopsis:
When director Kristen Lovell moved to New York City in the 1990s and began to transition, she was fired from her job. With so few options to earn money to survive, Kristen, like many transgender women of color during this era, began sex work in an area known as "The Stroll" in the Meatpacking District of lower Manhattan, where trans women congregated and forged a deep camaraderie to protect each other from harassment and violence. Reuniting her sisters to tell this essential New York story from their first-hand experiences, Kristen's intimate narration and interviews bring an astonishing array of archival material of bygone New York from the 1970s through the early 2000s to life. 
Watch the trailer below. Streaming on Max June 21.