THE HOLDOVERS Trailer: Paul Giamatti & Alexander Payne Reunite for '70s-Set Dramedy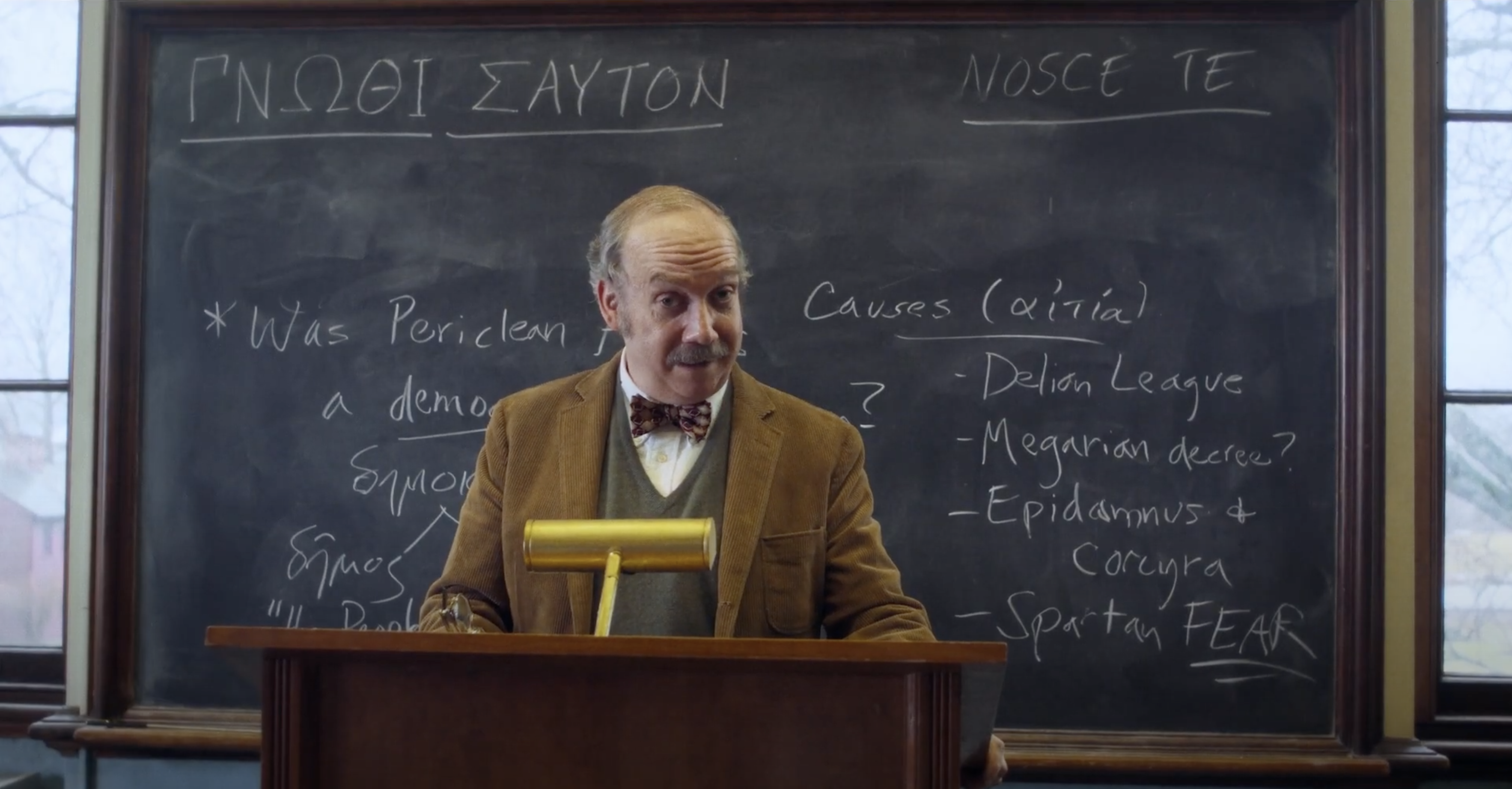 Almost 20 years after working together on Sideways, director Alexander Payne and star Paul Giamatti reunite for a new dramedy. The Holdovers, Payne's first film since 2017's Downsizing is from an original script by David Hemingson based on his own experiences. It stars Giamatti as a disliked, misanthropic boarding school teacher in the 1970s who finds himself supervising a rebellious 15-year-old student (newcomer Dominic Sessa) over Christmas break. Focus Features will release Payne's eighth feature this November, and has just released an official trailer that gives a bit of a 1970s throwback. Given the release date, it's safe to assume a fall festival rollout.
Here's the official synopsis:
From acclaimed director Alexander Payne, THE HOLDOVERS follows a curmudgeonly instructor (Paul Giamatti) at a New England prep school who is forced to remain on campus during Christmas break to babysit the handful of students with nowhere to go. Eventually, he forms an unlikely bond with one of them — a damaged, brainy troublemaker (newcomer Dominic Sessa) — and with the school's head cook, who has just lost a son in Vietnam (Da'Vine Joy Randolph).
Watch the trailer below. Opening in select theaters November 10, and everywhere November 22.