THE BOY AND THE HERON English Trailer: Hayao Miyazaki's Opus Arrives in December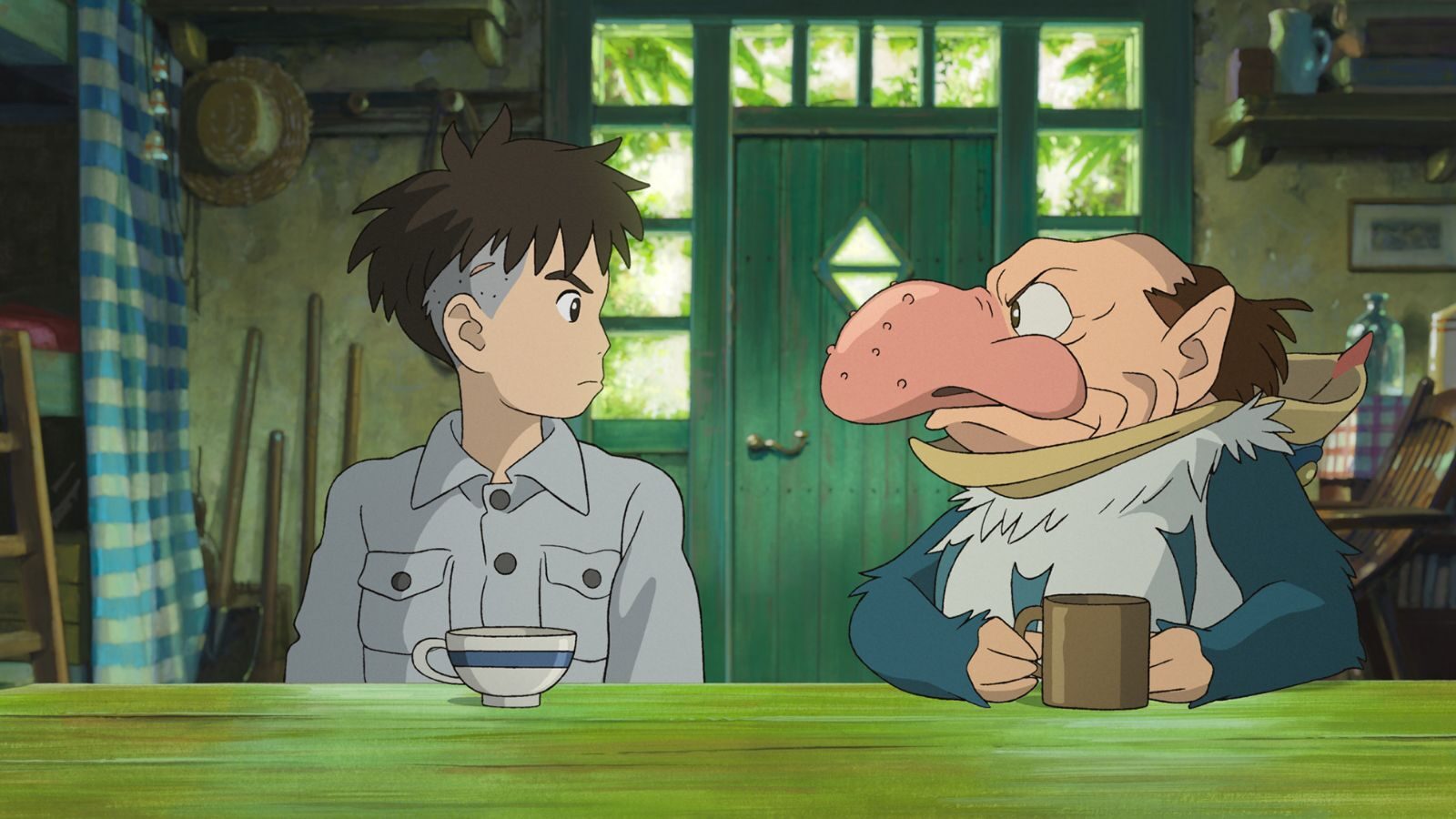 From Claire Danes as a forest warrior in Princess Mononoke to Christian Bale as a wizard in Howl's Moving Castle, the films of Hayao Miyazaki surely know how to attract A-list talent. That is the case once again with The Boy and the Heron, his first film in 10 years – and possibly his last. Titled "How Do You Live?" in Japan, it made a splash on the festival circuit this year at TIFF, NYFF, and BFI London where it captivated its audiences. It is now getting closer to its release this December with a newly English-dubbed version with a starry cast lending their voices. The ensemble features Christian Bale (in his Studio Ghibli return), Robert Pattinson, Florence Pugh, Dave Bautista, Gemma Chan, Willem Dafoe, Karen Fukuhara, Mark Hamill, and Luca Padovan as the titular boy. The cast recorded their dub under the SAG-AFTRA Foreign Dubbing Agreement. GKIDS has just released the breathtaking English trailer ahead of its release in theaters and IMAX next month.
Inspired heavily by Miyazaki's childhood, the film centers on 12-year-old Mahito (Padovan) living with his father (Bale) and aunt (Chan) in World War II Japan after the death of his mother. While coping with his grief and new surroundings, he uncovers a secret, enchanting world with a mysterious, yet pestering grey heron (Pattinson) as his guide. Miyazaki directed The Boy and the Heron from his own script. Longtime collaborator Joe Hisaishi composes the film's score while J-pop star Kenshi Yonezu performs the theme song "Spinning Globe."
GKIDS will release both the English and original Japanese versions theatrically. Special preview engagements for the film begin in New York and Los Angeles on November 22, before Thanksgiving. The film will expand nationwide on December 8.
See below the trailer and poster for the English-dubbed version.