SOMETIMES I THINK ABOUT DYING Trailer: Daisy Ridley Contemplates Mortality & Connection in Sundance Dark Comedy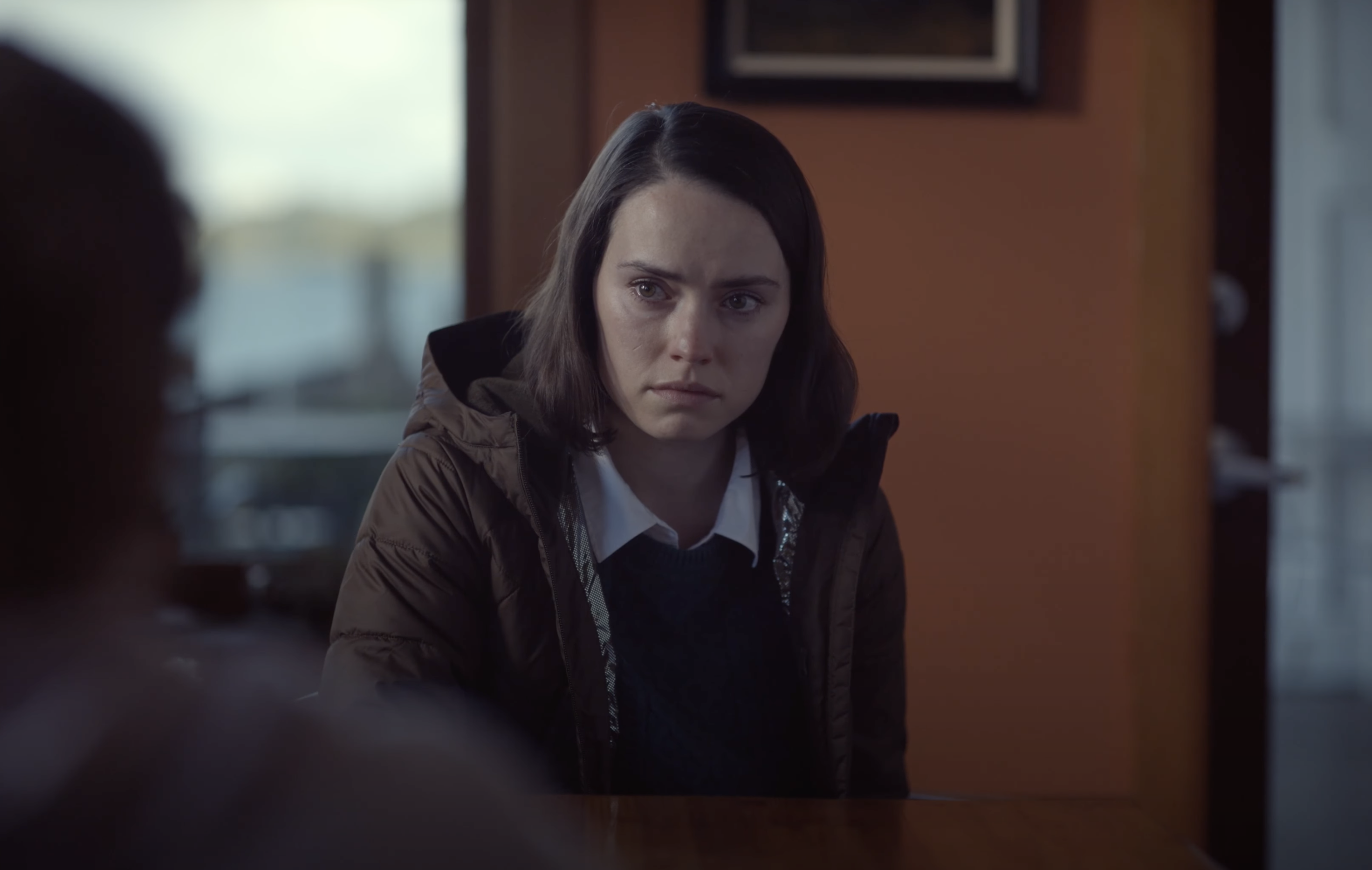 Sometimes in this day in age, it may be easier for some of us to settle in our own worlds than leave our comfort zones. But what happens when there is an opportunity for a genuine connection? That's what Daisy Ridley tries to find out for herself in director Rachel Lambert's Sometimes I Think About Dying. Based on the short film of the same name by Stefanie Abel Horowitz (who also co-wrote the film), Ridley stars as a small-town office cog who daydreams depressing thoughts in her spare time. But her mundane daily routine is interrupted by the arrival of a new colleague (Dave Merheje, Ramy) who takes a shine to her. It had its world premiere at Sundance to a warm reception for its imaginative, yet life-affirming story. The film also stars Parvesh Cheena, Marcia DeBonis, Megan Stalter, Brittany O'Grady, and Bree Elrod. Ridley also produced it alongside Brett Beveridge, Lauren Beveridge, Dori Rath, and Alex Saks. Oscilloscope Laboratories has just released the official trailer ahead of its January release.
Here's the official synopsis:
Lost on the dreary Oregon coast, Fran finds solace in her cubicle, listening to the constant hum of officemates and occasionally daydreaming to pass the time. She is ghosting through life, unable to pop her bubble of isolation, when a friendly new coworker, Robert, persistently tries to connect with her. Though it goes against every fiber of her being, she may have to give this guy a chance. Director Rachel Lambert and team craft beautiful cinema for this delicately told story of love for the socially awkward and emotionally challenged. The film is made all the more human by its lovely cast, most prominent in the penetrating eyes of lead actress/producer, Daisy Ridley, and the caring smile of lead actor, Dave Merheje. SOMETIMES I THINK ABOUT DYING is an unexpected fable on the virtues of living.
Sometimes I Think About Dying opens in theaters January 26. Watch the official trailer below.