QUEEN OF GLORY Trailer: A Woman Receives An Unexpected Inheritance In Winning Dramedy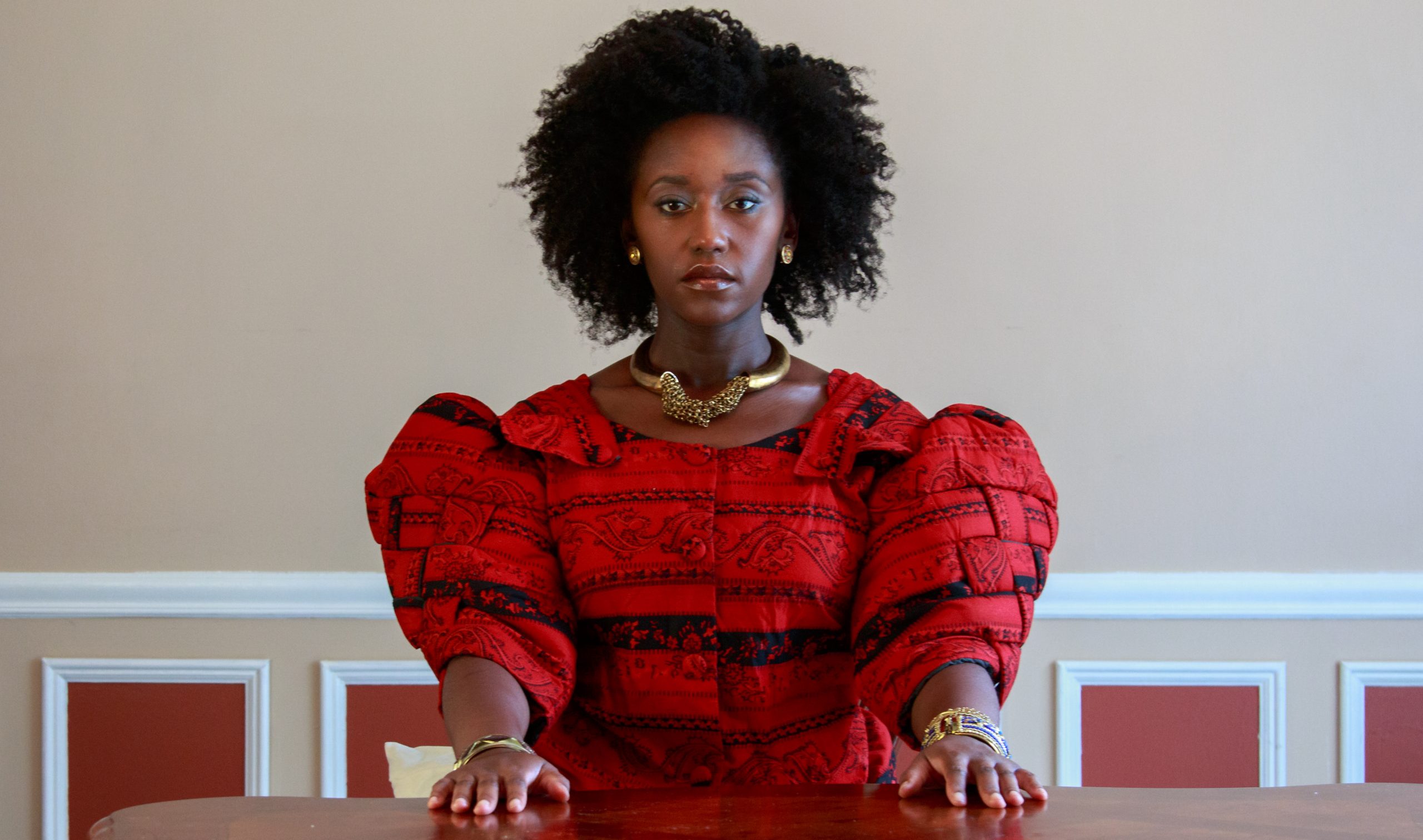 Writer-director-star Nana Mensah made a splash at the 2021 Tribeca Film Festival with her feature directorial debut, Queen of Glory, where she was awarded Best New Narrative Director. Set mainly in an immigrant Bronx community, Mensah stars as a woman whose recently deceased mother left her the small Christian bookstore she ran. The film was more recently nominated at the Independent Spirit Awards for Best First Feature and Best Supporting Male for Meeko Gattuso as the kindhearted bookstore employee Mensah's character befriends. Film Movement has set it for a July 15th theatrical release in NYC at BAM, followed by a national rollout the week after.
Here's an official synopsis:
Sarah Obeng (Nana Mensah, Netflix's "The Chair"), a doctoral student at Columbia University, is weeks away from following her very married boyfriend to Ohio when her mother suddenly passes away. Her inheritance? King of Glory, a small Christian bookstore serving a Ghanaian immigrant community in the Bronx. Tasked with arranging her mother's funeral according to her family's traditional expectations, Sarah must simultaneously navigate her plans to relocate as well as the unexpected return of her estranged father, all while grappling with the bookstore. Aided by an only-in-New York ensemble of Eastern European neighbors, opinionated aunties, and a no-nonsense ex-con employee, Sarah must face her new responsibilities while figuring out how to remain true to herself.
In this review from Tribeca 2021, HtN wrote, "Many will relate to writer/director/star Nana Mensah's genuine, touching, and endearing directorial debut, Queen of Glory… She has put forth a striking New York story that is both hopeful and true to life… Mensah proves herself as a triple threat, marking the beginning of a bright new face in indie film."
Check out the trailer and poster below: