POOR THINGS Trailer: Emma Stone & Yorgos Lanthimos Reunite for Bizarre Victorian Fantasy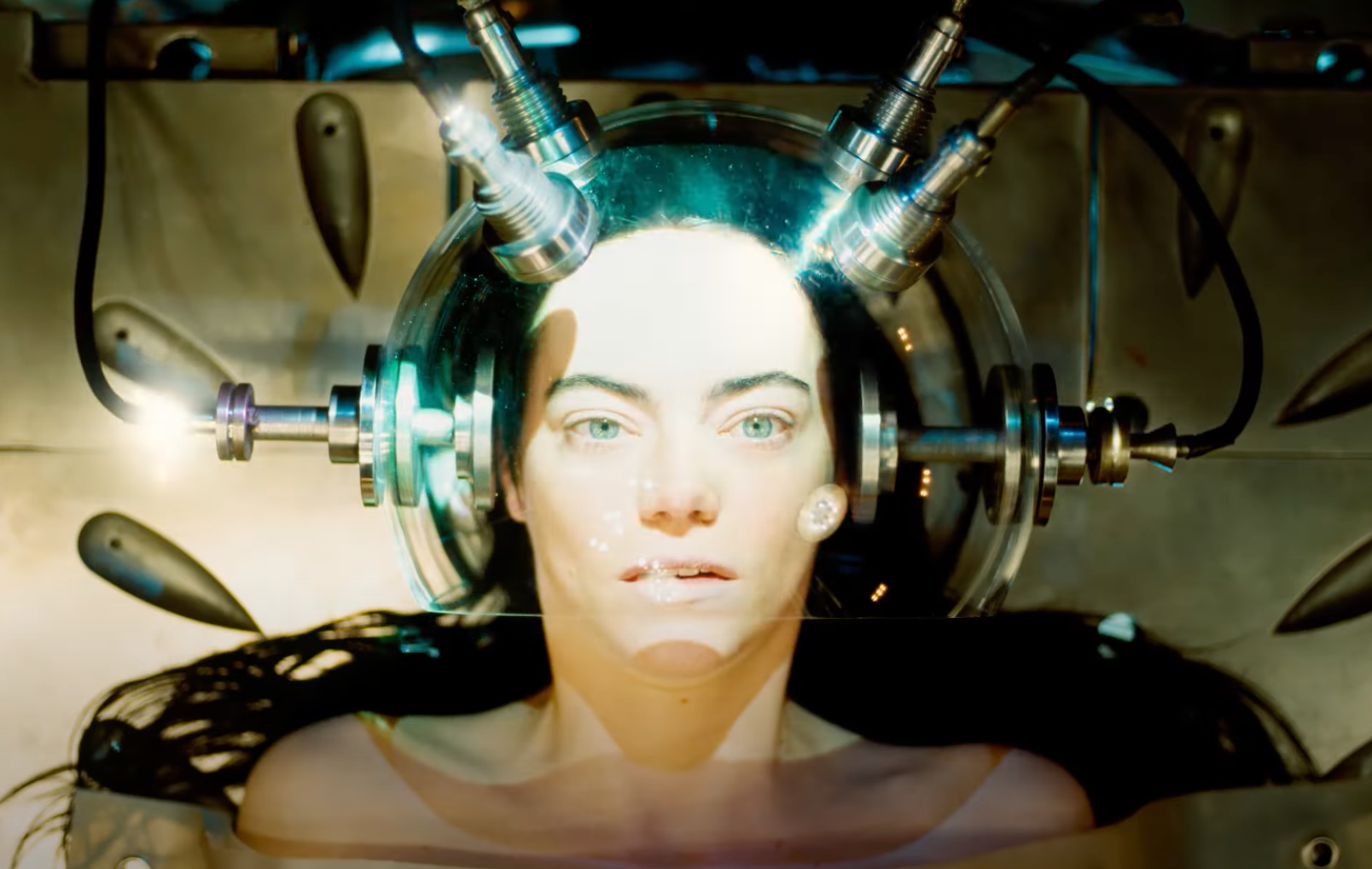 Five years after working together on The Favourite, director Yorgos Lanthimos (The Lobster, Dogtooth) and star Emma Stone reunite for a more jaw-dropping British tale.
Poor Things is Lanthimos's first feature in five years and opens in theaters early this fall. The Favourite co-writer Tony McNamara adapts Alasdair Gray's novel for the big screen, which gives it a whole new twist on the Frankenstein story. Stone stars as Bella Baxter who is brought back to life by an unusual and radical scientist (Willem Dafoe), but to some abnormal effects. As she ventures out into the world eager to learn, she winds up in the company of a slick lawyer (Mark Ruffalo) on a worldwide adventure. The cast also includes Ramy Youssef, Jerrod Carmichael, Christopher Abbott, Margaret Qualley, Damien Bonnard, and The Tragedy of Macbeth breakout Kathryn Hunter. Judging from the release date, we can assume it will have its world premiere at either the Venice Film Festival or Toronto International Film Festival.
Here's the official synopsis:
From filmmaker Yorgos Lanthimos and producer Emma Stone comes the incredible tale and fantastical evolution of Bella Baxter (Stone), a young woman brought back to life by the brilliant and unorthodox scientist Dr. Godwin Baxter (Willem Dafoe). Under Baxter's protection, Bella is eager to learn. Hungry for the worldliness she is lacking, Bella runs off with Duncan Wedderburn (Mark Ruffalo), a slick and debauched lawyer, on a whirlwind adventure across the continents. Free from the prejudices of her times, Bella grows steadfast in her purpose to stand for equality and liberation.
See the trailer and poster below. Poor Things opens in theaters September 8.