PARIS, 13TH DISTRICT Trailer: Jacques Audiard's Steamy Tale of Modern-Day Relationships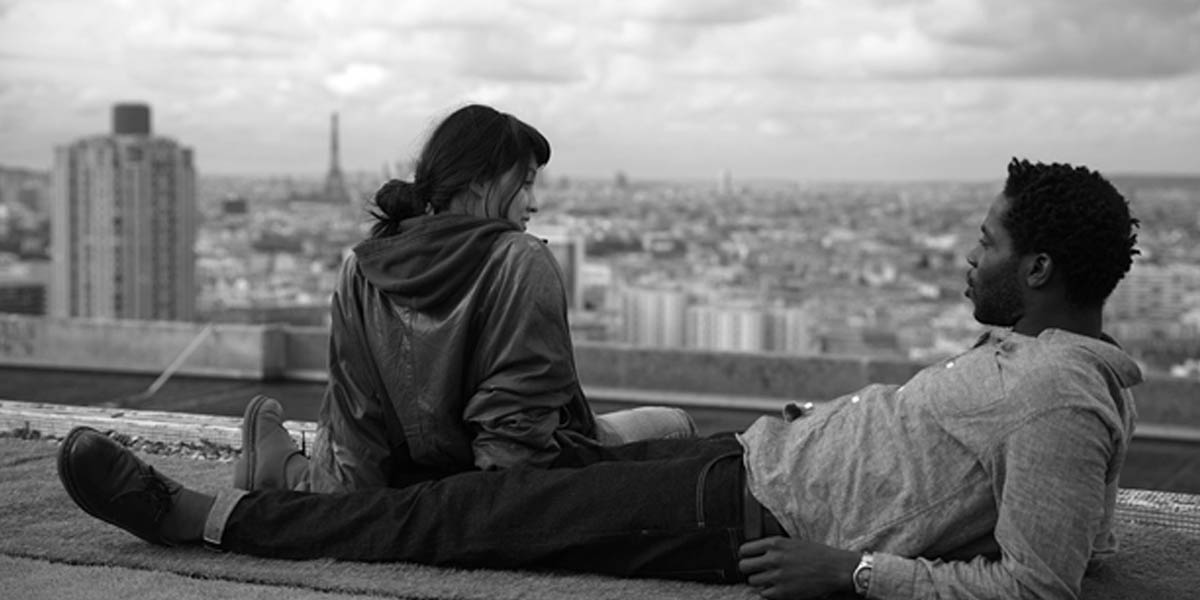 Jacques Audiard (A Prophet; Rust and Bone) made his return to the Cannes Film Festival last year with Paris, 13th District, a black-and-white shot tale of modern-day love and sex set in the City of Lights. His first film since 2018's The Sister Brothers is adapted from a series of cartoon stories by graphic novelist Adrian Tomine, which Audiard co-wrote with Céline Sciamma and Léa Mysius, it centers on a love quadrangle involving three women and one man who are all navigating their own lives and feeling for one another. IFC Films picked it up prior to its Cannes premiere and is set to release it on April 15.
The young and fresh-faced cast includes Noémie Merlant (Portrait of a Lady on Fire), breakouts Lucie Zhang & Makita Samba, and Savages frontwoman Jehnny Beth as the protagonists involved in a web of sexual entanglements. The film was also nominated earlier this year for five César Awards for Best Adapted Screenplay, Most Promising Actress for Lucie Zhang, Most Promising Actor for Makita Samba, Best Cinematography, and Best Original Music.
From their review at Rendez-Vous with French Cinema, HtN called it "a French New Wave throwback that considerately tackles both the joys and drawbacks of relationships in the era of Tinder and OnlyFans… Paris, 13th District is an overall rejuvenating and audacious examination of both the physical interconnectedness and emotional isolation of life. It is by far Audiard's most joyous that speaks to the current moment.
Check out the new trailer below: