LADY CHATTERLEY'S LOVER Trailer: Love & Seduction Take Flight In New Retelling of the Classic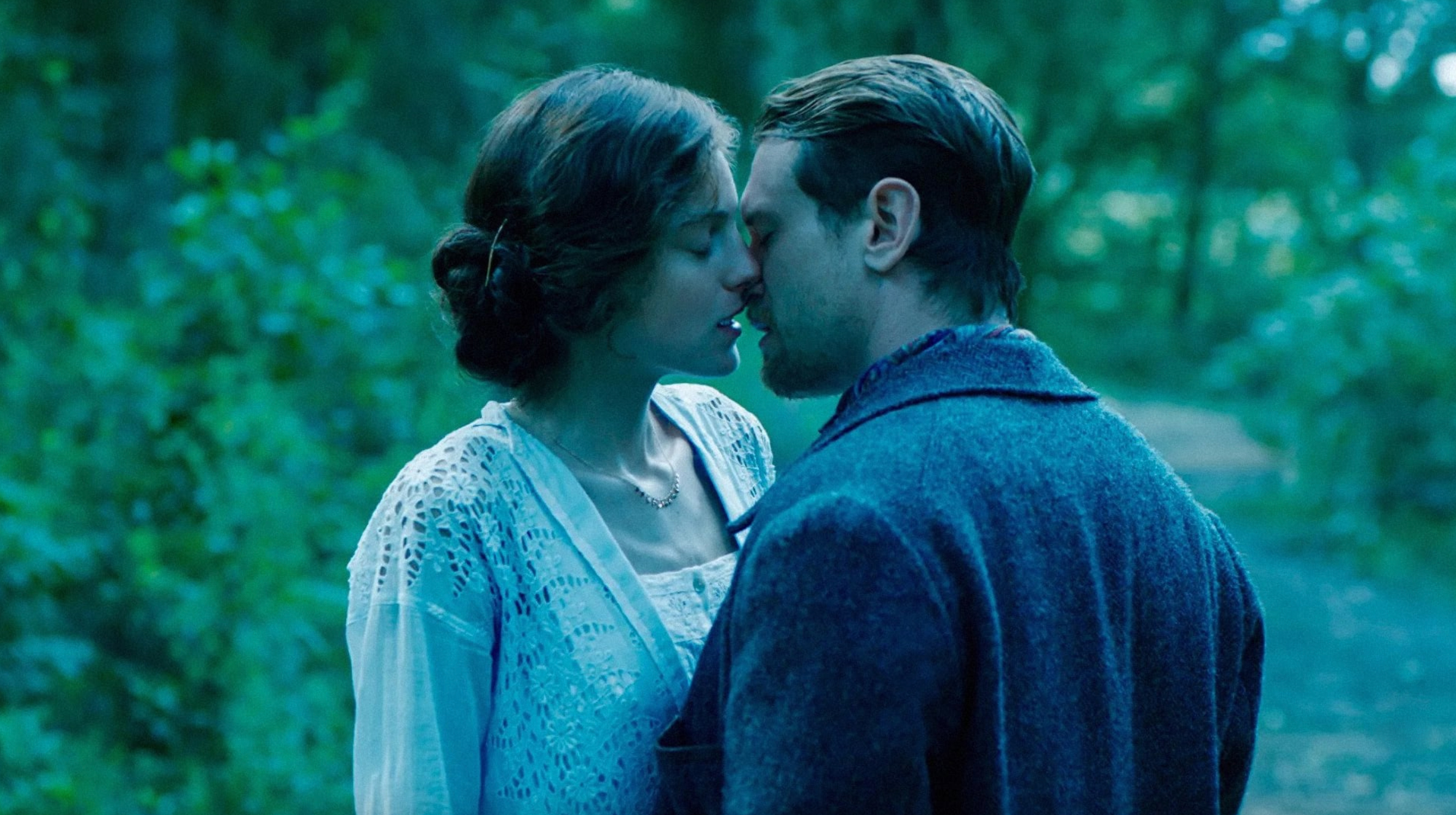 After breaking out as Princess Diana in Season 4 of The Crown, Emma Corrin is about to take our breaths away once again in the new adaptation of D.H. Lawrence's controversial, erotic classic, Lady Chatterley's Lover. Directed by Laure de Clermont-Tonnerre (The Mustang) with a script by David Magee (Life of Pi; Finding Neverland), Corrin stars as the titular Lady Connie Chatterley who embarks on an affair with her estate's gamekeeper (Jack O'Connell) while trying to evade the suspicions of her ailing husband (Matthew Duckett). Netflix will stream it on their platform December 2.
In his review from the Middleburg Film Festival, Chris Reed wrote "Lady Chatterley's Lover is filled with moments of raw beauty and genuine rapture that make the novel's central thesis as universal as ever… Despite my disinterest in extended on-camera sex, [Corrin and O'Connell] have genuine chemistry, and we have no trouble believing their attraction of the mind, heart, and body. The cinematography by Benoît Delhomme (At Eternity's Gate) delivers lovely images to support the blossoming passion. It's a torrid affair, and never grows old."
"When I reread the novel, I thought it could have been written today," director de Clermont-Tonnerre told Vogue. "It's scary that not that much has changed since the '20s. As women, we're still fighting for equality. The idea of a woman being free is still scandalous. You only have to look at what happened with Roe v. Wade, and what's happening now in Iran. This book is about a woman's journey to empowerment, to controlling her body, owning her sexuality and owning her life. My goal was to emphasize her point of view, and to give the audience a visceral experience of a woman experiencing pleasure. It needed to feel accessible."
Watch the trailer below. Streaming on Netflix December 2.