FREMONT Trailer: An Afghan Refugee Seeks Connection In Joyful Sundance Gem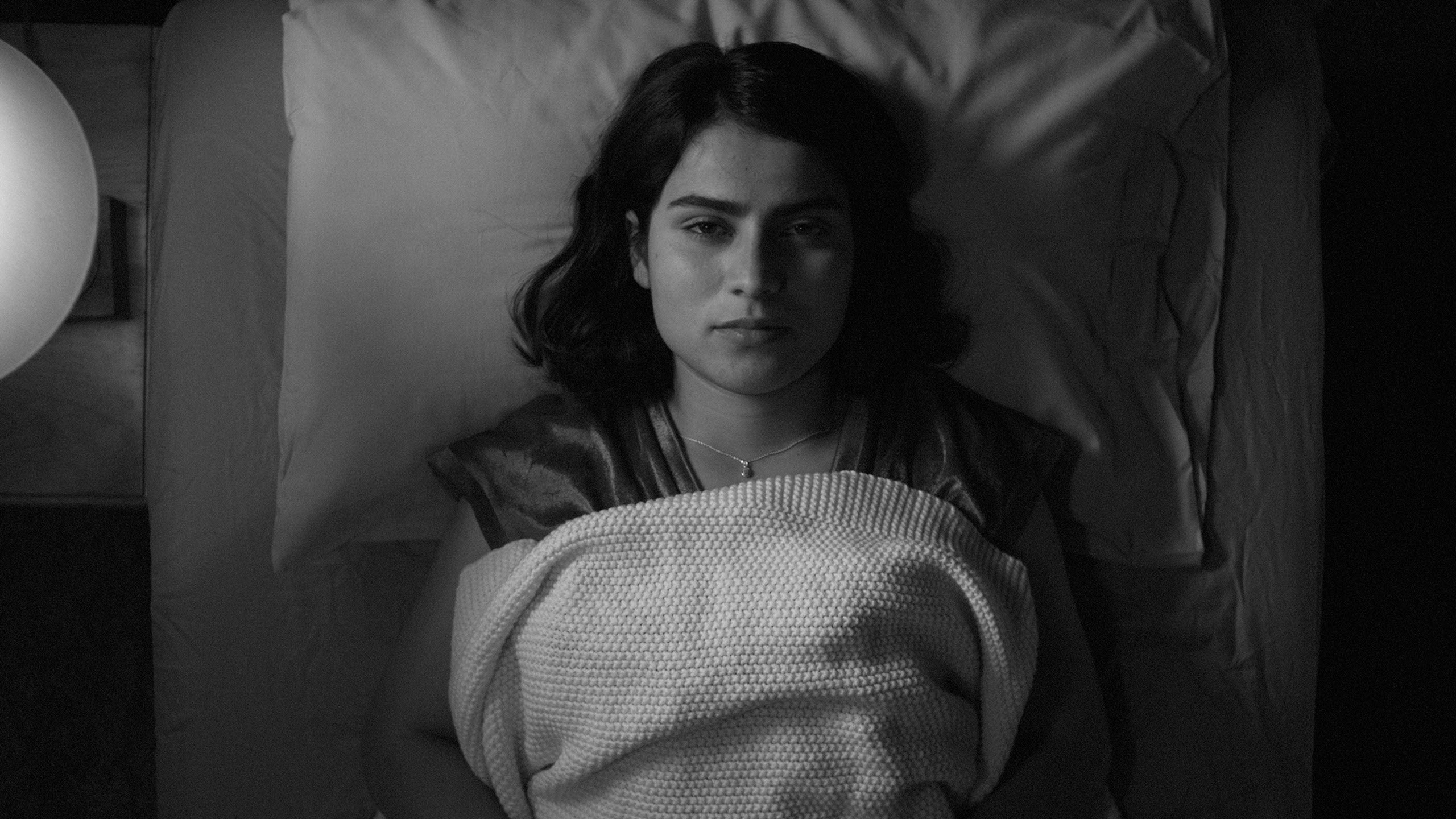 One little film that made big waves at Sundance this year was Babak Jalali's black-and-white dramedy, Fremont. The Jarmuschian tale stars Afghan refugee Anaita Wali Zada, in her first role, as a former U.S. Army translator making her way in the San Francisco Bay Area as a fortune cookie maker. It also stars comedian Gregg Turkington and recent Emmy nominee Jeremy Allen White in a small, but vital role. Jalali co-wrote it with Italian filmmaker Carolina Cavalli (Amanda).
Fremont premiered at Sundance's NEXT section, as well as screened at SXSW and Karlovy Vary. It will open on August 25 in San Francisco at the Roxie, followed by September 1 at New York's IFC Center and Los Angeles' Nuart, with more dates to come. Music Box Films has just released the official trailer.
In his review from Sundance, HtN's editor-at-large Matt Delman wrote "Fremont is one of the most enjoyable discoveries I've come across in the past few years… The story has so many different dimensions that blend together in a profound combination of comedy, melancholy, displacement, loneliness, friendship, and love… The restrained acting is a delight, but the inspired screenplay by Jalali and Cavalli is the real champion here… This little film will make you smile and blush at its mere existence, and I hope to revisit it many times."
Here's the official synopsis:
Each morning Donya (Anaita Wali Zada) leaves her tight-knit community of Afghan immigrants in Fremont, California. She crosses the Bay to work at a family-run fortune cookie factory in San Francisco. Donya drifts through her routine, struggling to connect with the culture and people of her new, unfamiliar surroundings while processing complicated feelings about her past as a translator for the U.S. government in Afghanistan. Unable to sleep, she finagles her way into a regular slot with a therapist (Gregg Turkington) who grasps for prospective role models. When an unexpected promotion at work thrusts Donya into the position to write her own story, she communicates her loneliness and longing through a concise medium: the fortunes inside each cookie. Donya's koans travel, making a humble social impact and expanding her world far beyond Fremont and her turbulent past, including an encounter with a quiet auto mechanic (Jeremy Allen White) who could stand to see his own world expanded.
See the trailer and poster below.