EMILY Trailer: Experience the Life of Emily Brontë in Frances O'Connor's Directorial Debut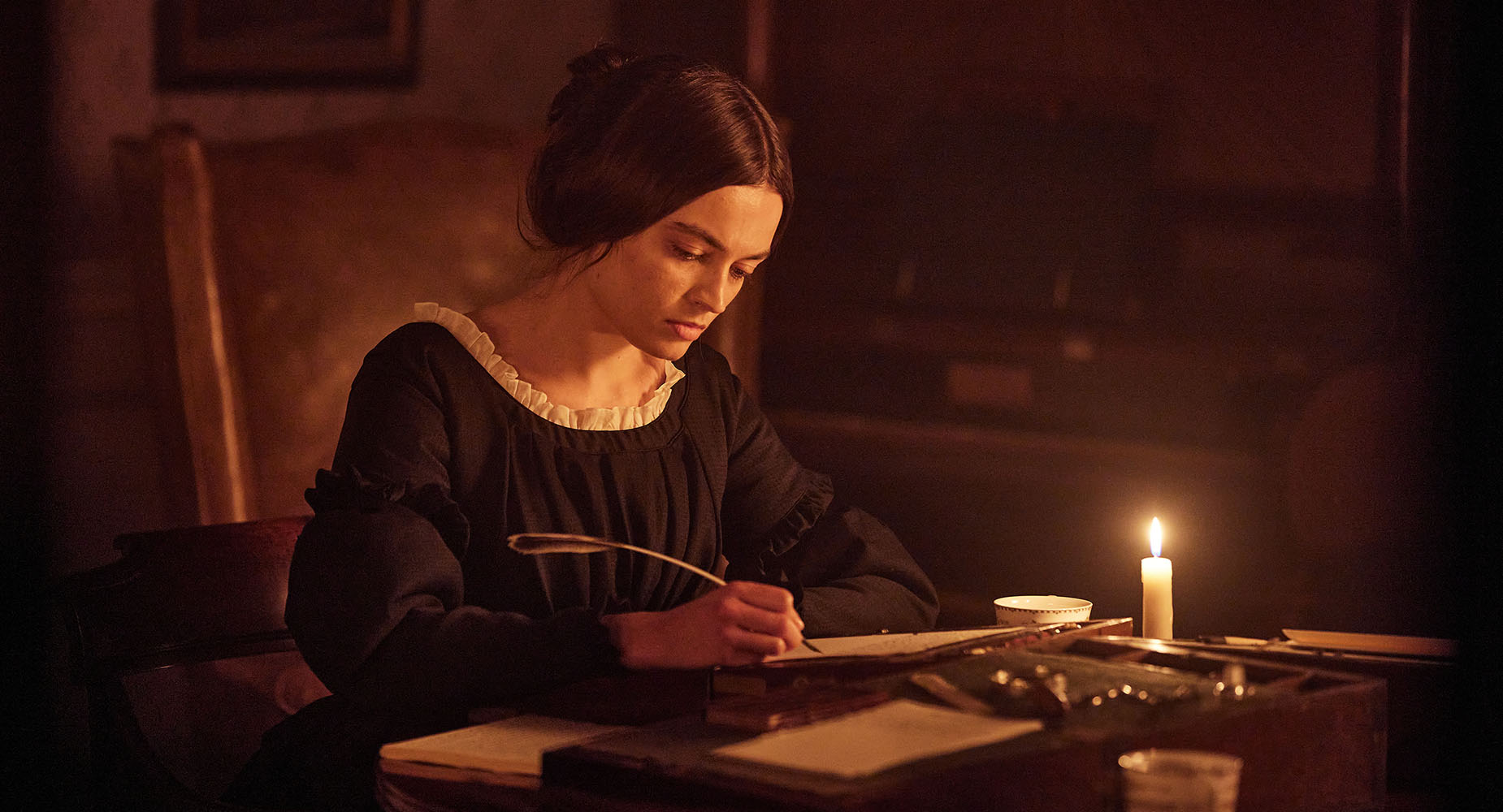 The life of legendary author Emily Brontë has gotten the biopic treatment. Actor-turned-director Frances O'Connor has taken her story and given it a romantic and sensual re-imagining. Emma Mackey (Sex Education) takes the reigns as the ill-fated author whose struggles with the limitations of life in society at the time would turn into inspiration for her pioneering novel, "Wuthering Heights." The film also stars, Fionn Whitehead, Oliver Jackson-Cohen, Adrian Dunbar, Alexandra Dowling, and Amelia Gething.
In his review from TIFF, Chris Reed wrote "Actress-turned-director/screenwriter Frances O'Connor has taken what little details remain of Brontë's short time on Earth and spun a vivid tale of a spirited young woman finding her voice… [Mackey] holds our own imagination with every frame, as worthy a cinematic protagonist as they come."
Here's an official synopsis:
EMILY imagines Emily Brontë's own Gothic story that inspired her seminal novel, "Wuthering Heights." Haunted by the death of her mother, Emily struggles within the confines of her family life and yearns for artistic and personal freedom, and so begins a journey to channel her creative potential into one of the greatest novels of all time.
Bleecker Street will release it in theaters February 17. Check out the trailer below.