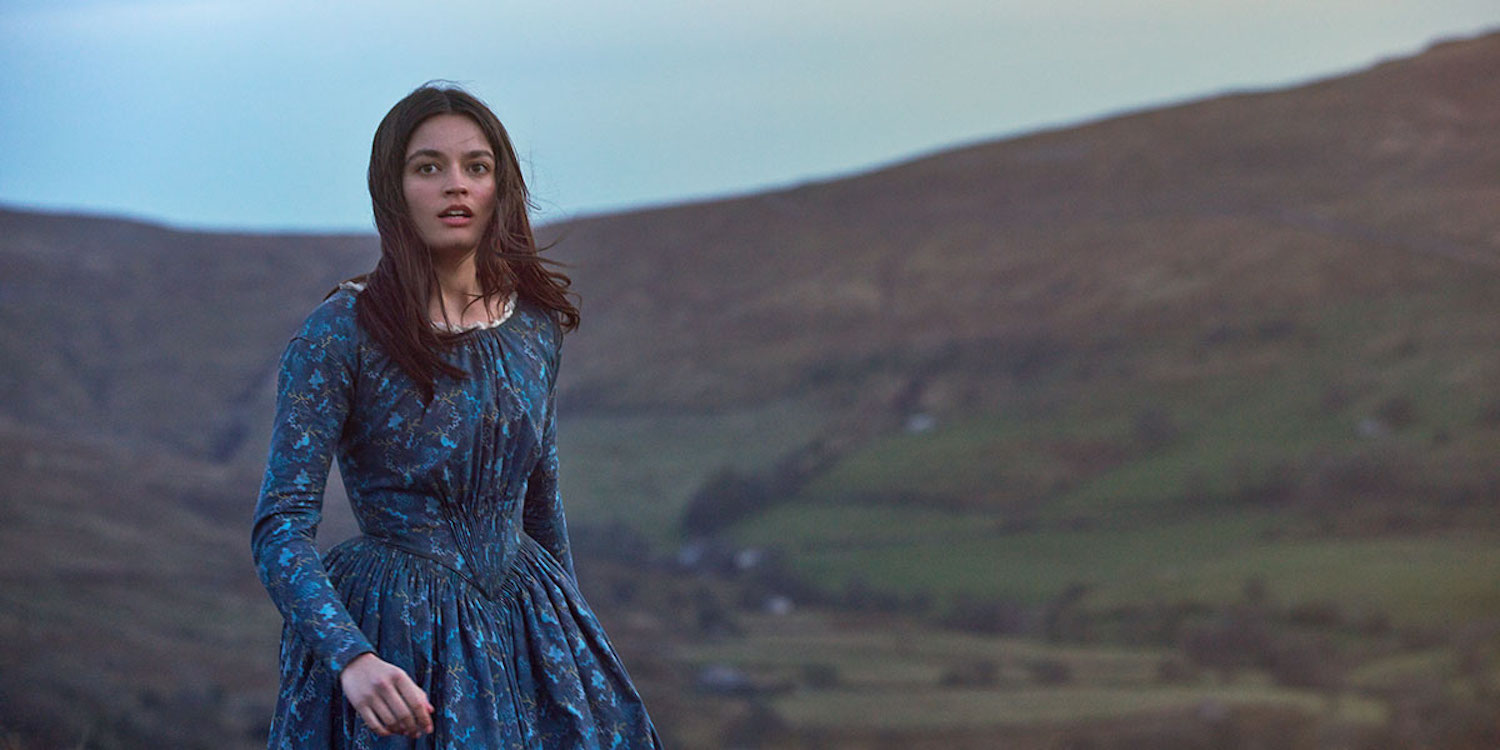 (The 2022 Toronto Film Festival or, TIFF ran September 8-18 in Toronto, Canada. HtN has tons of coverage coming your way so, stay tuned! Check out Chris Reed's movie review of Emily. Seen it? Join the conversation with HtN on our Letterboxd Page.)
19th-century English writer Emily Brontë died prematurely young, like all her siblings, but left behind a significant novel, Wuthering Heights, for which she is still celebrated to this day. From what is known of her life, she lived a fairly remote existence in the Yorkshire moors, mostly self-taught and without romantic entanglements, except perhaps for an incestuous fascination with her lone brother, Branwell. Actress-turned-director/screenwriter Frances O'Connor (Mercy) has taken what little details remain of Brontë's short time on Earth and spun a vivid tale of a spirited young woman finding her voice. Though much of it may be fanciful, most of it is engaging.
Emma Mackey (Death on the Nile) stars in the title role, bringing rich emotional texture to Emily's inner life. Alexandra Dowling (Queen Anne on the BBC's The Musketeers series) plays older sister Charlotte (as in, the eventual author of Jane Eyre), TikTok celebrity Amelia Gething plays youngest sister Anne (also an author), and Fionn Whitehead (Port Authority) is Branwell. They make an appealing cast, joined by Oliver Jackson-Cohen (The Lost Daughter) as an entirely fictional curate, William Weightman, whose hunky presence sets the sisters' hearts (and those of the other women in the region) all a twitter.
As befits a film set in the same moors as the home of Wuthering Heights' Cathy and Heathcliff, this is an atmospherically moody piece, filled with rain (a running joke of the new curate's sermons). It's also a world where women have little power and agency and are expected to follow the rules set by men (in this case, Mr. Brontë, a senior curate, and Mr. Weightman). The patriarchy proves not only a prison for the sisters, however, but also for Branwell, who chafes under the burden of paternal expectation. The constant specter of disease hangs over everything, too (almost all the Brontës died of tuberculosis or something like it). In order to be free, then, one needs a strong and rebellious spirit.
The film is therefore as much about Emily finding her voice as about Charlotte, the longest-lived of the bunch and the most conventional (at least until this story's end). The restrictions of 19th-century English culture are severe and it is quite remarkable that one family could produce so many women willing to fight back. This empowering through line makes up for the more disappointing and generic bodice-ripping scenes.
For yes, O'Connor succumbs to the temptation to imagine more than just the thoughts of her heroine; we need the sex life, as well. There's nothing wrong with carnal desires, and here they serve their purpose to help Emily grow up, but the brooding, Harlequin-romance quality of them is less than necessary (and by all historical accounts, completely imaginary). Fortunately, there is plenty else to recommend, above all Ms. Mackey. She holds our own imagination with every frame, as worthy a cinematic protagonist as they come.
– Christopher Llewellyn Reed (@ChrisReedFilm)
2022 Toronto Film Festival; Frances O'Connor; Emily movie review