DUAL Trailer: Karen Gillan Faces Off With Her Clone In Riley Stearns' Sci-Fi Flick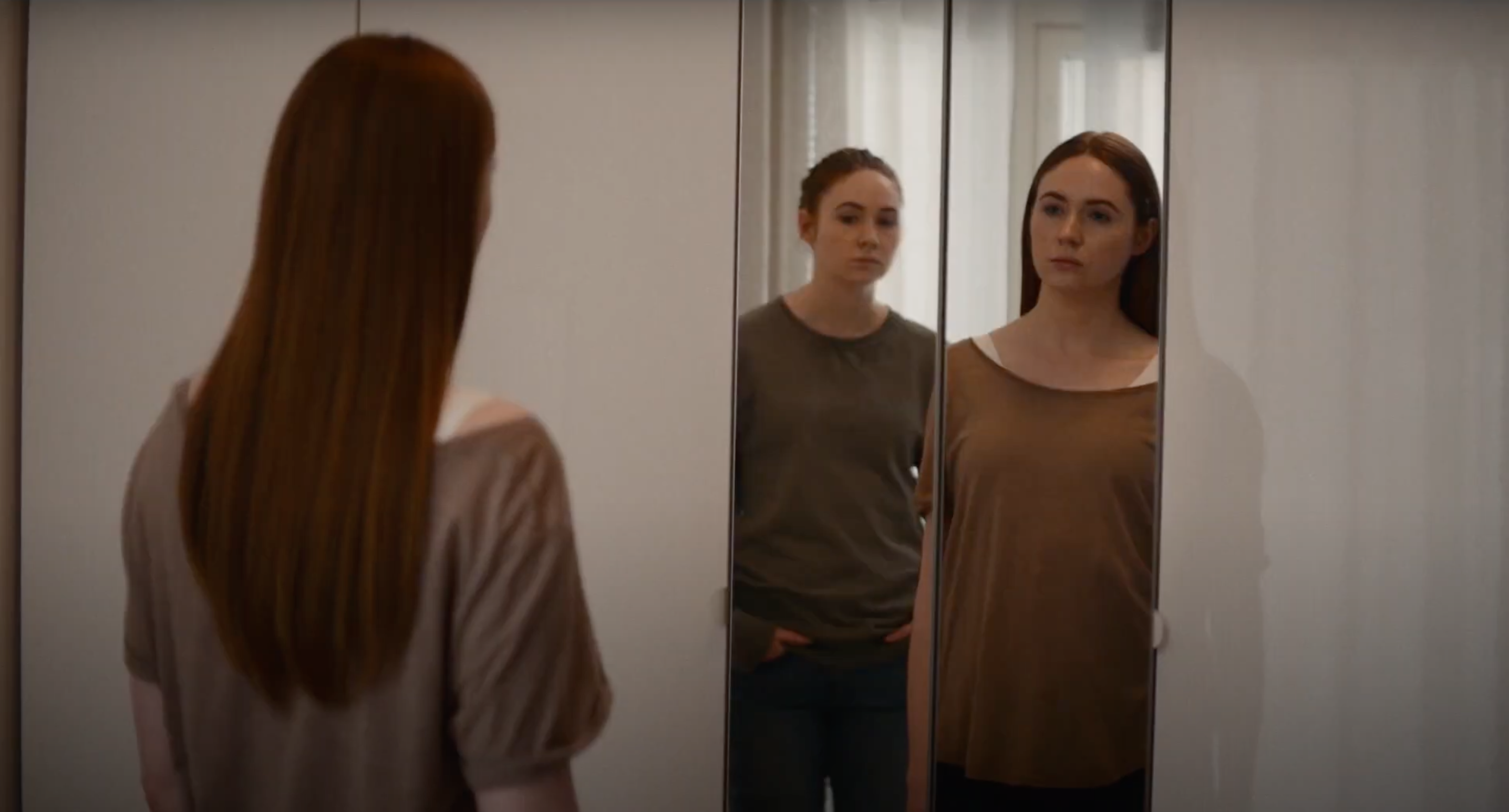 Anyone familiar with the work of Riley Stearns (The Art of Self-Defense) can expect dark, violent, but funny entertainment full of deadpan mannerisms. His newest film, Dual, is no exception to that criteria. It premiered at this year's Sundance Film Festival in the U.S. Dramatic Competition where it got picked up by RLJE Films for low-to-mid seven figures. The movie's production company, XYZ Films, worked with RLJE in the past on a bunch of cult hits, including Mandy, Brawl In Cell Block 99, and Prisoners of the Ghostland.
Karen Gillan (Guardians of the Galaxy) leads this audacious tale as Sarah, a young woman who after receiving a terminal illness diagnosis decides to have herself cloned to ease her loss on her family and boyfriend (Beulah Koale). However, when she makes an unexpected recovery, she tries to have her clone decommissioned. Only there's one problem: because law stipulates that humans cannot exist for longer than the time limit of their clones, they must fight to the death in a court-mandated duel. Now, Sarah has one year to train for her impending battle with the help of a combat trainer (Emmy winner Aaron Paul).
RLJE is set to release the film in theaters on April 15. Check out the new trailer below: