DINNER IN AMERICA Trailer: Two Misfits Wreak Havoc In The Suburbs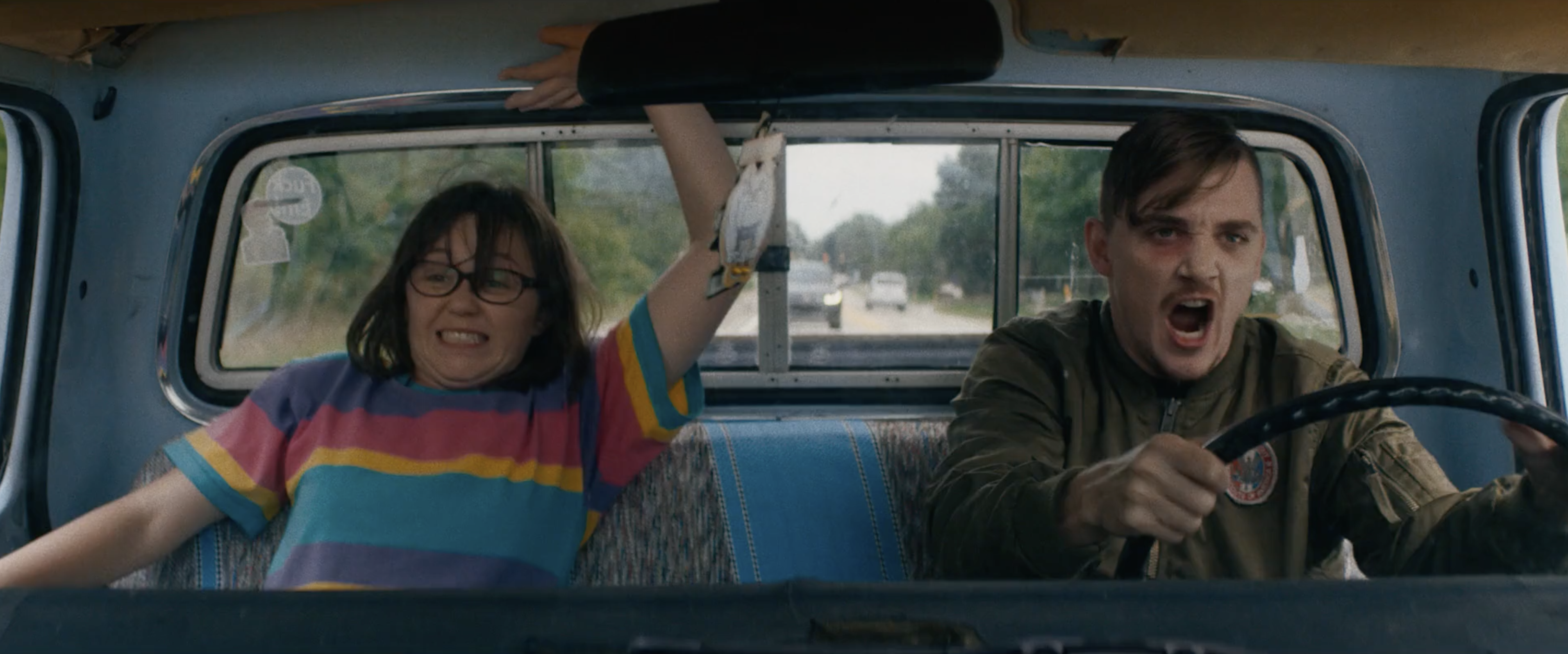 One of the most talked-about hidden gems of the last few years was Adam Rehmeiers' dark punk comedy Dinner In America. The film premiered at the 2020 Sundance Film Festival to rave reviews for its rebellious energy and performances from its leads Kyle Gallner and Emily Skeggs, although it struggled to find U.S. distribution for some of the same reasons people love it. Now, new distributor Best and Final Releasing has set it for a May 27 theatrical release, followed by a VOD launch on June 7.
The raunchy comedy follows punk rocker and rebel-without-a-cause Simon (Kyle Gallner) on the run from the law after (literally) wrecking the home of a family whose dinner he crashes. He crosses paths with fellow misfit Patty (Emily Skeggs) and holes up in her family's place under the guise of a newly-returned Christian missionary. The two grow closer as they fight off bullies, make a song together, and journey across deteriorating suburbia. The cast also includes Griffin Gluck, Mary Lynn Rajskub, Pat Healy, Hannah Marks, David Yow, Nick Chinlund, Nico Greetham, Lukas Jacob, and Lea Thompson.
In his review from Sundance 2020, HtN editor-at-large Matt Delman said, "Kyle Gallner and Emily Skeggs have terrific chemistry and pull off the difficult task of making unstable weirdos likable… Dinner in America is a true discovery bound for cult-classic status. There's not much else out there like it, and that will help it stand out amongst much of the middle-of-the-road dreck."
Check out the U.S. trailer and below: