BROKER Trailer: Kore-eda Hirokazu Returns With A Tale of Chosen Families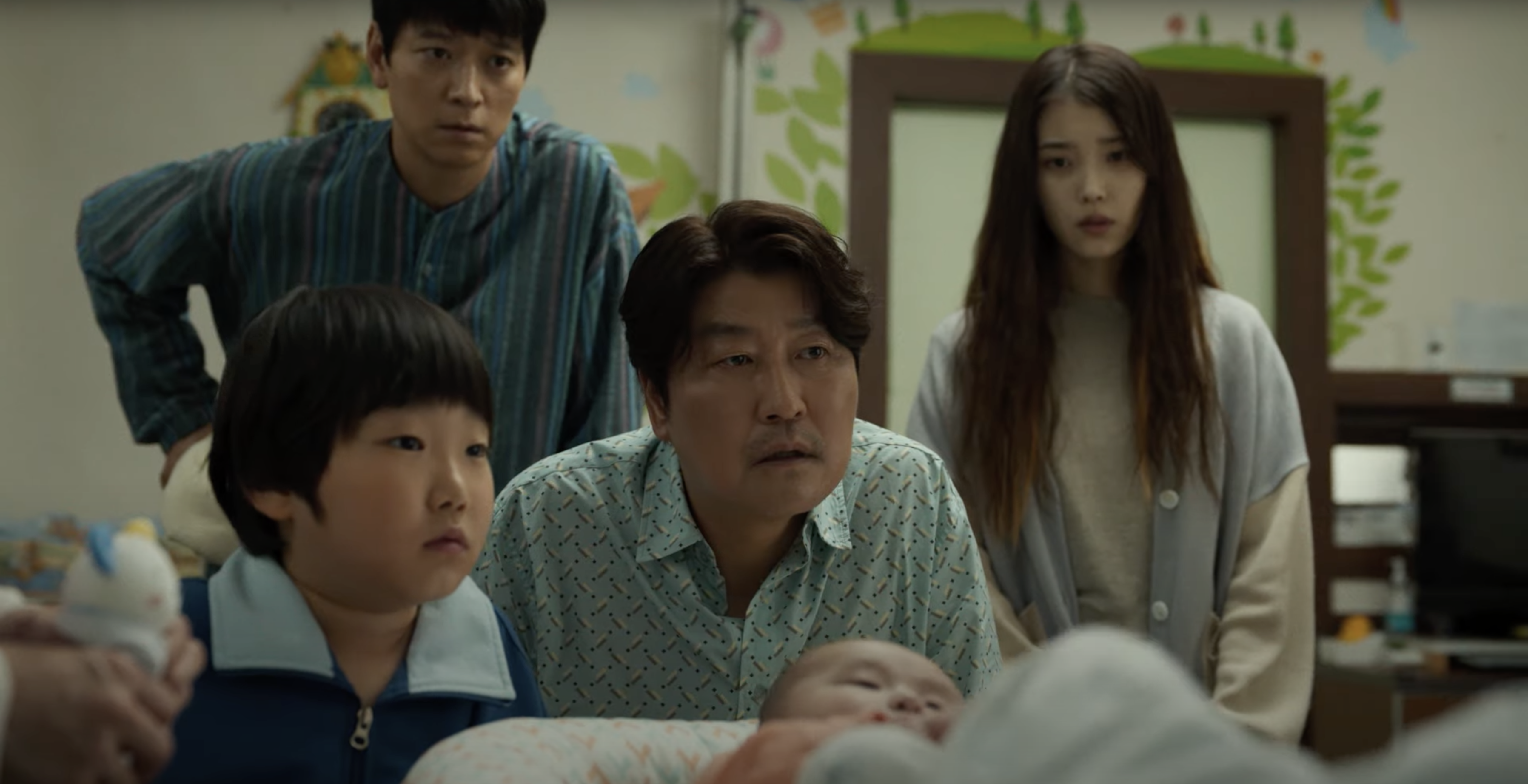 One filmmaker who has excelled in telling stories of the human spirit is Kore-eda Hirokazu. Five years after winning the Palme d'Or for his breathtaking Shoplifters, he returns with one of the most acclaimed dramas of the year that centers on a makeshift family set in South Korea. In Broker, Song Kang-ho (Parasite), in a Cannes Best Actor-winning performance, stars as the titular character who sells orphaned infants on the black market. The film follows two brokers who traffic orphaned babies to affluent couples who can't have children of their own, and are soon unexpectedly joined by a mother of one who wants to insure her child is given to a good home. Also among the cast are The film also stars Gang Dong Wong, Lee Ji Eun, Lee Joo Young, and Doona Bae. Neon will release the new drama in NY on December 26 and in LA on December 28, before going nationwide in January.
In his review from TIFF, Chris Reed wrote "A recurring theme in [Kore-eda's] work is of makeshift families coming together to support each other in times of need, communal bonds far thicker than blood. In his new release, Broker, he is true to form in that respect, though the details are fresh… Though the themes are the director's stock-in-trade, the fable is wholly original… There are many moving pieces in this carefully constructed, whimsical drama, and that is the joy of it. He brings it all together in a finale that, as in Shoplifters, very much allows him to have his cinematic cake and eat it, too (don't forget the mafia, either). Broker reveals that, even in Korean, the director knows how to weave a gripping and poignant tale."
Here's an official synopsis:
Five years after winning the Palme d'Or for SHOPLIFTERS, Academy Award-nominated filmmaker Kore-eda Hirokazu returns with BROKER, starring Cannes Best Actor winner Song Kang Ho (PARASITE). The film follows two brokers who sell orphaned infants, circumventing the bureaucracy of legal adoption, to affluent couples who can't have children of their own. After an infant's mother surprises the duo by returning to ensure her child finds a good home, the three embark on a journey to find the right couple, building an unlikely family of their own.
Watch the trailer below. In theaters December 26.