ARMAGEDDON TIME Trailer: James Gray's Coming-of-Age Film Transports Us to 1980s NYC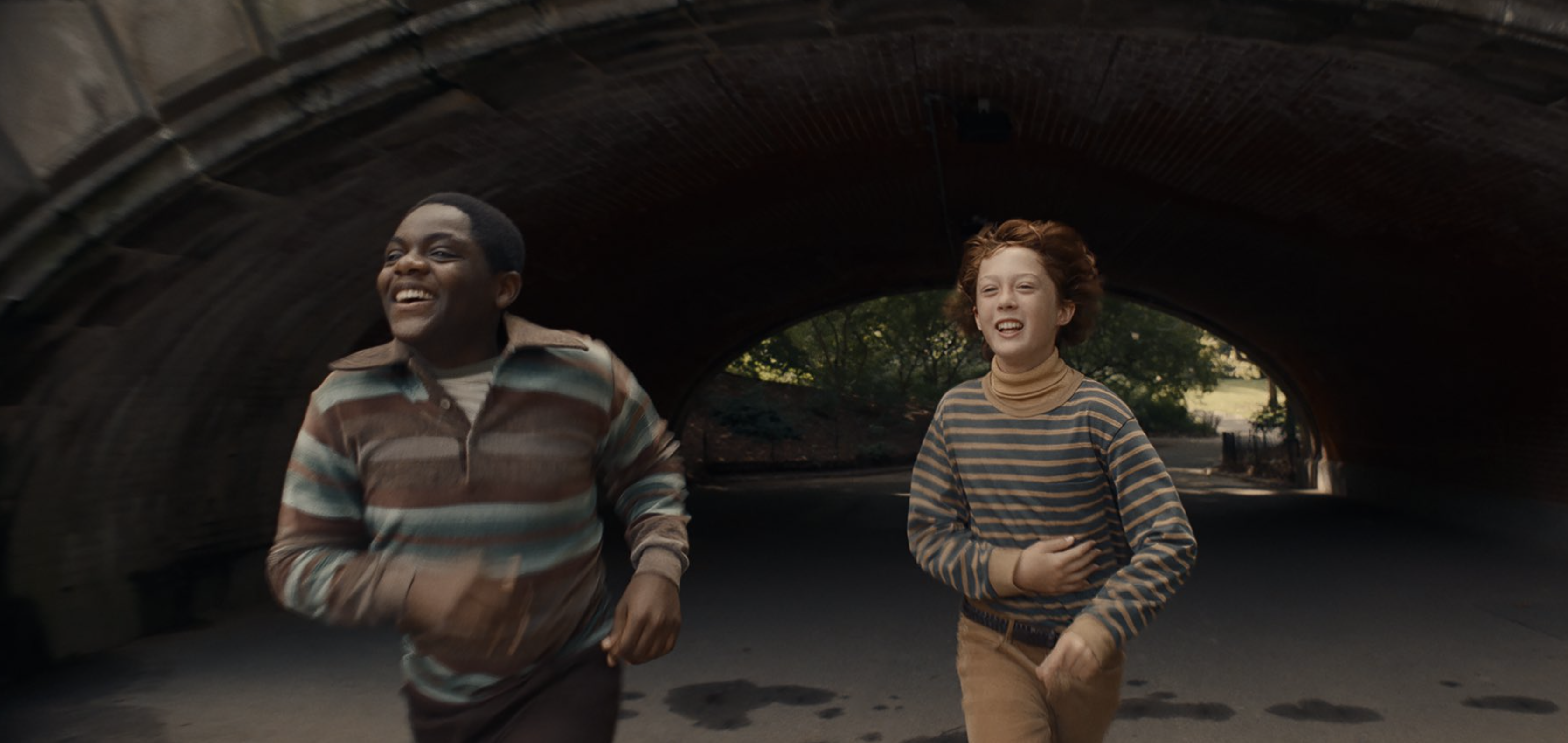 If there's a filmmaker who knows how to tell an intimate New York story, it's James Gray. The writer-director made his mark with underrated crime dramas such as his directorial debut Little Odessa, the underseen The Yards, and We Own The Night. He then moved into more romantic territory with 2009's Two Lovers and 2013's The Immigrant. His next two films, The Lost City of Z and Ad Astra, took him beyond NYC and launched him into more adventurous territory. Now he returns to his city roots to tell a semi-autobiographical story of his Jewish-American upbringing in Armageddon Time. The film has its world premiere at the Cannes Film Festival where it received a rapturous reception, including a 7-minute standing ovation. It will also screen at the New York Film Festival as its special 60th Anniversary screening.
The film centers on young, rebellious Paul Graff (newcomer Banks Repeta) growing up with his working-class parents (Anne Hathaway and Jeremy Strong) in Queens. As he finds a best friend in black teen Johnny (Jaylin Webb), the people in Paul's life start to take issue and his parents place him in a more prestigious school. He looks to his grandfather (Anthony Hopkins) for direction, who enlightens his grandson on his Jewish-immigrant background and life as a Jewish-American. The film also features a cameo by Jessica Chastain as Maryanne Trump.
In his review from Cannes, HtN's Jack Schenker wrote, "Armageddon Time deftly balances comedy and drama in this charming tale of a troublemaker kid. Gray never claims to have the answers to issues such as white privilege, but he makes observations through a personal lens that will certainly fuel conversation. What makes Armageddon Time great is the incredible performances and casual dialogue, which feels as though we are witnessing real life. Anthony Hopkins steals the show. He provides the dramatic heft to the film and emulates the holocaust survivor mentality perfectly. The tear-inducing speech he gives Paul towards the end of the film is one of the few moments Gray's commentary on white privilege feels warranted. I cannot wait to watch it again on a snowy day after a smoked salmon bagel brunch."
Watch the trailer below for Armageddon Time. Focus Features will release it in theaters October 28.