AMERICAN SYMPHONY Trailer: Matthew Heineman Captures Jon Batiste & Suleika Jaouad's Love Story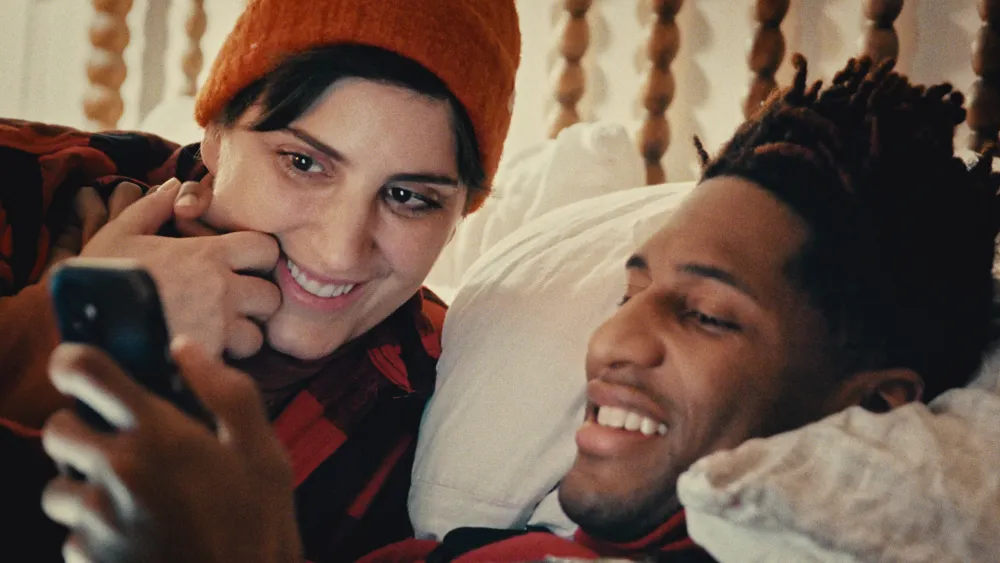 Matthew Heineman is a filmmaker who's never flinched away from capturing brutal realities. He has dauntlessly captured the frontlines of Afghanistan, the COVID-19 pandemic, the Mexican drug trade, and ISIS-occupied Syria. But now, he takes a step back from such dangerous settings to become vulnerable in a different way. In American Symphony, Heineman gets up close and personal with the lives of multi-award-winning musician Jon Batiste and his partner, writer Suleika Jaouad. It follows them in a year of their lives as Batiste begins composing an original symphony, while Jaouad is battling the return of her cancer. It had its world premiere at the Telluride Film Festival and its impact on audiences is what's pushing it to become a top-tier contender this awards season. Netflix has just released the official trailer ahead of its launch on the streaming platform later this month.
Here's the official synopsis:
It's 2022 and musician Jon Batiste is at the peak of his music career while also embarking on his most ambitious challenge – composing an original symphony. In the midst of this meteoric rise, Batiste's wife – best-selling author Suleika Jaouad – learns that her long-dormant cancer has returned. AMERICAN SYMPHONY is an intimate portrait of two artists and the healing power of love and creativity.
American Symphony will stream on Netflix November 29. See the official trailer below.