Hammer to Nail: The Reboot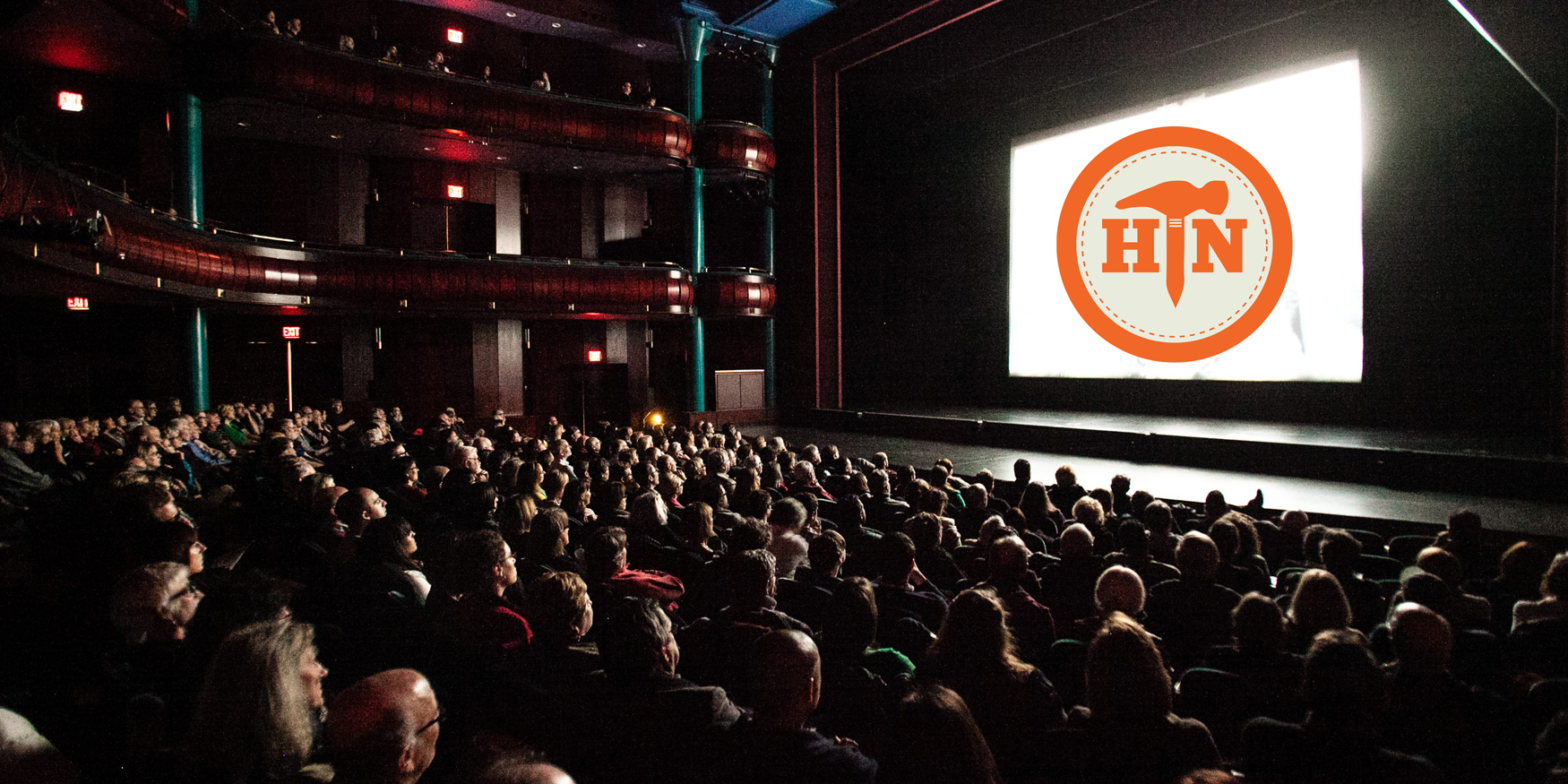 One of the features of the increasingly-unpleasant-but-unavoidable social media site Facebook is called 'Memories.' Over the weekend, 'Memories' kindly reminded me that it was nearly 5 years ago that I was able to convince Hammer to Nail site founders Michael Tully, Ted Hope, Corbin Day and Michael S. Ryan to not only keep the site online but, to let me take it over. It was a surprisingly short and simple conversation with me emailing to say, "hey, wait! Don't take down the site, I'll run it!" Them responding with, "o.k., sounds good" and, that was that. And while it's always truly been an honor to keep the lights on here at Hammer to Nail, it can also feel a bit like how I'm sure many of you filmmakers, writers, musicians and creatives all feel: is anyone even listening?
As you know, HtN focuses on "true independent cinema." We DO like to run the occasional review or "think-piece" feature on the big stuff and I really like following the careers of filmmakers who HtN first supported and who have gone on to bigger things. People like David Lowery, Lena Dunham, Daniel Destin Cretton, Ava Duvernay and the Duplass Brothers, to name a few. When I first took over the site it lacked enough coverage to make it meaningful, despite having an impressive array of former contributors. I had been editing this site alone for a long time. It was just me, Don Lewis, adding all the articles and running the short film contests. Our readership was low, and my time was limited.
Enter, Chris Reed.
Michael Tully was kind enough to refer Chris to me (and, you) a few years ago and he's been the butter on the Hammer to Nail bread. Submitting an always staggering amount of (Rotten-Tomatoes Certified) reviews and interviews from a wide range of film festivals, Chris has kept the site fresh with content nearly year-round for over two years. It's been a blessing to the site and, I feel, to the multitude of filmmakers who are making little indie films that play typically smaller film festivals. Even if they do get into a big fest, they tend to get very little coverage and get forgotten in the shadow of the star studded, celebrity-encrusted film that has an actor, "stepping outside their comfort zone." Zzzz. Chris has done an amazing amount of work and his perseverance has kept me going when I started to wonder if anyone even cared.
So, Chris and I carried forth with occasional writers popping in (Jessica Baxter, Don Simpson, Melanie Addington, Nelson Kim, Nick Toti, Matthew Klickstein, Evan Louison, Jim Brunzell, Joseph Pomp, Patrick Howard) to add coverage but it wasn't until about 6 months ago that Matt Delman (who had also been contributing) stepped in to bring his smarts, digital expertise and passion for independent film to the mix.
Right around the time of Matt's XY Chelsea review, the site got hacked and I couldn't publish any new articles. Now, we're not 100% that Matt's positive review of the Chelsea Manning documentary led to the site crashing, but…
Anywho, Matt and a Canadian web developer/ninja recommended to us from our friends at ioncinema.com stepped in to save the site. Matt simultaneously offered some great ideas to revamp the site. Last month we had our "soft open" on the redesign, just in time for Sundance. We now have some really great new writers joining the fray. Our shorts contest continues to grow in prestige, and I suddenly don't feel so alone on this digital planet anymore.
Our lead film critic Christopher Reed has this to add:
"Hammer to Nail exists to give voice to filmmakers often ignored by more mainstream sites. Since joining Hammer to Nail in 2015, I have had the great pleasure of expanding my own filmic horizons by watching examples of the best that the world of ultra-indie production has to offer. This very much includes documentaries, reviews of which make up a large portion of my writing. My life as a critic is so much richer now, thanks to Hammer to Nail. Much of that satisfaction comes from knowing that the work I do is actually meaningful to the filmmakers I support. I'm sure Kevin Feige over at Marvel is a very nice man, but I doubt that he is grateful for the reviews I write of his films (for a different site) in the same way as are the many directors and producers I have heard from after I write about their movies. That is just an added bonus, since my reward is the pleasure of watching, and writing about, the films I love—but it's nice to know I am also helping filmmakers who appreciate the coverage. If I can also help you, the reader, want to see their films, then I am triply happy. Such is the mission of our site, as I see and understand it."
So, that's where we are here at Hammer to Nail reboots (ugh, that word) and look to the future! We're hoping to host more podcasts, keep getting new and unique writers and even launch some merch. Want to help out? Join our Patreon today or stay tuned for new perks, coming soon.
– Don, Matt and Chris