SXSW '16: TULLY'S WRAP-UP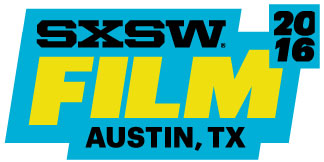 I must be getting old. Or maybe it's the whole "I actually live in Austin now" thing. Whatever the reason(s), contrary to my own early days attending the SXSW Film Festival (starting in '06) where I was able to fully gorge myself on screenings-screenings-screenings while also managing to party-party-party, these days I'm happy if I see three movies in one day (in the past, less than four was unforgivable). Yet now that the smoke has cleared on this year's fest, I did manage to see 18 features in the '16 program, which isn't too terrible, I suppose.
What is terrible is that I didn't manage to catch one shorts program this year. Shame on me. Horrendous of me. I know. I'm doing fifty push-ups right now. As I type this. That said, mine lucky eyes have seen two of the films that were programmed, and they're both great, so let's start my annual hearty SXSW recap with them…
Thunder Road (Jim Cummings, 12m)
Writer/director/star Jim Cummings snagged the "Narrative Shorts" Special Jury Recognition for Acting, and when you see this epic one-take of a short film, you'll know why. Cummings plays a grieving police officer who gives the misguided eulogy of the century in this hilarious (yet somehow deeply touching?) tribute to life, death, and The Boss. Thunder Road is so good.
Yen Tan wisely chose to shoot his dramatic period piece on 16mm for textural authenticity, but it's the performative emotion on display that lifts this short film to an even richer, more heartbreaking place (Lindsay Pulsipher received a worthy Special Jury Recognition for Acting in the "Texas Shorts" category). A film like 1985 is a reminder that the best shorts have the power to leave as lasting an impression as a feature—as long as they're realized as beautifully as this.
[Now, onto the features…]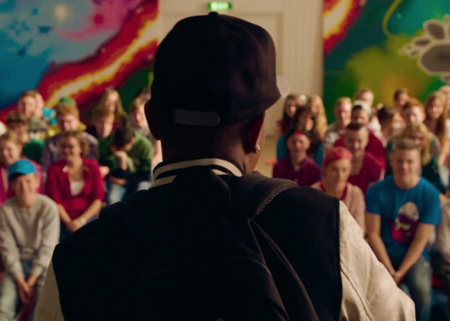 Morris From America (Chad Hartigan, 91m)
Let me be very clear: Chad Hartigan's movie would have worked for me in pretty much any viewing situation, but my actual experience could not have been more perfect — starting with my favorite SXSW venue, the Topfer, combined with the fact that I was buzzing nicely after having attended a few afternoon parties. As my body reacted gleefully to the water torture percussion strains that let me know DJ Premier's legendary beat on Jeru the Damaja's "Come Clean" was about to kick the f**k in, I did something I almost never do when watching a movie: I started bobbing my fuggin' head.  When the first image of the film finally arrived, it was a gloriously exact match of what I myself was doing in my seat. At that point, I wanted to jump out of my own skin. Instead, I contented myself with the hyperbolic thought that this was the best opening of a motion picture I had ever seen (one week later, the buzz worn off, I'm pretty confident that it is the best opening ever). If the quick pitch "Krush Groove meets We Are The Best!" doesn't make you want to start humping a pillow, I don't know what to tell ya. I dare Morris From America not to make my Top Ten of 2016.
Free in Deed (Jake Mahaffy, 98m)
Jake Mahaffy's Wellness took home the Narrative Grand Jury prize in 2008; this year, he returned with the Venice-award-winning Free in Deed. Whereas Wellness unfurled with a calculated air of "on-the-fly sloppiness," Free in Deed screams "formal accomplishment" from the very beginning. Man oh man, does this movie have the weight of the world on its shoulders. The trifecta of assured performances (David Harewood, Edwina Findley, and the staggering RaJay Chandler) cannot be overstated, yet it's Mahaffy's uncompromising vision that renders this story so heartbreaking. Without dismissing religion or condemning society outright, Mahaffy nonetheless doesn't pull punches when showing viewers how crushingly harsh the odds are stacked up against some people in this world. Free in Deed is without question one of the most accomplished and vital independent dramas of recent memory.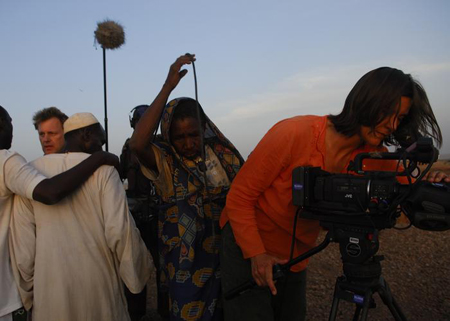 Cameraperson (Kirsten Johnson, 102m)
I feel like I could write several different multi-thousand word reviews of Kirsten Johnson's stunning cine-memoir, and at the same time I feel like there's nothing to say about it but… wow. Johnson allows us to glimpse into the past 20-plus years of her life through the viewfinders she used to shoot a wide array of documentaries. In doing so, she asks us to consider our own roles in this world. Are we creating? Are we helping? Are we really living? Though Johnson undoubtedly didn't set out to make this film to prove how much of a complete and total bad-ass she is, it's impossible to deny it.
Everybody Wants Some (Richard Linklater, 116m)
I was lucky enough to see Richard Linklater's "spiritual sequel to Dazed and Confused" a few months ago, which is to say that I already have some distance from it. So what do I think about it? First and foremost, I cannot wait to see it again. To call Everybody Wants Some "a hangout movie" is to undersell that concept. This truly is a free-from-narrative, livin'-in-the-very-moment portrait of opening weekend life at an East Texas college in 1980. As with Dazed, many social groups are represented here, but in this particular case they are all experienced through the distorted high-testosterone prism of college baseball players, which automatically makes it a completely different movie than Dazed. If you can get into the right head space, EWS will deliver. For me, the moment that best sums up the vibe and sense of humor of this movie is when the team is wandering down an off-campus housing street past kids who are studying on their porches and the doofiest of all the players says, "What is everybody doing here? I know why we're here, but what are they doing?" A distorted, high-testosterone prism indeed.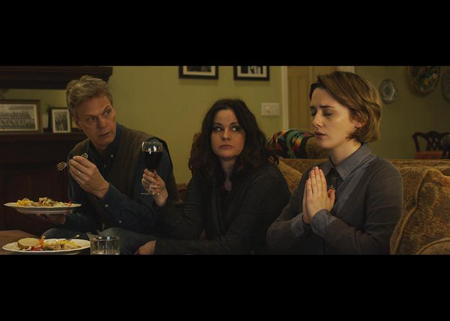 Little Sister (Zach Clark, 91m)
Zach Clark continues to grow as a filmmaker without sacrificing his more subversive, frisky tendencies in this deceptively strange updating of the "prodigal child returns home" tale. What makes his latest comedic drama (or is it a dramatic comedy?) so distinct is how Clark does not, in fact, go for the gonzo jugular. The film's consistently laid-back tone fools you into thinking this movie could very well end up on the Hallmark Channel, until you actually stop and think about it. Little Sister is one of the most truly American films of 2016 (although it's officially a period piece set in 2008), its ultimate lesson being that in the 21st century all families are dysfunctional, and that's a-okay.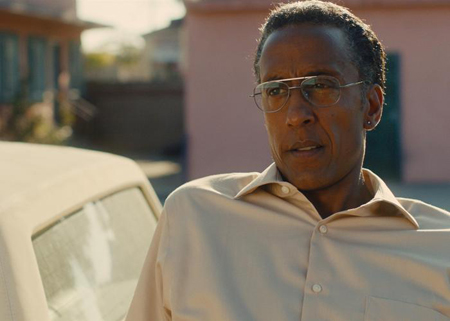 Hunter Gatherer (Josh Locy, 85m)
I cannot stress enough how invigorating — and by that I mean discouragingly rare — it is to encounter a low-budget feature at a film festival that marches to a truly unique groove. From the very first scene, Josh Locy's Hunter Gatherer does just that. Andre Royo is as great as ever and George Sample III hits no false notes in this Los Angeles fairytale about an unlikely friendship that blossoms between two regular souls who are just trying to live their lives. At first, the film moves at an off-kilter clip that makes it tonally hard to pin down, but by the time it reaches its climax, it packs an unexpectedly emotional punch. The closing tribute card perhaps explains why: Hunter Gatherer is dedicated to the late, great Eddie Rouse, with whom Locy had planned to work one day. I liked so much of what I saw at this year's SXSW, but if I had a loaded gun pointed to my head, I would probably pick Hunter Gather as my favorite world premiere of the fest.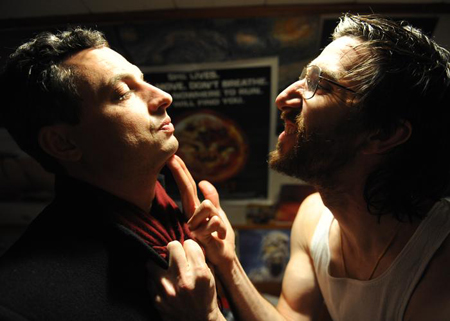 Donald Cried (Kris Avedisian, 85m)
I watched director Kris Avedisian introduce his Narrative Competition entry at the Vimeo theater and then found myself gobsmacked by the character I was witnessing on screen, only to finally realize during the post-screening Q&A that he played Donald?! Avedisian's performance is so captivating that I found myself unable to pay attention to, or be critical of, anything else in the movie. If the pitch "Chuck and Buck meets Frownland" sounds enticing, then you need to seek out Donald Cried immediately.
The winner of this year's Documentary Grand Jury Prize, Keith Maitland's riveting, vital film actually plays like two movies in one. While I haven't read other reactions of Tower yet, I imagine that the bifurcated approach will be jarring to many viewers. I confess that I myself became concerned as Maitland's thrillingly animated reenactment of that tragic day on August 1, 1966 when Charles Whitman murdered 16 people in our country's first mass school shooting gave way to present-day reflections. But the film's closing title card made me realize that this film has a more overtly polemical agenda, and considering it's an agenda that is close to my own heart, I can't fault it for that. Tower's first hour is Waltz With Bashir excellent, and if the final section doesn't maintain that high-wire energy, it nonetheless stakes its rightful claim for campus gun control in a graceful way.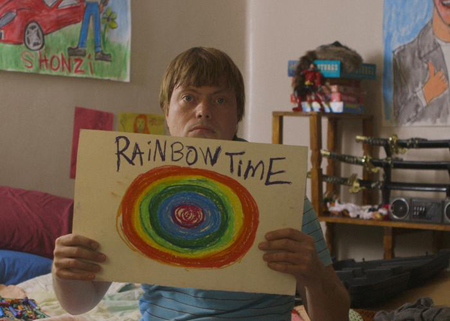 Rainbow Time (Linas Phillips, 91m)
Like Onur Tukel, Linas Phillips has one of those screen presences that never ceases to fascinate, amuse, and entertain me. Which is to say that my perspective is a bit tainted when it comes to "judging" a movie like Rainbow Time. I will say that Phillips's commitment to his stunted man-child of a character and optimistic worldview helped me to put my ethical concerns about this potentially controversial premise to bed, enabling me to give in to the performances and steady stream of laughs they inspired. Rainbow Time is a very funny film.
Leave it to Clay Liford to make his most accessible film about a teenager who is grappling with his own sexuality through the abnormal universe of erotic fan fiction. Slash is filled with graphic language and contains risqué comic bits (such as a pregnant teen proudly smoking and a way-over/under-age flirtation), yet at the same time it is a genuinely endearing and sweet movie. It's actually that seemingly incongruent blend that makes Slash such a refreshingly honest depiction of teenagehood, full of boomeranging emotions and roiling contradictions.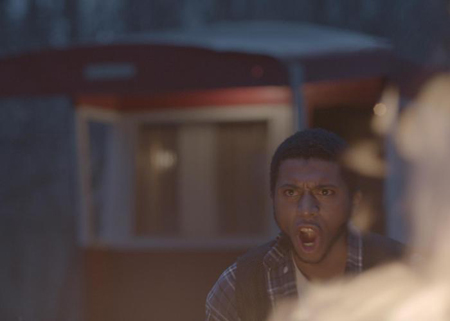 The Alchemist Cookbook (Joel Potrykus, 82m)
For his latest film, Joel Potrykus may have abandoned the grit and grime of urban life in order to shack up in the woods, but he sure as shit didn't leave behind his penchant for weird-ass punk-infused shenanigans! Potrykus has no time for traditional narrative arcing, yet The Alchemist Cookbook nonetheless spins itself into the crazy cosmos. While I ultimately don't know what this movie means—is going off the grid a bad idea? has the world made all of us insane? is Satan realer than Bigfoot?—the performances by Ty Hickson and Amari Cheatom and Potrykus's assured filmmaking made this one of the more original films I saw at this year's fest. Which is to say = yes, please!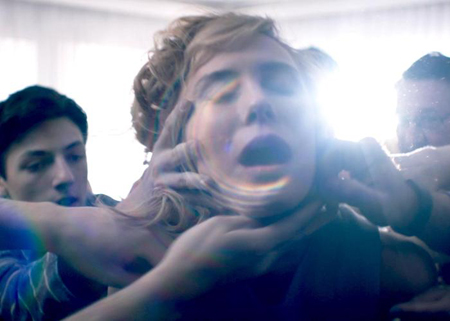 collective:unconscious (misc., 81m)
The good ol' omnibus film is one of the most dangerous cine-ventures out there, but by gosh by golly this one actually succeeds?! Maestro Dan Schoenbrun recruited five filmmakers to interpret one another's dreams (wisely, he didn't spill the beans on whose dream was whose until each director had shot their respective shorts). Had Schoenbrun picked different filmmakers without such superior imagination and skill, this might have been a trainwreck. But he chose wisely, in the forms of Daniel Patrick Carbone, Josephine Decker, Lauren Wolkstein, Frances Bodomo, and Lily Baldwin. Ranging from Tarkovskian future-past sci-fi (Carbone) to dream-of-consciousness poetry (Decker) to laugh-out-loud waking nightmare (Wolkstein) to surreal tele-satire (Bodomo) to creepy parental paranoia (Baldwin), collective:unconscious covers a dazzling gamut and does justice to its title in the process.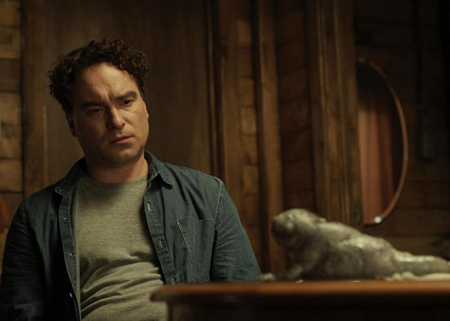 The Master Cleanse (Bobby Miller, 81m)
Anyone who's seen Bobby Miller's previous short TUB will likely have a strong idea of what they're getting into with his debut feature, but as with Zach Clark's Little Sister, what makes The Master Cleanse so surprising is how restrained it actually feels. This satire of and metaphor for the hyper-self-help-y world we're living in has a clever premise that asks its characters—and, in turn, us viewers—to consider the complicated thought that maybe our weakest and worst attributes are as integral to making us who we are as the "good" parts?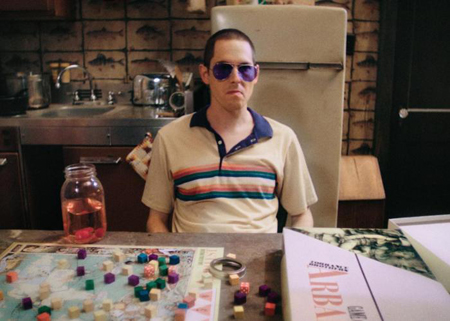 The Arbalest (Adam Pinney, 76m)
This year's Narrative Grand Jury winner is a bold stylistic achievement from cinematographer-turned-feature-writer/director Adam Pinney. On the surface, The Arbalest is a comedy, but from frame one this movie has a sad undercurrent that flows throughout. Though it tackles a wide swath of issues, for me the The Arbalest's primary theme is about self-deception and the many endless forms it takes. The performances from Mike Brune and the always phenomenal Tallie Medel help to seal that sorrowful fate, but it's the overall ambition on display that likely swept away this year's jury.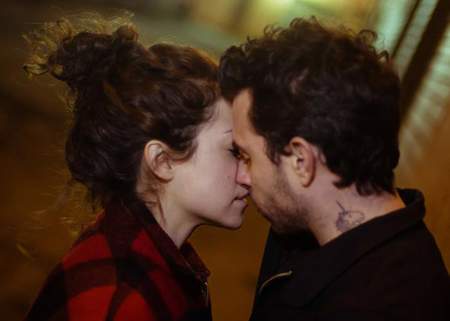 The Other Half (Joey Klein, 104m)
Here's one that I frankly thought I'd grown out of: a drama about a depressed and angry young man who falls in love with a bipolar-afflicted young woman, triggering impossible-to-reconcile sparks? Been there, lived that! But wait. Writer/director Joey Klein's wise choice to partner with tippy-top-notch actors (and real life couple) Tatiana Maslany and Tom Cullen has resulted in another worthy contribution to the "trouble in young love" canon. Klein doesn't lean on his characters' faulty wiring to heighten the drama, which is just one of the many smart moves that distinguishes The Other Half from so many other superficially similar films. (Full disclosure: Joey Klein is the brother of HTN contributor Jesse Klein. Which reminds me. Fuller disclosure: I'm personally friendly with just about all of the filmmakers I'm writing about here. Verdict: Um… sue me??)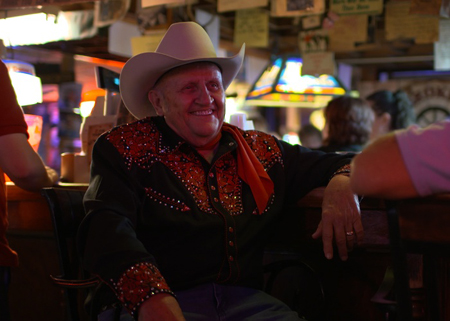 Honky Tonk Heaven: Legend of the Broken Spoke (Brenda Greene Mitchell and Sam Wainwright Douglas, 75m)
When one reads the description of a film like Honky Tonk Heaven: Legend of the Broken Spoke in the SXSW program, it's hard not to dismiss it as an egregious case of hometown politickin'. A documentary about a legendary Austin staple? Who cares how good it is, book that thang! Yet not so fast. While Brenda Greene Mitchell and Sam Wainwright Douglas do indeed pay tribute to this local institution with amusing, loving testimonials from Willie Nelson, Jerry Jeff Walker, Dale Watson and many, many more, by the end of Honky Tonk Heaven it becomes clear that what Mitchell and Douglas have actually done is deliver a heartwarming ode to the one-for-the-ages relationship between Broken Spoke owners James M. and Annetta White.
Stephen Kijak wasn't familiar with the world-renowned band X Japan when he was approached to document their remarkable story. After watching We Are X, I think it might be a good idea for more artists to trust talented non-devotees with their stories. Focusing predominantly on band co-founder, drummer, pianist, and overall driving force Yoshiki, Kijak's film chronicles the almost unspeakably tragic details surrounding Yoshiki's—and, in turn, the band's—life. After the screening at the Paramount on Friday, the screen was lifted and Yoshiki appeared to perform on the piano with a quartet. I thought his "Swan Lake" was going to be the highlight, until he threw caution to the wind and played an orchestrated rendition of his hero David Bowie's "Space Oddity." Only at SXSW.
Last but not least, a brief word about Greg Kwedar's winner of the Narrative Feature Competition's Audience Award. Transpecos is a taut border thriller that should appeal to fans of Sicario and will undoubtedly be finding its way into theaters and VOD later this year so you'll be able to catch up with it then.