Short Film Contest Winner/Runner Up: Fall '15
As the weather turns chilly and the leaves fall off the trees, another Hammer to Nail short film contest has come and gone. And once again, we got some truly wonderful, weird, touching, insightful and yes, bad films but one thing every single one had in common was: a ton of heart. This is only my third contest as Editor-in-Chief and somehow every contest has a different kind of vibe to it. It's interesting to see and kind of neat.
For instance it felt like the spring contest had a lot of really odd and insightful films that carried a ton of subtext. While the two runners up weren't technical masterpieces by any stretch, they used the cinema format in very different and very interesting ways. That contests winner, Michael Tyburski's Actor Seeks Role, was lovely to look at it was also very subtextually deep and gave viewers much to think over.
The summer contest submissions were frankly all over the map but to me, the overriding sense from many of the entries was a search for "self" but not in a slow, meandering way as some indies tend to do. I felt like many of the entries and eventual winners in the summer contest showed self reflected back to the self either literally – as in Trevor Anderson's clever doc short The Little Deputy – or in terms of how others bring out awkward character representations as in Sadie Rogers' RPG.  Eventual winner Hernia, by one of this quarters judges Jay Giampietro, also lead viewers on one characters desperate search for love, compassion and self. Strangely the last two winners were medical based tales of inner strife which was a mere coincidence, I swear!
But this go around had many diverse films that just had a lot of what you might call heart, pluck, panache…balls. And I do not have any kind of jealousy for our jurors who actually were totally awesome about coming to a consensus on the fall contest winners. Speaking of jurors, let's re-meet them before I get into the winners…
Destin Daniel Cretton is a writer and director who's most recent credit was the festival, audience and critical favorite Short Term 12. He's currently working on an adaptation of Just Mercy the memoir from Equal Justice Initiative founder Bryan Stevenson which is set to star Michael B. Jordan.
Bridey Lee Elliott is an actress, comedian, writer and director who recently starred in the fantastic Ft. Tilden which was the SXSW 2014 Grand Jury Award Winner and is available now on VOD via the recently revived Orion Pictures.
Jay Giampietro is a New York based writer/director whos latest short film Hernia won the Hmmer to Nail Shorts Contest for Fall, 2015. He has an amazing Instagram Page chock full of photos of people on the streets of New York, many of which need to be seen to be believed.
I also want to thank all the film festivals that graciously offered festival fee waivers for our winners and runner up. They are IFFBoston, Maryland Film Festival, Nashville Film Festival, Montclair Film Festival, Sarasota Film Festival, Hamptons International Film Festival, Oak Cliff Film Fest, St. Cloud Film Fest, Austin Film Festival, Sun Valley Film Fest,  Julien Dubuque International Film Festival,  Northside Festival, and Oxford Film Fest. (Incidentally, Oxford's submissions end next week so if you have a film, you should submit ASAP to them!).
Winners and runners up also get subscriptions to Fandor which is incredibly cool and generous. Thanks Fandor!

Fandor makes it easy for you to find the right film to watch. With the biggest handpicked collection of the most-talked-about independent films from around the world, there's always something great to watch, whatever your mood, on almost any device. But they're more than just a destination for exceptional films. They're're also building a community of film lovers and makers and developing industry-leading initiatives, including FIX and Fandor edu.
And now, for our winners…
RUNNER-UP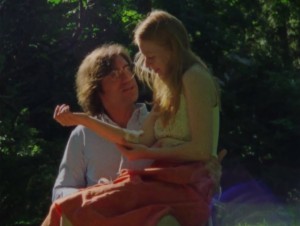 Judy Judy Judy
(Written and Directed by C. Mason Wells, 8 mins)
C. Mason Wells is no stranger to the independent film community but I was kind of shocked that this was his first film. Not just because it's so surehanded and well-done but also because I just always assumed he was making films when he had the time. Wells is a film programmer living in New York who curates and hosts the IFC Center's ongoing Celluloid Dreams series and also acts in films such as Joe Swanberg's LOL  and Alex Ross Perry's The Color Wheel. 
Judy Judy Judy is shot entirely in Super 8 and tells a terse story of a failed vacation in the making in a stealthy and awkward 8 minutes.
WINNER
The winner of our 2015 summer short film contest is….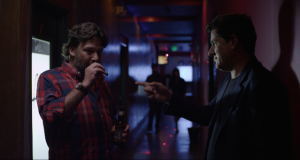 Vincent
(Written and Directed by Tati Barrantes, 12:17)
Tati Barrantes  is a former Los Angelino who lives and works in New York. She's an NYU Graduate in Film and has produced several award winning short films and features which is not surprising as Vincent is a real gem. The film stars Robert Longstreet as a one-hit wonder trying to get back into the public eye (maybe) but realizes life and the music industry has moved on without him. His daughter (Alexia Rasmussen) is on the verge of hitting stardom and her father starts to reconcile "what it all means" and yes, this is all conveyed within 12 minutes.
Alas Vincent has been dragged back into the editing room for sound mixing and more color correcting and won't be available to HtN viewers for a few more weeks. That's a bummer but I understand Ms. Barrantes wanting the film to look and sound perfect before unleashing it's wonderfulness on the world. But! You can watch a TRAILER right here to whet your appetite.
So, there you go. A cap has been put on another Hammer to Nail shorts contest and the winners will be coming to a festival near you. I want to thank everyone who submitted and to all you readers who keep this site going. We will be back with another contest sometime in January so if you have something you'd like to submit, start getting that short film ready. All genres and styles are welcome, they just need to be under 20 minutes!
– Don R. Lewis (@ThatDonLewis)