Nelson Kim's New Directors/New Films 2017 Highlights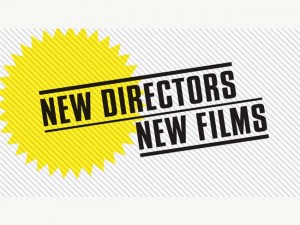 New Directors/New Films, co-presented by the Film Society of Lincoln Center and the Museum of Modern Art, is now in its 46th year of showcasing the work of emerging filmmakers from around the world. As always, there's an admirably broad range of genres, subjects, and aesthetic approaches on offer. Not every film is a perfectly achieved gem, but it's hard to come away from a sampling of ND/NF selections without feeling invigorated about the future of cinema.
For this report, I've limited myself to four films—two documentaries and two narratives—that currently lack U.S. theatrical distribution. New York audiences should seize the chance to see these outstanding debuts on the big screen while you can. Screening information for each film is listed below. But don't restrict yourself to my choices; this is a festival that rewards exploration more than most. Go here to check out the rest of the slate. New Directors/New Films runs through Sunday, March 26.
The two documentaries, Quest and The Challenge, are each very good in their own right, but seeing them back to back, as I did, formed an intriguing dialectic: the movies couldn't be further apart in their approach to documentary form, or how they engage with the viewer.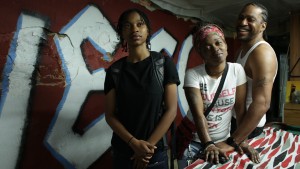 For Quest, photographer-turned-filmmaker Jonathan Olshefski spent eight years documenting the Raineys, a working-class African-American family in North Philadelphia. Olshefski's camera draws us into the most intimate details of the Baileys' lives; we're witness to hugely dramatic events (one family member falls terribly ill, while another is changed forever by a random act of neighborhood violence), but just as powerful are the smaller moments and subtle connections: the way the Raineys' youngest child goes from walking to school happily holding hands with her father as an eight-year-old girl, to striding hurriedly ahead of him as a moody teenager; the determined smile on the face of a family friend who's won a momentary victory in his years-long battle with addiction.
I know: it's 2017 and we're all properly skeptical about white filmmakers telling black stories, and about movies that depict the struggles of poor folks for the edification of upwardly mobile liberals, and so forth. But go ahead and watch Quest—a film that celebrates the loving bonds of family and community—and you just might be reminded of an earlier mode of wisdom: that documentaries can expand our powers of empathy, allowing us to enter lives that aren't ours, if only for a time. The film isn't without flaws—it picks up and then drops different storylines with sometimes jarring suddenness, and one wonders if its eight-year timeframe might not have been better served by a much longer movie—but at its best it's a deeply moving work, and a triumph not only of old-fashioned, immersive, observational vérité filmmaking, but of the liberal-humanist impulse behind it. (Quest screens at Lincoln Center on Saturday, March 18, at 6:30pm, and at MoMA on Sunday, March 18, at 1:30pm.)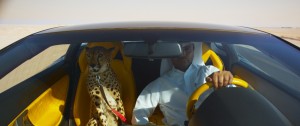 Yuri Ancarani's The Challenge is a different beast entirely. Its subject is a cohort of wealthy young Qatari men, and their passion for the ancient sport of falconry. Several falconers gather in the desert to show off their beautiful, expensive birds as they soar through the air and hunt down pigeons—and that's about it in terms of story. Ancarani's background is in video art, and The Challenge has the whiff of the gallery installation about it: the film is less a continuous narrative and more a profusion of exquisitely composed images. But what indelible images they are—my eyes haven't been treated to a such an outlandishly aestheticized display of conspicuous consumption since Hype Williams' 1990s rap-video heyday: a sheik racing across the desert in a Lamborghini with his pet cheetah riding shotgun; the leader of a motorcycle gang ("SOUL RIDERS QATAR CHAPTER," reads the patch on his jacket) astride a gold-plated Harley; the cabin of a private jet filled with hooded falcons, each on its own Astroturf perch. And toward the end, the film switches from Ancarani's stately tableaux to jerky footage taken from a camera mounted onto a falcon, tracking the hunter's POV as it swoops toward its prey—as thrilling an action sequence as you'll see in any movie this year.
Ancarani isn't interested in getting us to emotionally identify with his human subjects, or in furnishing social or historical context for what we're watching; there's no explanatory voiceover, no titles or interviews, and very little dialogue. Absent the usual authorial guideposts of meaning or intention, we're left to dream up our own interpretations—mine had something to do with the ephemerality of man's pursuits (and this is pointedly an all-male world) against the majestic, uncaring immensity of the desert sands. (The Challenge screens at Lincoln Center on Sunday, March 19, at 1:30pm.)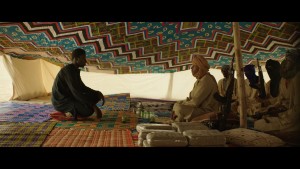 "Scarface in Mali" could be the publicist's tagline for Daouda Coulibaly's Wùlu, and it's accurate as far as it goes. The characters and plot are familiar hand-me-downs—young man turns to drug smuggling to escape poverty, gains wealth, loses moral compass—but the storytelling is brisk and effective, and the unfamiliar (to most U.S. viewers) setting provides much of the interest here. Set during the period immediately preceding Mali's 2012 civil war, which led to part of the country being temporarily taken over by jihadist militants (unforgettably depicted in Abderrahamane Sissako's Timbuktu, one of the great films of recent years), Wùlu conveys a visceral sense of a social order corrupted from top to bottom, where military officers paid off by cocaine kingpins face off against military officers paid off by crooked politicians, and a young drug runner aspires to one day be as rich as the average government minister. Religion may have once provided guidance and comfort, but now imams strike deals with drug lords while the voices of tradition struggle to be heard above the clamor of the present. Coulibaly delivers plenty of gangster-movie thrills, especially in the tense smuggling sequences, but it's the vividly rendered cultural details that linger with you.
(Wùlu screens at MoMA on Saturday, March 18, at 1:30pm, and at Lincoln Center on Sunday, March 19, at 6:45pm.)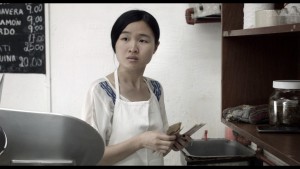 If Wùlu succeeds in part by expertly meeting the conventions of genre storytelling, Nele Wohlatz's The Future Perfect is the kind of movie that makes up its own rules as it goes along. Wohlatz is a German-born filmmaker who now lives in Argentina, and presumably she drew on her own experience as an immigrant struggling with an unfamiliar language and culture to craft this tale of a young Chinese woman, Xiaobin (Xiaobin Zhang), newly arrived in Buenos Aires to reunite with family members who had emigrated years earlier. Xiaobin takes Spanish classes, gets a job in a deli, begins a romance with a young engineer from India, and wonders what path her life will take next.
The Future Perfect is light on dramatic tension and punctuated by gentle bursts of comedy; the viewer, lulled by the film's unassuming approach and unhurried pacing, may be slow to realize, as I was, that it's also a work of considerable formal daring. By the end of the movie's 65-minute running time, we're in full-blown postmodernist-mindfuck mode, but Wohlatz pulls this off with the same playful ease that sustains the entire film. I won't go into detail about what I think she's up to, for fear of spoiling the movie's many surprises, but I'll note that the formal experimentation isn't a mere add-on or garnish—it's central to what The Future Perfect is about: learning a language, learning to adapt to a new world, learning how to live your life. This is a stunningly audacious and accomplished debut. (The Future Perfect screens at MoMA on Saturday, March 18, at 9pm, and at Lincoln Center on Monday, March 20, at 6:30pm.)
— Nelson Kim