The 15th Annual Camden International Film Festival Kick-Off!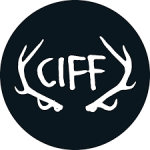 Few of the countless documentary festivals in the U.S. strike as perfect a balance between challenging "avant-docs" (to borrow Scott Macdonald's term) and crowd-pleasing award-chasers as the Camden International Film Festival, entering its fifteenth edition this Thursday, September 12 through Sunday, Sept. 15. Organized by the Points North Institute, a year-round resource for non-fiction artists in a coastal Maine town, it brings together the brightest of new films and emerging filmmakers alike.
Eight feature films are set to compete for the annual Harrell Award, listed here alphabetically: Feras Fayyad's The Cave, another incisive view onto the Syrian Civil War after his Oscar-nominated Last Men in Aleppo; The Changin' Times of Ike White (Dan Vernon, UK), in which the titular, forgotten disco star presumably gets re-discovered; Circus of Books (Rachel Mason, USA), an ode to the iconic L.A. gay erotica emporium by the owners' daughter herself; Copper Notes of a Dream (Reza Farahmand, Canada/Iran), about ten-year-old children collecting precious metals in a rubble-strewn part of Iran; Earth (Nikolaus Geyrhalter, Austria), which continues the director's ongoing investigation of humanity's outsized impact on natural landscapes with an eye to several projects underway worldwide to, quite literally, move mountains; Narrowsburg, Martha Shane's follow-up to her acclaimed doc After Tiller; Ready for War (Andrew Renzi, USA), an urgent study of undocumented immigrants allowed to stay in the U.S.' graces only under the purview of active military duty; and Watson (Lesley Chilcott, USA), which portrays the visionary marine wildlife activist who became a co-founder of Greenpeace. Most of these will screen in Camden for the first time in the U.S. or North America; Ike White and Narrowsburg are making their world premieres.
 Indeed, with 35 countries represented amongst the 89 films screening in the festival, the global reach of this year's CIFF is startling. Lovemobil is one of many films that tells a familiar story (the daily hardships of sex workers) in an unfamiliar place (a road through the woods near the major Volkswagen factory in north-central Germany), thus tapping into issues beyond what immediately appears at the surface. Wider in scope than Sandi Sissel and Nick Broomfield's Chicken Ranch (1983), which indexes the transactions and friendships forged within the confines of the eponymous Nevada brothel, Lovemobil boasts seemingly unbridled access to the personal lives of the prostitutes and madam both.
Other highlights of the festival include two ripped-from-the-headlines chronicles of contemporary Filipino society: The Nightcrawlers, a 40-minute nosedive into Duterte's putative war on drugs, and Overseas, Korean-born, Brussels-based Sung-A Yoon's investigation of a training facility for domestic workers about to be sent abroad. These complement a third, buzzier film about the Philippines, The Kingmaker, Lauren Greenfield's portrait of Imelda Marcos, whose husband served as the country's brazenly corrupt president from 1965 to 1986.
Also worth of note elsewhere in the program is the world premiere of My Autonomous Neighbor by Michel Negroponte, executive produced by Guy Maddin, and Juan Pablo González's widely heralded Caballerango, about a grief-stricken, Sonoran desert town in Mexico. And for those hooked on the intersection between experimental documentary and the big, bad art world, the shorts program is a garden of heavenly delights, including new work by Yuri Ancanari and Anton Vidokle, among many others.
Like what you see here on Hammer to Nail? Why not pay just $1.00 per month via Patreon to help keep us going?)