2018 MEMPHIS FILM PRIZE REPORT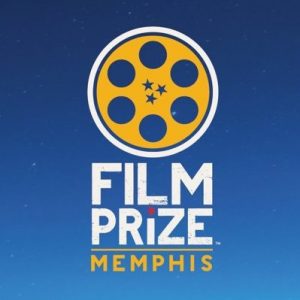 Earlier this month, I fled muggy Brooklyn for even muggier Memphis to serve as a judge for the Memphis Film Prize, an annual short-film competition. The Memphis Film Prize is an offshoot of the Louisiana Film Prize, which was started by documentary filmmaker Gregory Kallenberg in 2012. That competition, with its staggering $50,000 grand prize — "the largest cash prize for a short film in the world," according to the Film Prize publicity materials — was an immediate success, and in 2016, Kallenberg launched the Memphis version with local film-production veteran David Merrill. Like its older sister, the Memphis competition is designed to boost regional filmmakers and promote regional production; all submissions must be shot in Shelby County, Tennessee.
Ten finalists were chosen from dozens of submissions to compete for Memphis' $10,000 grand prize. All ten screened as a block several times on Friday, August 3, and Saturday, August 4, at Malco Studio on the Square in midtown Memphis. Audience members voted along with the judges, with each group's votes being equally weighted in determining the grand prize winner.
An optimist by nature, a film professor by profession, and an independent filmmaker by calling, I tend to be forgiving when watching these kinds of things, but I didn't have to strain to accentuate the positive in Memphis — the quality varied, as with any short-film program, but the best ones were quite good, and even the shakier entries had their strengths: a film with an undercooked script might be graced by a gorgeous performance; another, marred by an inadequate lead actor, might suddenly catch fire with an inventively staged scene. Talent is everywhere.
It's a testament to the best work I saw that I had a hard time narrowing down my top picks to the three required by my judge's ballot. At the awards brunch on Sunday, I was pleased that the grand prize went to one of my favorites, Kevin Brooks' Last Day, a sensitively rendered drama about a man facing twenty years in prison for a crime he didn't commit. Other standouts included Kyle Taubken's Patrick, a beautifully acted tale of a chance encounter at an Alcoholics Anonymous meeting; Marcus Santi's You Don't Know Jack Squat: The Trial, a wild farce about a closeted sports coach put on trial by his SJW students; and Will Robbins' Minority, which like Last Day spoke to urgent social issues with assured storytelling and a welcome avoidance of sermonizing.
The weekend had more to offer than just the films. For a few hours on Saturday morning, my fellow judges and I did double-duty as panelists. Former New York Post and US Weekly critic Thelma Adams and I discussed the current state of filmcrit; Dallas-based producer and actress Farah White and Brooklyn-based writer/director/actress Victoria Negri talked about financing independent features; and White, Oxford Film Festival Executive Director Melanie Addington, and veteran festival publicist John Wildman (who did PR for the Memphis Film Prize) addressed festival strategies for filmmakers.
As an all-expense-paid guest, I'm sure my perspective was skewed — it was easy to forget, amid the conversation and camaraderie, the tequila toasts and the catered barbecue, how hard the filmmakers had worked to get there, and how badly some of them wanted that grand prize. But to this out-of-towner, the Memphis Film Prize seemed to be doing a fine job of nurturing the city's film community, and letting audiences know that these were hometown talents worth celebrating. I left town thinking that the Film Prize model is one that could and should be emulated widely.
— Nelson Kim